Article
The Luxury Home
The Luxury Home: Sarasota real estate and design news, April 2013.
Their Great Outdoors
Four landscape projects that exemplify the best of Florida living.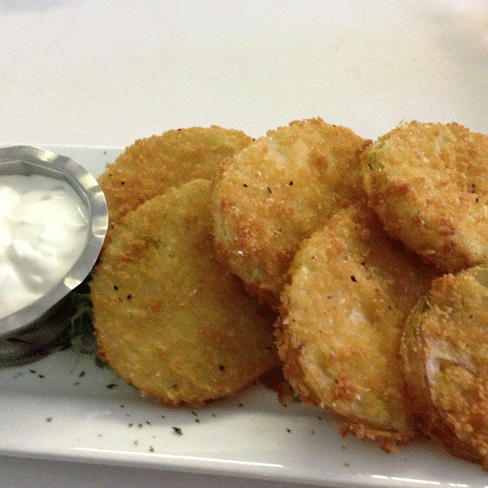 David Young, landscape architect, DWY Landscape Architects.
The project: A West of the Trail modern home designed by Guy Peterson. The new owners winter here and summer in Napa Valley; they're art lovers and wine connoisseurs who'd been wanting to move to Sarasota for a while.
The concept: "The homeowners wanted more exterior space, so they approached Guy Peterson to design a new detached pool pavilion," says Young. "We added Montgomery palms, wart ferns, beautiful heliconia and an American oil palm."
On reflection: The existing front wall was rebuilt, and Young added a small reflecting pool with ceramic sculptures from a company called Architectural Pottery. ("Its heyday was the 1960s and '70s, and they did modernist work in California," he says.) The dining room window overlooks it.
The missing link: No driveway. Young took a minimalistic approach to designing a driveway that follows the grid of the house. He groomed the hardscape with grass and planted Montgomery palms along the new front wall to further draw the eye to the home's entrance.
About those hardscapes: "Hardscapes define how one is going to circulate around the house, so laying it out in a logical sequence is something we study first," says Young. "That's what this house and a lot of Sarasota School of Architecture homes were missing—often the front door is obscured by walls and courtyards. We used hardscape to provide clear delineation of where you're supposed to go."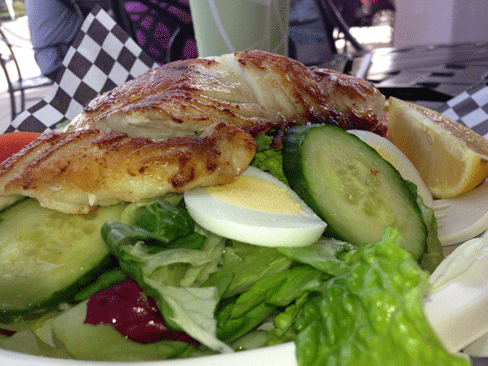 Clinton Lak, landscape designer, ArtisTree Landscape Maintenance & Design.
The project: A new Gulf-front Casey Key compound comprised of a 3,400-square-foot main house, adjoining guest house and garage. "The primary goal was to capitalize on the water views," says Lak, who got involved in the project before building began.
The challenge: To create a landscape that's beautiful, low maintenance, and sustainable enough to withstand the salt spray and storms of the Gulf of Mexico. The property contained 114 existing trees, primarily cabbage palms, and the county required ArtisTree to keep all of them. Lak removed a few for the Philippine shell-stone patio they created between the front wall and house, but replaced them elsewhere with other trees.
The beach: Because the home extends past the Gulf setback line, the county mandated what Lak describes as "a slim list" of native plants to be placed on the western side of the residence. Existing sea oats were supplemented with dune sunflower, muhly grass and more sea oats, plus necklace pod—"a dwarf native dune tree that thrives along the coast and produces nice pendulating yellow flowers," Lak says.
Space for entertaining: The homeowners love to entertain, so Lak designed a large courtyard with space for 20-plus people, and a massive deck that wraps around the back of the home. In the front, adjacent to a new water wall that buffers noise from the road, he planted foxtail palms. Because the homeowners were seeking LEED certification (and eventually received it), there's no turf on the entire lot.
Most proud of: "The way the home is married to the natural site to capitalize on those views," says Lak. "The house and landscape blend as one."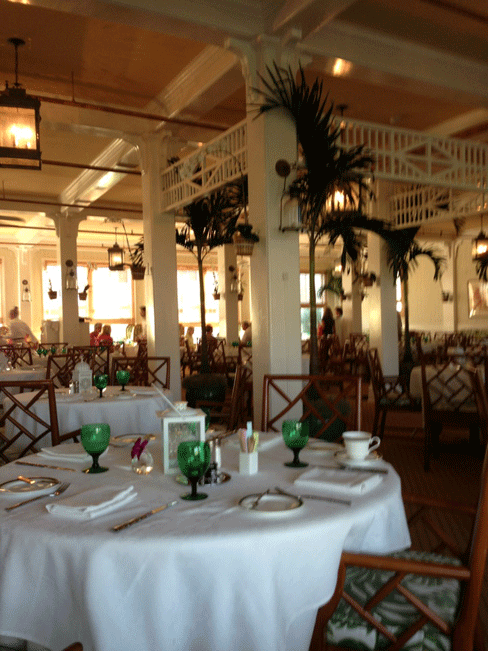 Mark van den Broek, founder and owner of SmartHouse Integration.
The project: A dramatic outdoor backyard theater for a young family in Oyster Bay. "It's a big sports family with a lot of kids who like to hang out at home and watch football and hockey," says van den Broek. "Now they can splash around in the pool while they're watching TV."
The components: The 102-inch StarGlas rear-projection screen is housed in an air-conditioned custom shed. On either side are stadium speakers with subwoofers built in underneath. "It rocks," says van den Broek, who adds, "We had to do a lot with very limited space. We redid the deck and added a cantilevered pool house, where there's another TV so you can watch something different."
The challenge: "Inside, you can control light and all aspects of the theater experience; outdoors is very different," says van den Broek. He installed a 2,000-watt surround sound system. "And while the projector is very bright [at 7,000 lumens], we made a custom retractable bimini top out of ipe wood that acts as a sun shield in bright sunlight."
The reward: Not only did it make the cover of the summer issue of Home Theater magazine, it won Electronic House magazine's Bronze Award for Home of the Year. And the Consumer Electronics Association gave SmartHouse Integration its Platinum Mark of Excellence Award for Innovation. "It represents the best of the best in the electronics industry," says van den Broek. "We're extremely proud."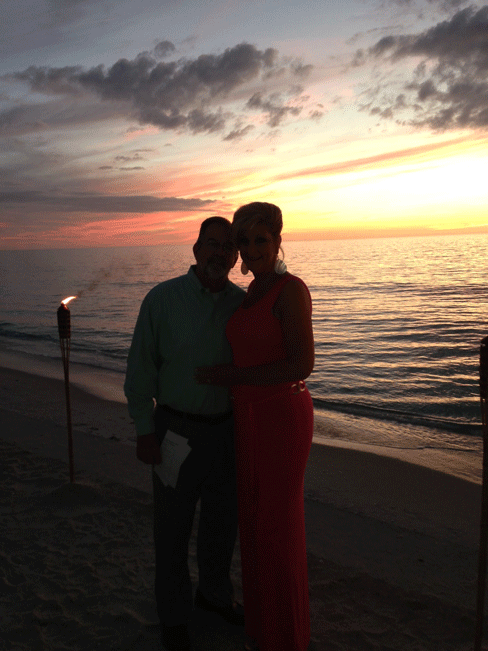 Michael Gilkey, licensed landscape architect and president of Michael A. Gilkey, Inc.
The project: An older ranch-style residence set between the road and bay on a Casey Key Gulf-to-bay property. "This is the winter home of a single retired woman who has a lot of cool art inside," says Gilkey. "She'd done a lot of renovation inside, and now she wanted to bring the 'cool' outside, too."
The concept: "The arrival is very important to us, so we recreated a dune system in the front yard with clean beach sand and sea oats to make it feel like you're walking through the beach to enter the house," says Gilkey. To further the beach resort feel, he added 20 cabbage palms to the nearly 50 already on-site.
Foliage choices: The key is working with what's already there, says Gilkey. In this case, he kept the vivid poolside royal poinciana and mature screw pines, and—in a nod to the caustic Gulf of Mexico environment—added beach-friendly plants like dune sunflower, silver buttonwood, Indian hawthorn, carissa, crown of thorns, kalanchoe, and bromeliads in front and back "to add a sculptural quality."
The focal point: Gilkey designed an art-glass sculpture to replace the maintenance-heavy fountain in the front yard. (It was fabricated by his sister-in-law, Sarah Hines of Somewhere Glassworks.) "It's my interpretation of Gulf sunsets, with waves rolling across the sand picking up the sunset tones," he says. "We used art glass to echo the reflective quality of water." The sculpture is lit at night with fiber optics.
The reaction: "You're only finished with a project if your client loves it," says Gilkey. "The homeowner told me—what do the kids say these days?—'it's off the chain.'"
On the Homefront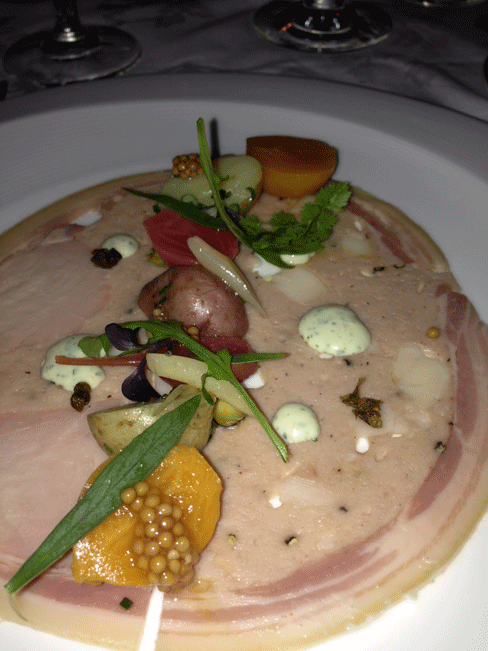 Designer showhouses are usually colorful affairs. But at this year's Jewels on the Bay Showhouse on St. Armands, three adjoining public spaces in the large, two-story Morris home stood out for their elegant restraint.
The formal living room, designed by Jeff and Joyce Hart of J. Hart Interior Design; the dining room, designed by Bonnie and Keffie Lancaster of Lancaster Interior Design; and the great room, designed by Barbara Vanderkolk Gardner of Collins Interiors, were a study in light and dark contrasts, with nary a bold color to be found. "We wanted the rooms to complement each other, but we didn't want them to be matchy-matchy," says Gardner.
The same soft blue-green-gray paint color called Quiet Moments connected the three large spaces. Showhouse-goers found it difficult to pin down exactly what they were looking at, because, "It reads all three of those colors in different lights," says Gardner. "It gives you a peaceful feeling, and it's spacious to the eye," says Jeff Hart. "It creates a grander space."
In the formal living room, the Harts used a deep-dark pewter leather sofa and mirrored cabinets lacquered pure white. The only color was found in the abstract David Steiner paintings. The fire-place surround was neutral, "but not beige; it was a pale gray," Hart says. "Showhouse-goers would say, 'This is so calming and restful.'"
In the dining room, the mother-daughter Lancasters relied on bold architectural elements and the contrast of light and dark: an enormous heavy black breakfront against a softly painted wall, a wrought-iron table base, chairs slipcovered in the palest duck fabric with clever "ballet slipper" ties wrapped around their wooden legs. A centerpiece of fresh green moss provided the only pop of color.
"The juxtaposition of neutrals and overlapping of textures are very big trends in the fashion and home design worlds," says Keffie Lancaster. "We used the ombre look—variations of a shade to give the impression of many colors from the same palette. We got a lot of comments about the room's nuanced look."
In the great room, Gardner placed pale upholstered Henredon sofas against dark side tables, and used a silver and black carved wooden floor screen for an awkward corner under the staircase. Her most important structural update was removing tired-looking granite in an Art Deco design that clad the fireplace, and replacing it with custom woodwork painted white to match the adjoining wine bar. The only color came in coral and aquamarine throws, an aquamarine bowl on the sofa table and tall papyrus silk plants in white vases next to the console. "This is a big room, but we managed to make it feel intimate," she says.
A side note: The annual Jewels on the Bay Showhouse benefits the Boys and Girls Clubs of Sarasota and Manatee counties, and the owners of both of this year's showhouses pledged to make a donation to the nonprofit organizations if their homes sold. We're happy to report that the smaller Marr house is under contract.
Top of the Market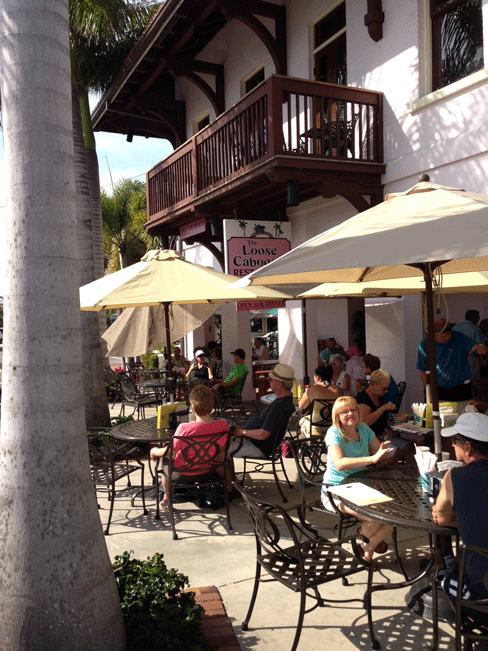 A three-bedroom beachfront condo in the Residences on Siesta Key Beach sold for $1,838,250 in January. The fifth-floor unit, built in 2009, has 2,255 square feet of space with direct Gulf views, and was sold completely furnished. Terry Weaver of Hyatt Residential Marketing Company was the listing agent; Benjamin Cowley of Key Realty was the selling agent. Sales information provided by Kim Ogilvie of Michael Saunders & Company.
The 44-unit Residences on Siesta Key Beach, at 915 Seaside Drive, was originally introduced to the market in 2008 as a fractional property that was part of the Hyatt Resident Club. Eleven of those units are still set aside for fractional ownership, according to director of sales David Lehrman. In December 2011, the remaining 33 started being sold as fee-simple whole ownership condominiums. This recent sale brings the total number sold to 24, Lehrman says. Only nine remain.
For the Record
Two big February home purchases set Manatee County residential sales records, further proof that the real estate market in this region is on the rebound.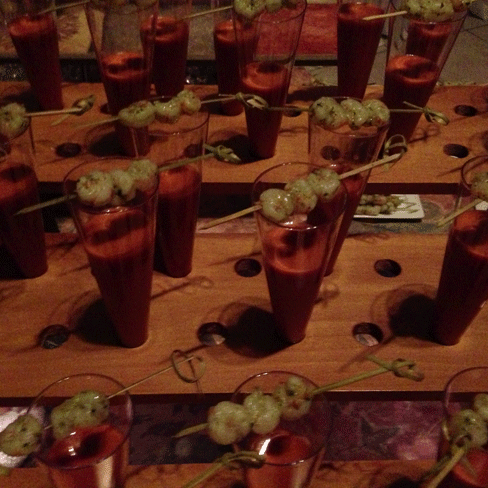 The first (at left) was a three-home family compound on coveted Riverview Boulevard, which Sarasotans Earl and Linda Malisoff bought for $3.8 million. That made it the highest-priced residential sale in all of Manatee County since a north Longboat Key beachfront home sold for exactly a million dollars more in 2011. Set on five wooded acres right on the Manatee River, the compound has a 7,600-plus-square-foot main home built in 2007, a 4,200-plus-square-foot second home, and a refurbished one-bedroom guest cottage built in 1921 that "looks like a Ralph Lauren cottage," says Shellie Young of Premier Sotheby's International Realty, who represented both the buyer and seller.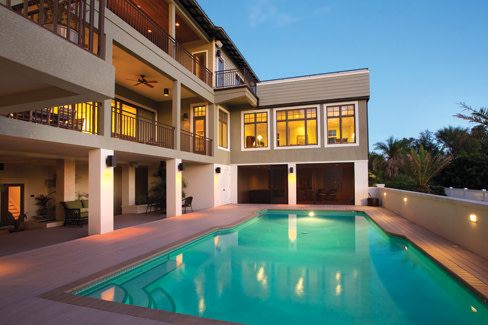 The second was a $3,425,000 beach estate at 102 Mangrove Ave., the highest-priced sale on Anna Maria Island since 2008. The four-bedroom, five-bath home, built in 2008, has 6,500 square feet of living space. Cheryl Loeffler, also of Premier Sotheby's, represented the sellers; Jason Sato from Sato Real Estate represented the buyers, who are a young family from London.
Neighborhood Watch
Is this The Concession's breakout year?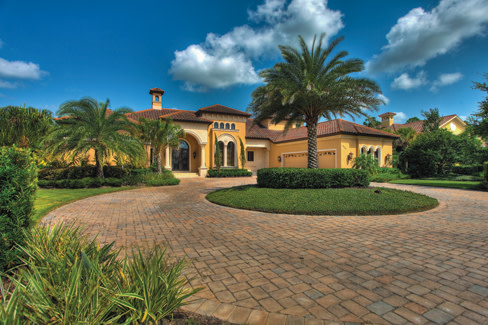 After debuting in early 2006, The Concession, the ultra-luxury golf course community off University Parkway east of I-75, sputtered to a near standstill in the Great Recession. The Jack Nicklaus and Tony Jacklin-designed golf course, named the best new private course of 2006 by Golf Digest, has been up and running for several years. But only 33 of The Concession's 236 half-acre to acre-plus home sites have been built on.
Now, with nearby Lakewood Ranch running out of large homesite inventory, the community is starting to see some action. Nelson Homes, an Arthur Rutenberg franchisee, recently completed a 3,900-square-foot model home. Buyers have purchased three other homes now under construction, and another five buyers have purchased homes that will begin construction this spring.
In December, an investment group headed by former Taylor Morrison CEO John Peshkin purchased 113 lots for phase two. Original developer Kevin Daves, who has a buy-back arrangement with the investment group, said in late January that he's in the middle of selecting five preferred builders who will be starting models this spring. At 3,500 to 4,000 square feet, they'll be smaller than the McMansions that generally comprise the first residences. (One 17,000-square-foot Concession home—an anomaly, to be sure—is currently on the market for $16.5 million.)
Prices have come down a lot, too. "In the boom time, lot prices were very expensive; they sold for as much as $5 million," says Mark Bruce of Keller Williams, lead sales agent for Concession Real Estate. "In the adjusted economy, we have lots starting at $200,000, with lot and home packages at $899,000."
Bruce says another appealing development is the launch this spring of Concession Concierge Home Care, a program for homeowners that will allow any home to be maintenance-free, "everything from lawn and pest care to home-watch care."
"The Concession will be out of the box this year," says Deborah O'Mara of Michael Saunders & Company's Lakewood Ranch office. "It's going to be an option for people because of the exclusivity of the golf course, the larger lots, the privacy and the beautiful views. You see the golf course in the distance but you don't have to deal with 'Oh, they're going to be mowing the lawn in the morning.'"
Is this The Concession's breakout year? "I believe so," says Daves.
Want more Sarasota real estate news? Click here to read Bob Plunket's Real Estate Junkie blog.