Article
The Institute for the Ages
Sarasota's Institute for the Ages gears up for its Winter Forum: "Technology & Connections in Positive Aging"; plus its first product study on Live!y.
By Hannah Wallace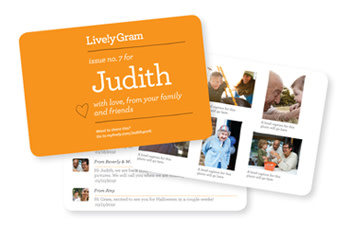 Last week, I got to work on a piece about Sarasota's Institute for the Ages, which is hosting its annual Winter Forum this Friday—"Technology & Connections in Positive Aging."
I admit, going into it, I was a little confused about the essence of the organization. CEO Tom Esselman broke it down into three "pillars"—to catalyze innovation, to engage the community, and to "evangelize positively" for aging and help reverse the stigma. "There're a lot of small groups that are devoted to aging issues," says Esselman. "But there are few that are getting up on a soap box and trying to take a lead, from the perspective of older adults themselves."
Essentially, Sarasota's long-maligned older-than-average population is, in reality, one of our greatest strengths.
1. Our demographics represent what the world's population is going to look like in 2050.
2. Up to this point, products and services being developed for aging issues rarely enlist input from seniors themselves—in part because of barriers like trust issues and the stigma of being considered older.
A big part of Institute for the Ages' mission is to unite a collection of Sarasota's older population with entrepreneurs, companies and organizations that are developing products and services for that demographic. (Part of the "engaging the community" goal is to develop a large group of Sarasotans who are willing to participate in new product development and other studies.)
What really clicked with me was the Institute's first product study, which recently got underway: It's for Live!y, a device from a couple of California entrepreneurs that encourages healthy interaction between seniors who live alone and the people who care for (and about) them.
The device, which operates from the home of the lone senior, has two functions: Using sensors that are attached to items like pill boxes, phone receivers, house keys and the refrigerator door, it monitors daily movements; caretakers can then check an online dashboard to see that the person is keeping a healthy daily routine. This helps eliminate constant "check-ins" from concerned relatives, who may frequently start phone conversations by asking a series of questions—i.e., "Did you take your pills? Are you eating enough? Are you drinking water regularly?" Prior to the device, in some cases, says Live!y co-founder Iggy Fanlo, "Parents were getting nagged, and it became toxic relationship."
But Live!y has another function that also encourages positive interactions: The senior provides the company with a list of email addresses for anyone he or she wants to hear from—"all their kids, nieces, nephews, friends from all over the country, golfing buddies, their book club," says Fanlo. Folks on the list receive a weekly e-mail, encouraging them to upload messages and photos. Every two weeks, Live!y compiles these into a physical photobook, which is then mailed to the Live!y client.
I dunno. I thought that was pretty cool.
Read Hannah Wallace's "Health Report" column in our February issue by clicking here.