Article
Milliner Christine A. Moore Tell Us How to Choose the Perfect Hat
Renowned milliner Christine A. Moore on how to choose the right hat for you--just in time for Sarasota's popular Pique Nique Sur la Baie.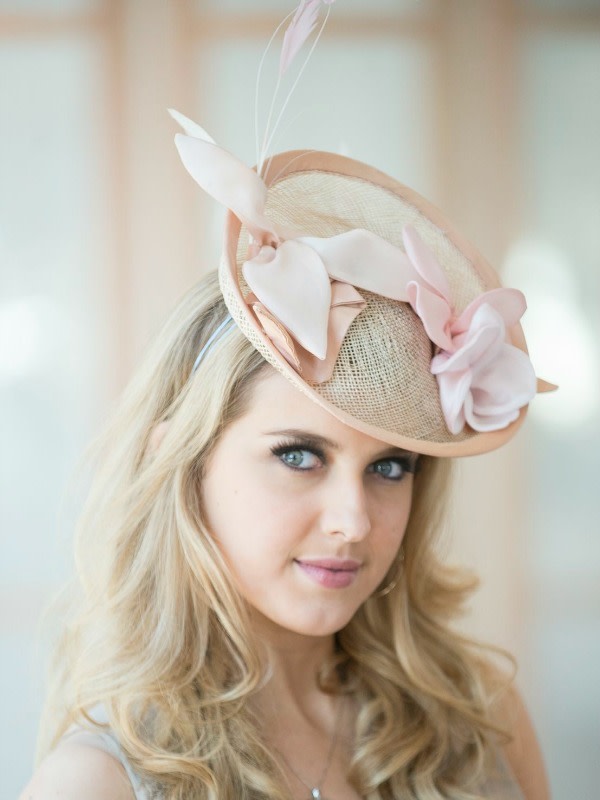 Pique Nique Sur la Baie--one of my favorite events of the year--is only a little more than a week away. I love the atmosphere of this ultra-chic upscale garden party on the bayfront lawn of New College, chaired by the dynamic duo Chip Gaylor and Marjorie Floyd.  It's a sea of gorgeous hats, including some by milliner Christine A. Moore, who has a trunk show of her eponymous line in-house at The Met if you've haven't found the perfect one, yet.
I caught up with Christine to learn a bit more about the girl who is best known for her Kentucky Derby-style hats--there's even one in the Kentucky Derby Museum!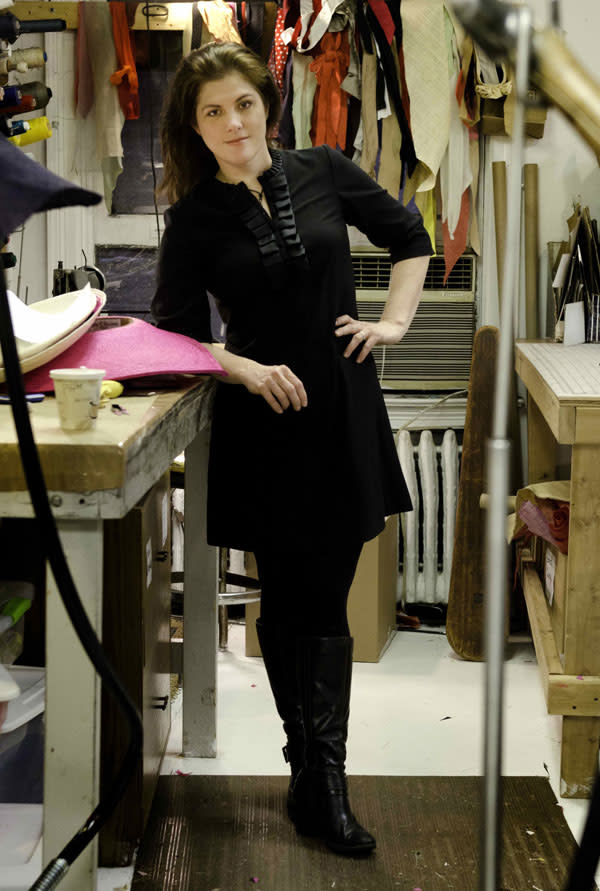 Millinery is such a niche craft. How did it garner your interest?
Many years ago. while working in a costume shop at the Walnut Street Theatre in Philadelphia, I worked with a milliner who had been hired for a production and instantly fell in love with the craft. From that moment I pursued jobs in millinery and worked in quite a few regional theaters. When I first moved to New York City, I worked for Rodney Gordon and made many, many hats for Broadway.  I really learned a lot from him and perfected my techniques, which are still growing and developing.
What would you describe as your "big break" in the industry?
In this business it's not one break that helps you, but many that give you exposure to keep building your brand. I put in many hours a day, seven days a week, and always tell aspiring designers and entrepreneurs that if you want to run your own business you must have an amazing work ethic and be willing to do the work yourself. One of the first stores I got in to was Henri Bendel in New York. As a young designer, doing a trunk show right there on Fifth Avenue was amazing.  I have done many magazine covers, but two stand out and were instrumental: InStyle with Katy Perry and Vanity Fair with Jennifer Lopez. In 2009 I partnered with Churchill Downs and Mattel to design the official Barbie for the135th running of the Kentucky Derby. I have been on the Today Show live from Churchill Downs for the Kentucky Derby for the past five years, and that has been amazing exposure.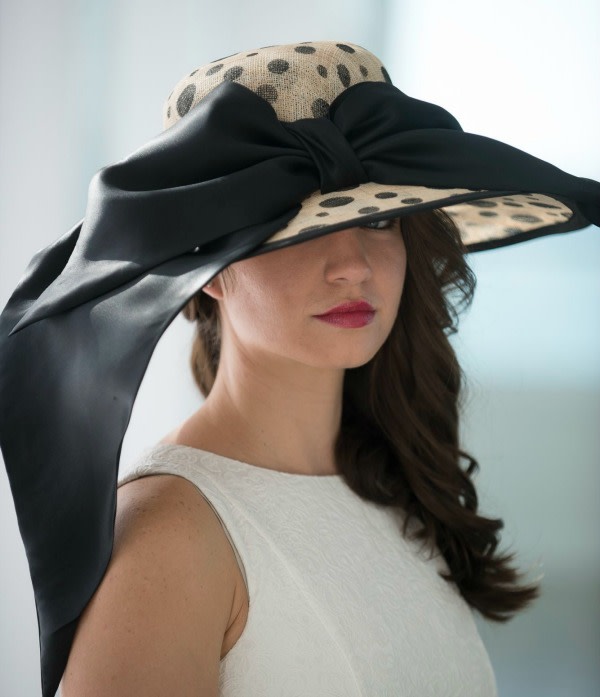 On average, how long does it take to create one of your hats?
We hand-dye most of our straw and hand-block our hats on old wooden blocks, and  the trim is all handmade from fine silk and other fabrics. Some of the larger racing styles can take about three hours, and some from the streetwear collections can take only an hour.  We have [also] done special projects and requests that can take a whole day, or even two.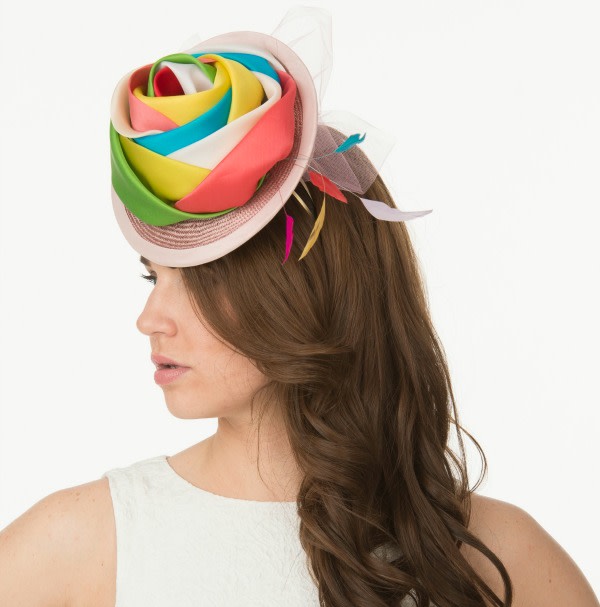 When it comes to a hat and styling an outfit, which should come first?
I'm asked this question a lot. I would say 60 percent of my customers will buy the dress first, and 40 percent will buy the hat and then match it to a dress. We do a lot of custom orders and we love to see a dress or a swatch, or a photo of the dress and the customer, and we'll design and coordinate the hat for the event with the outfit, head size and facial proportions in mind.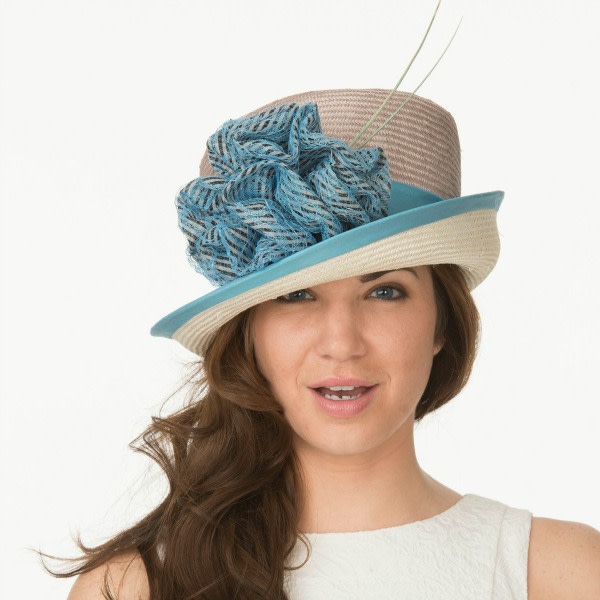 What tips would you give to the woman who believes she's not a "hat person"?
I am a firm believer that there is a hat for everyone.  So many women will come up to me at a trunk show and say, "Oh, I'm not really a hat person."  I love to try hats on them! I always tell them that they 've not tried the right style for their face, or one that fits correctly and comfortably. Try many styles and shapes and colors. Make sure the hat fits well and feels comfortable.  Do not be afraid to draw attention to yourself and wear it with confidence.