Food and Drink Events
Seven-Chef Dinner Showcases Sustainable Meat
Local chefs are gathering Dec. 14 to promote the use of organic meat that comes from ethically and sustainably raised animals.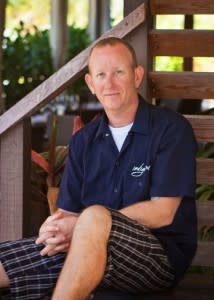 Some of Sarasota's best chefs came together in 2014 and 2015 for popular Trash Fish Dinners, preparing and serving lesser-known, underutilized seafood. Now some of the same faces are gathering again to promote the use of organic meat that comes from ethically and sustainably raised animals. It's called Meat Matters—a seven-chef, seven-dish party that takes place at Made on Mon., Dec. 14.
In addition to filling your belly and giving you insight into the importance of quality meat, the event also serves as a fundraiser for Chefs Collaborative, a national nonprofit network of chefs and other food professionals who are committed to serving food that is environmentally friendly, seasonal and fresh, and, of course, delicious. Roughly two dozen local chefs and supporters recently started a Sarasota chapter; Meat Matters serves as a kind of kickoff event for the group.
Indigenous chef Steve Phelps has been a member of Chefs Collaborative for years and was tapped to become one of the leaders of the local chapter. He's become an evangelist for better meat. In addition to serving sustainably raised pork in his restaurant, he's been pushing other restaurateurs to get on board. Chefs may initially balk at paying higher prices, but Phelps says the cost of changing over isn't as high as you might think—maybe a dollar or less more per pound.
In addition to preaching the gospel of good meat, Phelps is also cooking at Meat Matters. He'll be braising lamb shoulder and serving it in a pita with a variety of toppings that includes lamb bacon. Drooling yet? Other chefs participating include Paul Mattison from Mattison's, Marc Brediger from Drunken Poet, Evan Gastman from The Cottage, Jamil Pineda from Michael's on East, Jose Rojas from Louies Modern and, of course, Mark Woodruff, the chef and owner at the host restaurant, Made.
"It's really cool to see all these guys jump on board," Phelps says, but he knows real change happens slowly. "It's baby steps," he says, "changing from unreliable meats and terrible-tasting meats and confinement-operation meats, it's going to take baby steps."
Meat Matters takes place 6-9 p.m. Mon., Dec. 14, at Made, 1990 Main St., #112, Sarasota. Tickets are $60 for Chefs Collaborative members and $75 for non-members. Buy tickets here.