Article
Spirits of Sarasota: JDub's Son of Yam
A foray into locally made beer.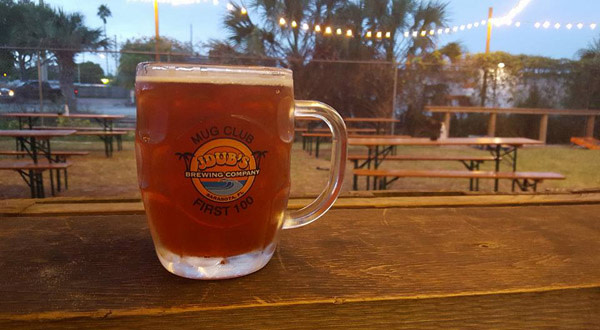 This week: The seasonal Son of Yam fall ale at JDub's Brewing Company
The drink: An aromatic blend of clove, cinnamon, vanilla and walnut layered over a base of baked yams with just a hint of sweetness from brown sugar and maple syrup. Not cloying or syrupy like some of the pumpkin beers you find this time of year; JDub's creation manages to pack a complex collection of flavors that doesn't coat your tongue. Totally "sessionable," as they say in craft beer circles.
The bar: The high-ceilinged interior, with a small bar for a handful of stools and ordering station, looks through big windows onto the brewing operation. Out back, there's a small, concrete-floored porch, wooden deck and a yard enclosed by wooden and chain-link fences and lit delightfully by strings of lights. One of the most welcoming, easygoing spots in town.
Food: JDub's plays host to at least one local food truck most nights (Wednesdays through Sundays), including RiQuismo (Mexican), Angry Mike (sandwiches and gumbo), Croz's Surf Shack (hot dogs and Hawaiian-inspired fare), etc.
Other notable potables: JDub's board has new house-brewed selections on a weekly basis, from stouts to weisses to wee heavies. And you'll always be able to get a pint (or growler to take home) of its flagship brews, including the citrus-hoppy Up Top IPA and famously refreshing Poolside kolsch.