Article
Sift Bakehouse's Christine Nordstrom Expands Her Baking Empire
Nordstrom, who also owns Rise commercial kitchen and two Styr cafes, recently opened her downtown Sarasota bakery.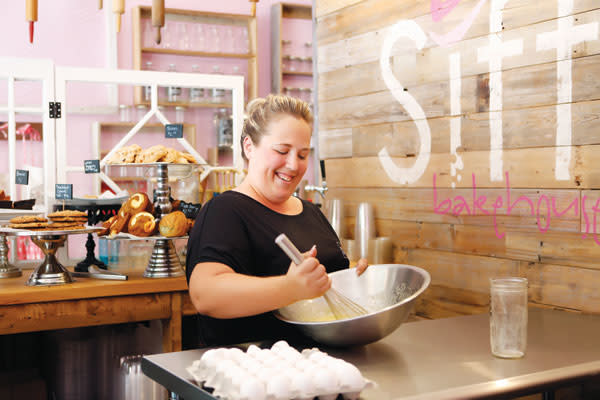 Stirring up memories Christine Nordstrom, a Johnson & Wales grad, recently opened a brick-and-mortar location of Sift Bakehouse—her popular Saturday downtown farmer's market business—in downtown Sarasota; now locals can get their sweet treats any day of the week. At Sift, you'll find layer cakes, cookies, scones, muffins, brownies, bars and more. "I like to make things I ate when I was a kid; there's a nostalgia factor [in it] for me," she says.
Biz whiz Nordstrom is a busy woman. In addition to overseeing Sift (which has retained its farmers market outposts) and running a commercial kitchen, Rise—where food entrepreneurs rent space—this year she also opened Styr (pronounced "stir") cafes in the Sarasota Ford and HuB buildings. "This year, we took on three locations; next year we're going to work on maximizing the potential of each one," she says.
Cake boss Nordstrom especially likes to bake cakes, and she likes to name them after real-life people. Her Lucy Mae cake—a buttermilk cake with berries and cream cheese frosting—is named for her grandmother, and "now people call every day and order a Lucy Mae," she says. She stays away from fancy creations, she says, instead keeping her products simple but delicious. "It doesn't have to be complicated to be successful," she says. "It just needs to be good."