Article
Chef Judi's Five Top Tastes This Month
Here's what Chef Judi ate and loved this month.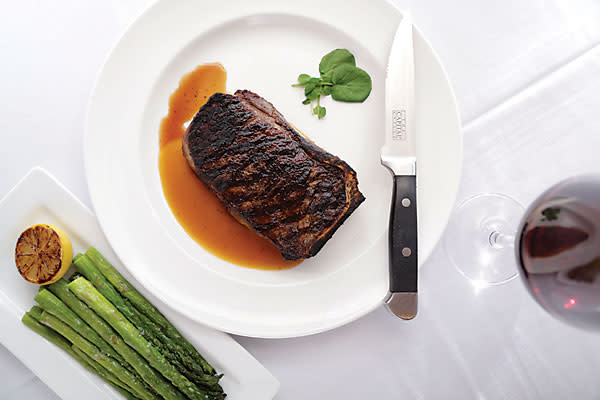 Beulah is a bright new star on the Italian dining scene, and I recommend you start your evening there with its namesake cocktail ($12). Black Coral spiced rum, Heering cherry liqueur and pomegranate juice combine to make a fruity, zesty concoction that's as bold as it sounds.
The Capital Grille excels at steak in every form, but its 16-ounce, bone-in filet ($60) is true Steak Nirvana—a glorious pound of tender meat grilled to exquisite perfection. Go all out and enjoy with a side of the restaurant's outrageously rich lobster mac and cheese.
Leave it to creative Chef Fran at Louies Modern to turn pasta carbonara ($20) on its head. He tosses ramen noodles with prosciutto, Applewood bacon, peas, bagna cuda cream and tops it all with a fried egg. Salty, savory and sensational.
The Russian House now offers full-service dining along with a fancy new dish: blintzes with red caviar ($10.99). Tender, freshly made crepes are topped with red caviar and a sprig of fresh dill, making for a dish that's both traditional and light.
Maemi is a cute little restaurant in University Park that specializes in Peruvian and Japanese cuisine. We flipped over the Maemi dynamite roll ($14)—shrimp tempura, avocado and Japanese mayo topped with baked crab, grouper and Maemi's special sauce.