Article
Chef Judi's Thoughts on the Mediterranean Diet and Her Travels to Israel
Chef Judi shares her thoughts on the Mediterranean diet, her recent travels to Israel and how this trip is causing her to re-think her pantry.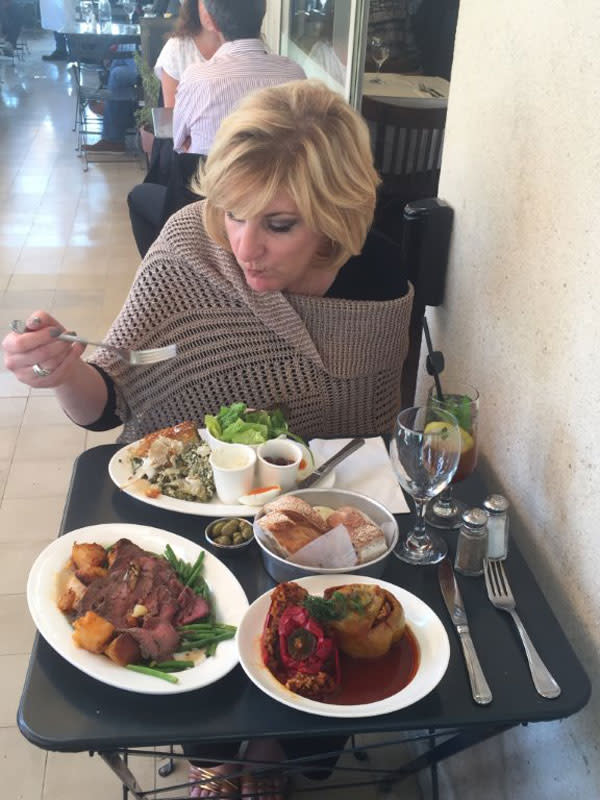 Traveling around Israel opened my eyes to not only the obvious—history, religions and political understanding (that's all complicated)—but also to an obvious diet that really does work.
Recently we've heard more and more that the Mediterranean diet really works. And yes, I find that to be true. While in Israel I noticed people were thinner than in the U.S., walked more to open-air markets and generally used fresher ingredients. Like in other European countries, Israelis shop for bread every day and have their spices ground on-site, specifically for what they're cooking and what may ail them.
Families make their own olive oil, pressed from their own olive trees, or buy smaller containers from local producers. The small dishes that are served before main course are nutritious and bursting with healthy benefits, like the hummus (and boy are Israelis  passionate about their hummus), tabbouleh, pickled vegetables and fresh grilled fish.
Juice is squeezed to order and the tap water is clean and clear.
Rosemary bread is grilled on the street, where cooks use herb scissors to snip the rosemary right in front of you.
Sure, there are McDonalds popping up, and goodness know there are snacks that resemble unhealthy  Cheetos (their version has peanut butter) and Fritos, but the dried fruits are just dried fruits—like dates  so plump and meaty you can enjoy just a few and feel satisfied. Pomegranates are cut and tapped for their healthy seeds at little stands, and coffee houses serve espressos, cappuccinos and the Israeli version of an upside down latte, only with milk, not cream.
Everyone agrees: The food is fresher and healthier, and the chefs respect what they put in their bodies more than many of their contemporary counterparts.
So next time you want to grab pre-made hummus, or dried fruit with preservatives, make a memory file of my photos and know that in the middle of the desert the people eat and sustain their bodies without personal trainers and nutritionists. Now let's see if I can continue to follow through—I served a "clean" light Passover dinner both nights and am revamping my pantry to accommodate the diet of the desert.