Article
Sarasota Restaurant News from Chef Judi Gallagher
Bits and bites from contributing food editor Judi Gallagher.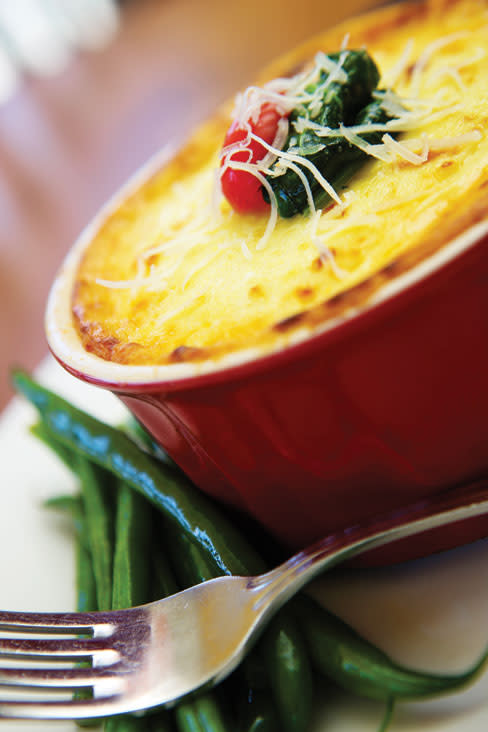 Hot Dish: Apollonia Grill's Moussaka
This Greek classic is usually baked in a large pan with pieces cut to order, allowing many juices to be left behind or evaporate. What makes Apollonia's moussaka so luscious is the preparation in individual crocks. The ground beef is vibrant with cinnamon and allspice, while the diced summer squash adds a contemporary lightness. But the best is at the top—creamy Béchamel baked until bubbly and browned at the edges like a thick baked custard. Apollonia Grill, 8235 Cooper Creek Blvd., Bradenton, (941) 359-4816
Gourmet Gadgets
The Spice and Tea Exchange on St. Armands is known for exotic flavors from around the world. Their Takeya flash chill tea maker lets you take those packets of loose mango green and blueberry black teas and turn your beverage into two quarts of chilled iced tea. Grab the handle and head to the beach to sip and chill all day. 345 St. Armands Circle, (941) 388-1411.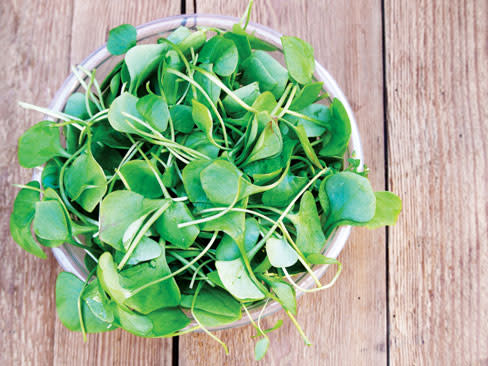 Trending: Watercress
Watercress, rich with Vitamin A, folic acid and iron, just made the super foods list, and it's set to replace kale as the trendy green salad. it's Also nice as a garnish for potato soup or a watermelon and feta salad.
Click here to read more dining news at chef Judi Gallagher's Foodie's Notebook blog. >>
This article appears in the October 2014 issue of Sarasota Magazine. Click here to subscribe. >>