Article
Two New and Noteworthy Sarasota Dining Finds
Chef Judi Gallagher gets the dish on the new Derek's Coastal Cuisine in Bradenton and Off the Hook Seafood Co. in Gulf Gate.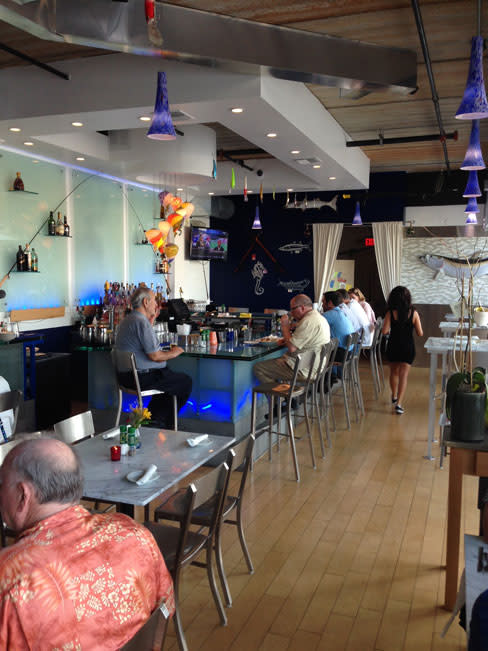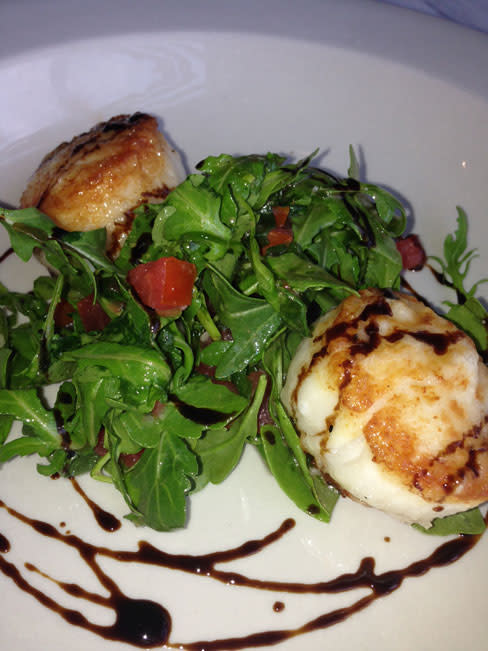 While not brand new, but pretty new still, Off the Hook in Gulf gate (next to Il Panificio) is a pleasant surprise. Having missed a good fish restaurant since Fishtails had their original little location on the same street, Gulf Gate needed something more than a series of bars and, yes, Italian restaurants. Don't get me wrong: There are plenty of good Italian gems in that area, but for people looking for pan-seared black grouper, perfectly seared scallops and a shrimp scampi that is as good as the one I remember from Mamma Leone's in New York City, Off the Hook gets a strong nod for a cool little neighborhood spot where the chef clearly knows how to cook fish.
6630 Gateway Ave., (941) 923-5570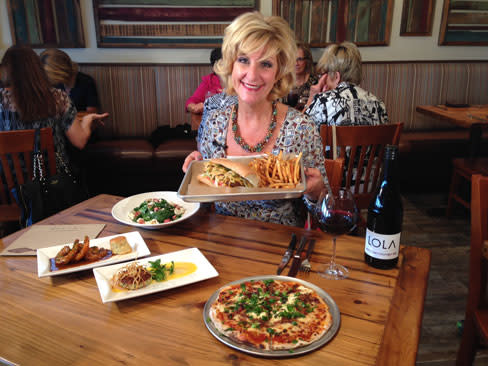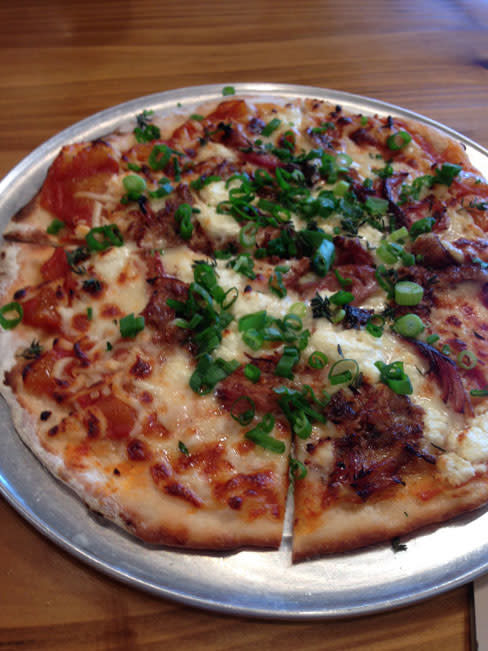 My fellow reviewer, John Bancroft, aptly described Derek's new place in Bradenton—Derek's Rustic Coastal—in this month's Sarasota Magazine: It's a huge homerun. There is so much to write about that I defer to the magazine, but I must go on and on about the pulled pork flatbread and the perfectly Southern shrimp and grits. Derek has long been one of my favorite chefs who, I believe, raised the bar for local culinary standards and modernizing passé menu items. The double pork chop with mole is exactly the style that makes Derek, well, Derek, and I will dream of the banana bread pudding beignets and the whimsical play on s'mores. Welcome back, Derek—a drive up the road to Bradenton is well worth it!
5516 Manatee Ave. W., Bradenton. Reservations (recommended): (941) 794-1100
Easter notes:
While there are so many choices for Easter brunch and dinner this weekend, there are a few noteworthy standouts. The Table Creekside will offer both select brunch items as well as its full dinner menu. Be sure to try one of Ila's craft bacon-salt Bloody Marys.
The Breakfast House may have a long line this weekend, but sitting outside in their backyard space might be a welcome breakfast spot for your visitors to munch on pineapple macadamia pancakes and really good eggs Benedict.
Blue Rooster has their Sunday gospel brunch, as well. While the food is not my favorite, the vibe on Sundays is as comforting as a pecan waffle and country ham reading.
Of course, my favorite pancakes are at Station 400, and while I no longer indulge more than once every 2-3 months due to my commitment to the Paleo diet, I still dream about those darn blueberry almond pancakes.
If the love bugs don't invade, sitting outside at Ophelia's on Easter (before the big heat onslaught hits us) has always been a nice way to toast the snowbirds farewell and welcome the holiday with a fine-dining flair.
Full disclosure: I'm a restaurant and hospitality-industry consultant some picks may come from my clients; however, all opinions are my own.