Article
Sarasota Restaurants Revamp Menus for Spring
Chef Judi gets the scoop on the Sarasota restaurants that are revamping their menus for spring, plus more dining news from around the city.
[caption id="attachment_27065" align="alignnone" width="488"]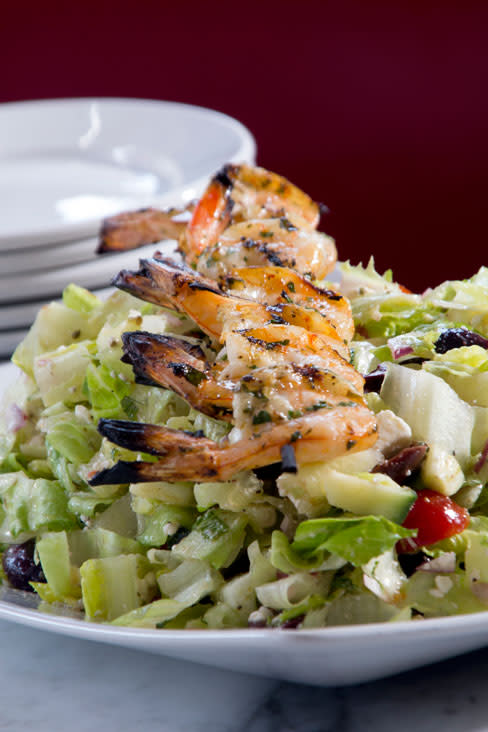 One of the new menu offerings at downtown's Cafe Americano.[/caption]
It may be the beginning of April, with weeks to go before the post-Easter migration north, but in the restaurant business plans are now underway to change menus, redecorate spaces and expand some concepts.
Butcher's Gourmet in Nokomis is moving next door and expanding this spring. Look for more homemade dishes, and I'm hoping they can start baking authentic anadama bread for us North of Boston folks. (Anadama is a unique bread made with yeast, flour, cornmeal and molasses—trust me, it makes a wicked good French toast.)
While I cannot fathom why anyone would want a Wing House downtown, and doubt I'll ever enter the space, an old spot for wings downtown has found a new space on Siesta Drive. The Sports Page fits right in with a host of other little sandwich shops and bars in the post office shopping center. I shall be there Saturday to cheer on U Conn!
Speaking of downtown, Café Americano has just launched and new breakfast menu, and this week it's launching a new dinner menu. Look for more eggs Benedict versions to choose from, with a new preparation of home fries, new frittatas and waffles with Nutella and bananas. But fear not—the delish dishes that were house favorites remain, with some pretty special homemade touches.
The chef also told me to look for a fresh new dinner menu later this spring that will feature roast spring chicken, gluten-free pasta choices, steak frites with truffle fries, more entree salad options and more contemporary Mediterranean dishes. A welcome change for locals that love this Five Points staple.
Fins, the upscale modern restaurant next to Sharkey's, has opened to great fanfare—my reviews of both it and the fairly new Off the Hook in Gulf Gate will be posted soon.
And of course there are going to be many new spring menus to come—I will keep you posted as I continue to taste!
Full disclosure: I'm a restaurant and hospitality-industry consultant some picks may come from my clients; however, all opinions are my own.
Click here to read more Sarasota restaurant news from Chef Judi in our April issue. >>