Article
Sarasota Restaurants Offer Summer Dining Specials
Chef Judi gets the scoop on three Sarasota restaurants' summer dining deals.
Savor Sarasota continued through June 14, and Moziac went on our radar as a very tasty deal with amuse bouche and intermezzo included. (See last week for my top pick). While some restaurants will continue their Savor menu throughout the summer, new options for summer dining are appearing at some of my favorite Sarasota restaurants.
[caption id="attachment_26482" align="alignnone" width="488"]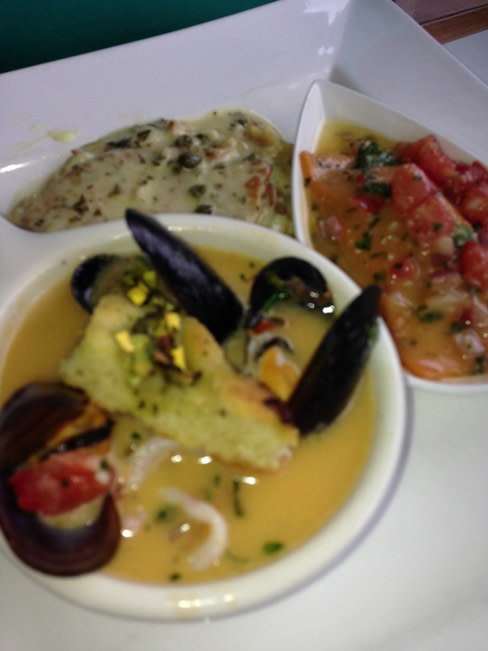 Take a global tour at The Table Creekside.[/caption]
The Table Creekside is offering a global menu tour Sunday through Thursday. Choose your favorite country from around the world and for $19.95 you'll get three of Chef Pedro's tastes on one plate. It's a perfect meal--and might I suggest that you start at the bar for a happy hour cocktail and appetizer, than relax in the dining room for a taste of Italy, America, France and more? Ask for a passport, and each time you dine off the global menu you'll have that country stamped. Diners with full passports will be entered to win a special chef's dinner and other delicious prizes.
[caption id="attachment_26483" align="alignnone" width="488"]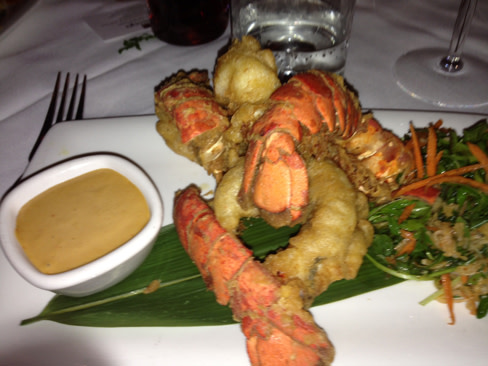 Fleming's lobster tempura, part of its "Small Plates, Big Pours" special.[/caption]
Next up, Fleming's Prime Steakhouse & Wine Bar. Of course Fleming's is one of my favorite places for steaks--no secret there. But Fleming's "Small Plates, Big Pours" menu is a summery balance of dishes like lobster tempura, sliced filet over risotto, grilled shrimp skewers with avocado salad or baby lamb chops. Each small plate is paired with an oversized wine pour, but you can certainly mix or match the selections with the wines. (For example, I am a steadfast BR Cohen Cabernet fan, so you know what I am going to select.) Each small plate and big pour (basically a glass and a half) is $24.95, and that wonderful Fleming's service is added at no extra charge.
[caption id="attachment_26481" align="alignnone" width="488"]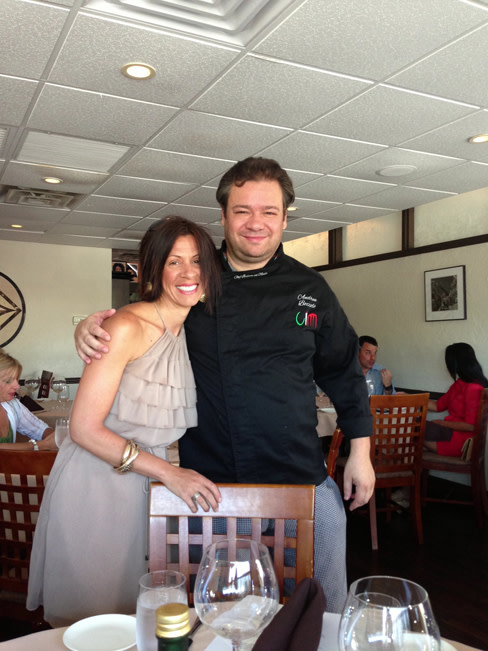 Assunta Swier and Chef Andrea[/caption]
[caption id="attachment_26484" align="alignnone" width="488"]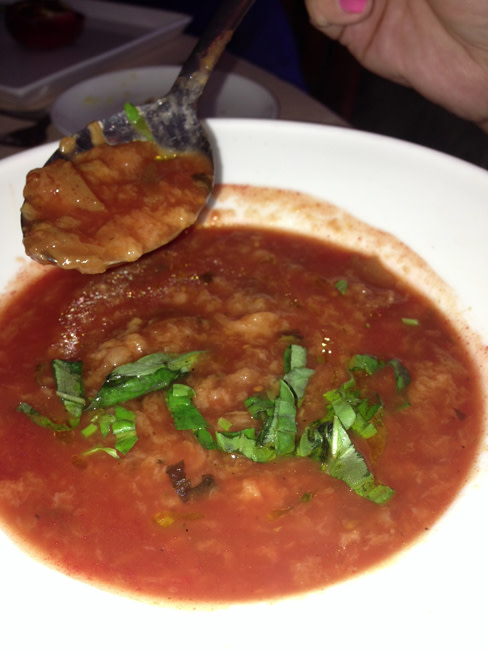 Homemade pappa al pomodoro[/caption]
New on the summer special scene is the $25 three-course menu at Andrea's. Seemingly more focused now, Andrea has created a wonderful menu, available Sunday through Thursday, that includes choices of appetizers like peach and gorgonzola brulee with organic spinach salad, beef carpaccio with shaved Parmesan, or an amazingly rich heirloom tomato basil soup, followed by entrée choices that include lasagna, boneless pork tenderloin with wild mushroom sauce or a trio of veal and seafood risotto. Dessert gives diners a choice of a sweet treat or small cheese plate; the latter is perfect for summer and those of us that are not big on sweets.
Three new choices at three great locations, and a whole summer to go for dining deals.
Do you have a favorite summer restaurant standby?
Full disclosure: I'm a restaurant and hospitality-industry consultant and represent The Table Creekside and Fleming's; however, all opinions are my own.
Read Chef Judi's "Hot Dish" in our June issue.