Article
The Sandbar: Renovated Space, Renovated Menu
The Sandbar, a Sarasota waterfront dining favorite, gets a building and menu renovation.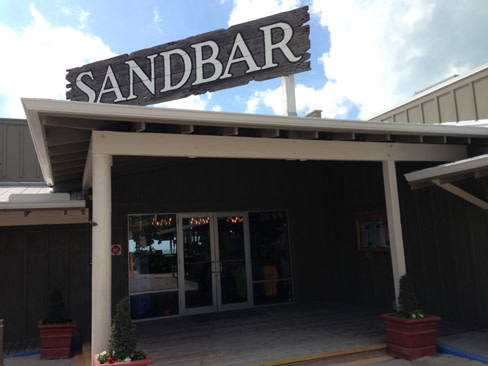 It seems The Sandbar, at the tip of Anna Maria Island, has come of age. Not chronologically, of course, but in stature and style in both structure and menu. The Sandbar is not the fish sandwich shack on the beach anymore.
Long known for its grouper sandwiches, fried fish plates, peel-and-eat shrimp, frozen mango and strawberry cocktails and outdoor tables with a damn good view—aka, ON THE BEACH--the Sandbar lacked finesse both inside and on its menu. Well, building and menu renovations have made me a believer--the new Sandbar is for EVERYONE!
As a longtime fan and friend of Ed Chiles, I can tell you that Ed has always had a passion for the small island that he grew up on with his family. In fact, the Chiles have long-supported the island community's arts and preservation efforts, as well as the fundamentals of employing key people. So, it is not surprising that Ed has given the Sandbar's building a facelift and the menu a reincarnation.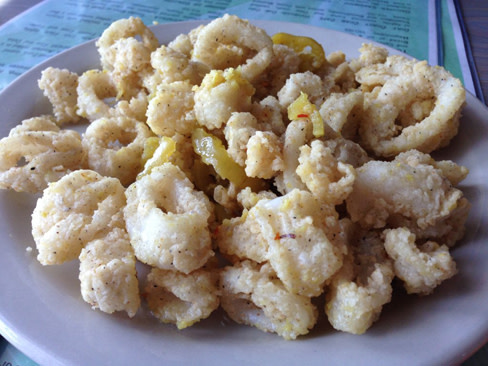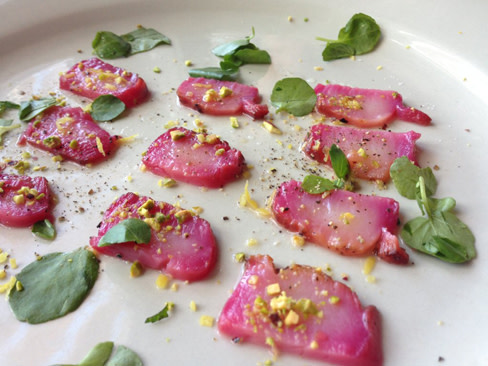 Relax, old fans of fried grouper sandwiches and sesame grilled salmon salad: The menu boasts all our old favorites (in fact, look for the grouper sandwich in Sarasota Magazine's April issue). But now think of items like heirloom tomato and burrata cheese salad, yellowfin tuna wonton tacos with housemade kimchee, New England squid, lightly battered and fried with sliced banana peppers--amazingly tender--and red curry scallops with toasted coconut and Thai basil.
If that's not enough to tickle the food enthusiast's palate, how about local bottarga on your crostini, hothouse organic greens for your salad and sweet succulent stone crab topped with osetra caviar, Mote sturgeon and crème fraiche? Ha, I knew that would get ya!
Along with the sinfully uptick menu additions, The Sandbar's aesthetics are something of an architectural phenomenon. Huge sliding glass doors with views of the Gulf of Mexico open to the beach's white sands, and the new bar is part art gallery, part stunning beach views. Along with the new bar comes new wines, with some being barreled and bottled specially for the Sandbar from none other than Robert Mondavi's grandson and the Lola winery. Sure, you can get the ginger beer, bottles of brew and plenty of bar concoctions, but it is pretty impressive to partner with any Mondavi, and Lola makes a Russian River pinot noir, a Sonoma Coast chardonnay and a dry Riesling from Santa Lucia Highlands.
The verdict? Our group unanimously decided to give the Ana Maria Island restaurant of the year makeover to The Sandbar.
The Sandbar | 100 Spring Ave., Anna Maria Island | (941) 778-0444
As a restaurant and hospitality industry consultant, I sometimes write about my clients; however, all opinions expressed are solely my own.