Article
Freeze Frame: Acapulco Tropical
A snapshot of Bradenton's Acapulco Tropical, a specialty grocery store.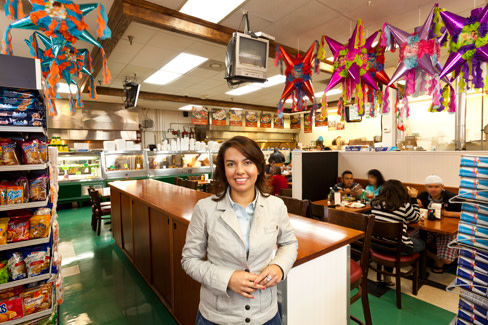 Acapulco Tropical, a Hispanic and Caribbean store and restaurant on First Street in Bradenton, is "more like a lot of little stores in one building," says manager Joey Leyva. In the middle is a specialty grocery store stocked with food, drinks, snacks, toys, even piñatas, surrounded by a full-scale meat shop on one side and, on the other, a restaurant known for its authentic Hispanic food, with fresh tortillas made on the spot. Leyva's family opened Acapulco Tropical in 2005 after scouting locations across the state. They decided Bradenton was big enough to host a diverse Hispanic population but small enough that a store like this did not yet exist. "You can find some of this in other stores around town," says Leyva, "but nobody else has it all in the same place." —Beau Denton
Factoids:
The store sells 65,000 pounds of meat each week and employs 14 butchers. Meat (from roasts to tongue to tripe) accounts for half of all sales. Most popular: "flat meat," the steak used in fajitas.
Top-selling groceries are flour (15 different types) and sodas imported from Latin countries.
At peak hours, the line from the cashier can stretch all the way across the 13,000-square-foot store.
The groceries are a colorful assortment from Central and South America. When people see those familiar brands, says Leyva, "They feel like they're home again."
Acapulco was the first in Manatee County to make its own flour tortillas.
Piñatas, big sellers for birthdays, quinceañeras and other special occasions, are the top-selling non-food items.
Sixty percent of customers are Hispanic, mostly from Guatemala, Honduras and Mexico.
The restaurant seats 35-40; at lunch, you'll wait for a table.
Tacos come in simple Mexican style or loaded with toppings. "Americans order more on theirs," says Leyva.
The number of customers the store gets most days; more on special occasions—Christmas Eve saw 7,000.
Levya loves offering customers such a diverse inventory. She tries to fill all their requests for products from home, but "there are some things we just can't get."