Article
Food and Wine Weekend at The Gasparilla Inn
Chef Judi spills the beans about The Gasparilla Inn's annual food and wine weekend in Boca Grande.
By Judi Gallagher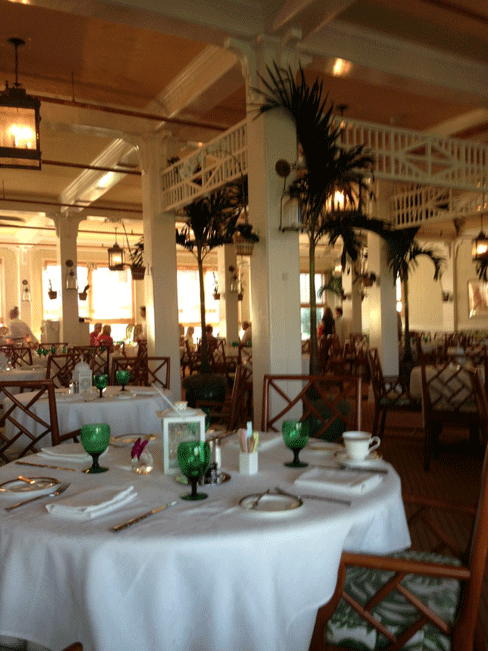 Boca Grande's Gasparilla Inn
Just down the road, about an hour and twenty minutes away, Boca Grande Island recreates the magic of years gone by. I recall my nana telling me that she used to take the train to St. Petersburg from Yonkers, N.Y., but others, mostly New Englanders and people from Michigan, took the train farther--to the island of Boca Grande and the grand, historic Gasparilla Inn.
For the third consecutive year, I was thrilled to attend Gasparilla Inn's Food and Wine Weekend, a noted affair that is themed as "a balance of harmony for food and wine." The weekend is a delightful retreat, with cooking demos, wine tastings and, of course, the Grand Dinner. (This year's event was made even more enjoyable by the company of fellow foodie and ABC7 meteorologist John Scalzi and his lovely wife, Linda).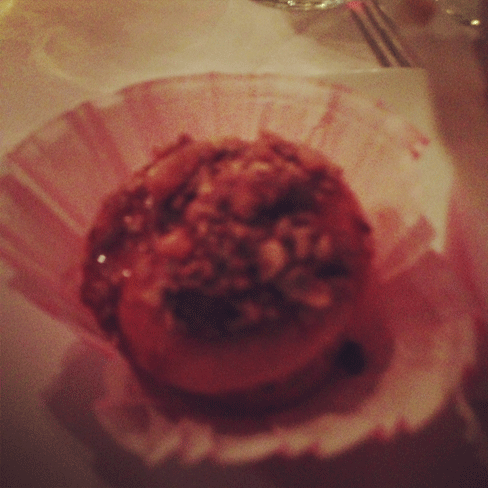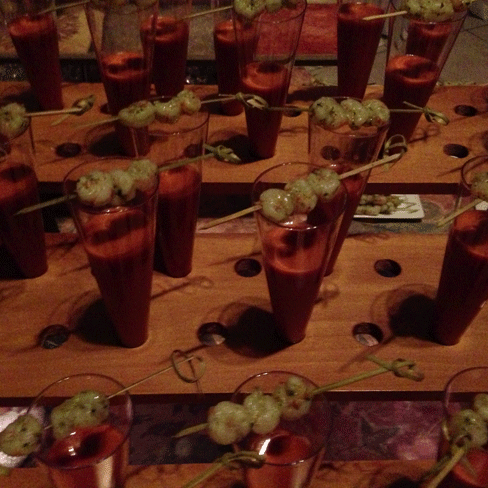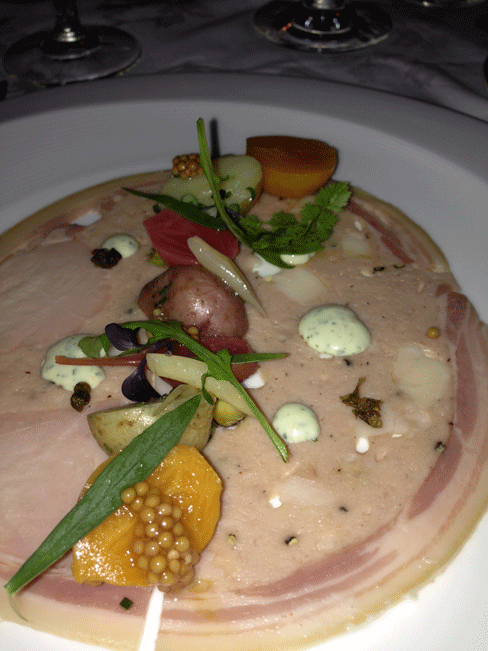 Rick Tramonto, Top Chef judge and Top Chef Masters contestant who's known for his 15-year tenure at Tru in Chicago and now Restaurant Revolution in New Orleans (pictured below), presented an afternoon cooking demo featuring crab and corn bisque laden with corn and crab salad, plus wonderful, inspirational storytelling about his career path. Chef Tramonto then joined two Master Chefs in the kitchen, along with Ritz-Carlton Orlando pastry chef Stephane (who also worked at the Ritz here in Sarasota).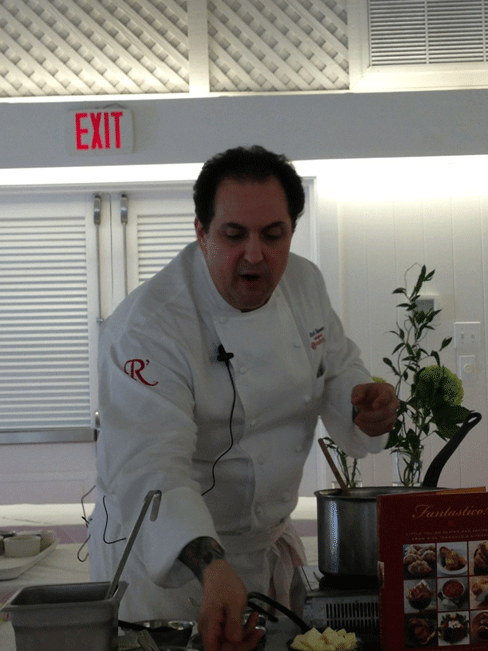 Chef Rick Tramanto during his cooking demo.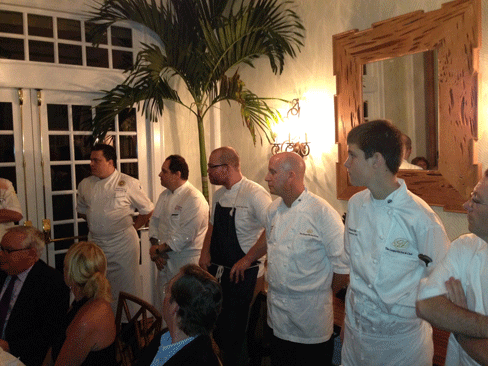 A top chef line-up.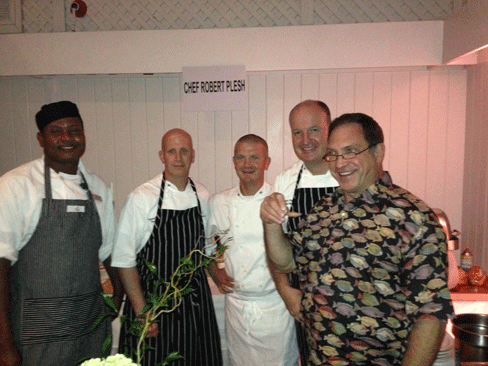 Jon Scalzi hams it up.
While these events are a strong draw for the 90 weekend participants, the island charm, the beautiful hotel (and its relaxing beach club) and tiny downtown charm are as alluring as any big, bold Tuscan wine served with foie gras torchon could be.
After all, golf carts and quiet voices are the norm on the island, as well as madras pants, fishing and ping pong. (And yes, the Gallaghers beat out the Scalzis this year!)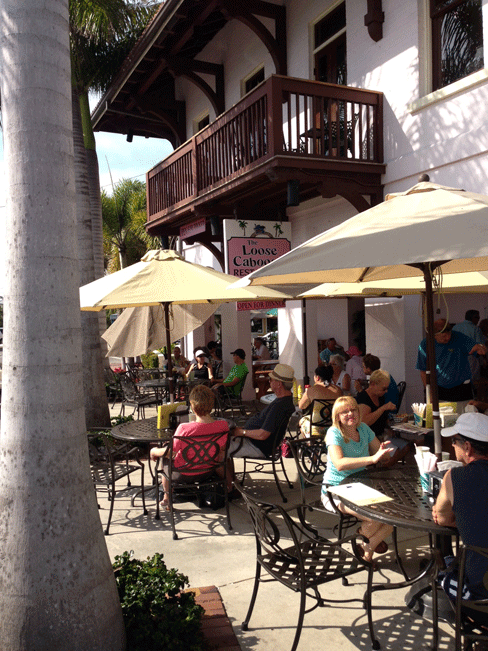 Boca Grande's charming village.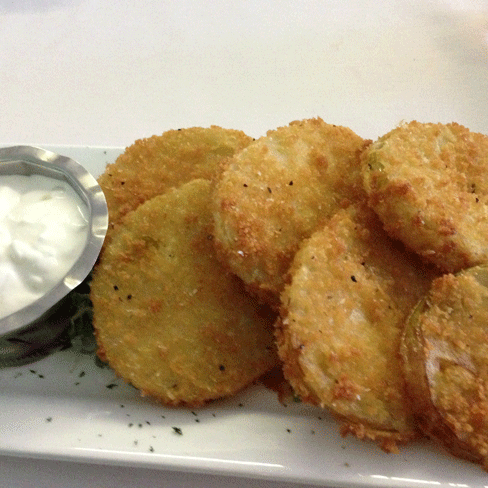 Fried green tomatoes at The Temptation.
Food at the events is rich and laden with lobster, emulsions and truffle crèma, so outdoor excursions to lunch needed to be simple. Fried green tomatoes at The Temptation were a treat, especially when followed by an espresso and award-winning glazed donut at the Inn's bakery, located in the town center.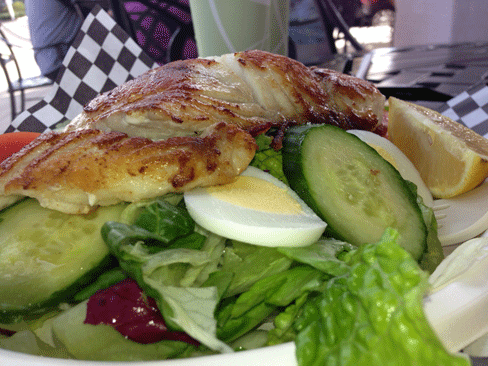 Grilled grouper Cobb--yum!
The Loose Caboose is the place to go for real grilled grouper sandwich and great island service (and perhaps even a homemade ice cream cone afterwards).
The Inn is working on a bourbon, beer and BBQ weekend in June--I will let you know all the details, and I can assure you that we will be bringing our BBQ bibs and swimsuits to that event, as well.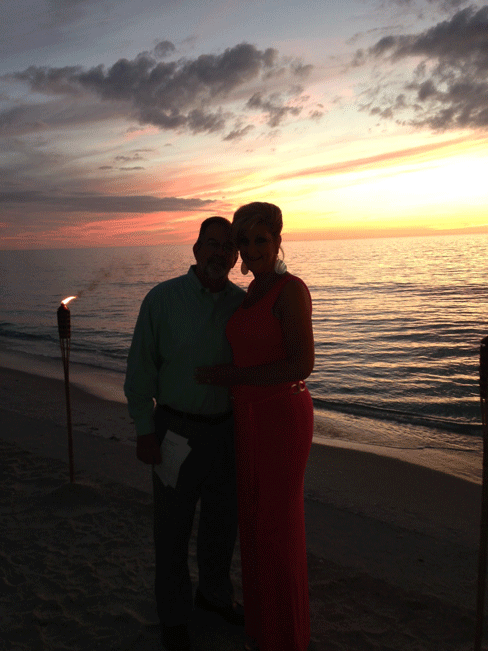 Paul and I enjoy sunset on the beach.
So when it all seems a bit too hectic, might I recommend the simple life? Whether for a day trip or a weekend away, the service and food at the Gasparilla Inn will relax and repair the everyday stress.
The Gasparilla Inn |  500 Palm Ave., Boca Grande, FL 33921, (941) 964-4500 | www.the-gasparilla-inn.com.
Click here to read Chef Judi's Hot Dish in our January issue!