Article
Sarasota's Best: Chocolate Truffles
This month, we go on the hunt to find Sarasota's best chocolate truffles--just in time for Valentine's Day.
By Megan McDonald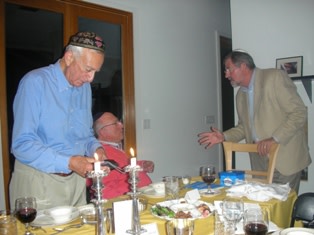 What better Valentine treat than a box of artisan truffles? Our 5,500-plus Facebook fans nominated their favorites, and the sweet assignment of choosing the winners fell to a team of chocoholics: wedding photographer Naomi Chokr, our web manager Mark Bolden, intern Taylor Meredith, and web editor Megan McDonald.
Best Overall
The oversized toasted s'mores ganache truffle from The Short Giraffe Mini Confections and Catering, rolled in graham cracker crumbs with a marshmallow nestled inside a traditional chocolate ganache, won everyone over; in taste, texture and originality, it was the unanimous favorite.
Best Presentation
Sirard's chocolate raspberry pyramid truffle was almost too pretty to eat—or so we thought until we bit into it. "It's beautiful and elegant," Chokr said. The smooth chocolate and raspberry filling were tasty, too.
Best with a Cup of Coffee
Black Gold Coffee Roasters' killer espresso truffle, handmade in the Venice coffee shop. "This is the kind of truffle you order with a strong cup of coffee," Bolden declared. Large in size and flavor profile—each chocolate is liberally sprinkled with coffee grounds—this truffle is a coffee lover's best friend.
Best for a Romantic Evening
Kilwin's champagne truffles are perfect for Valentine's Day, with their smooth outer shell and sweet yet exotic creamy champagne filling. Pair with red roses and a glass of the real thing, we say.
Best Classic
Porcelana Artisan Chocolate's classic truffle had everything we wanted in a traditional truffle: smooth outer coating, hefty size and a chocolate filling that was both "dense and light at the same time," McDonald said. And Porcelana's chocolates are made of natural and organic ingredients, with less sugar than most others.