Article
The 5 Best Things We Ate This Week
Our panel of experts share their top five picks on the local dining scene this week.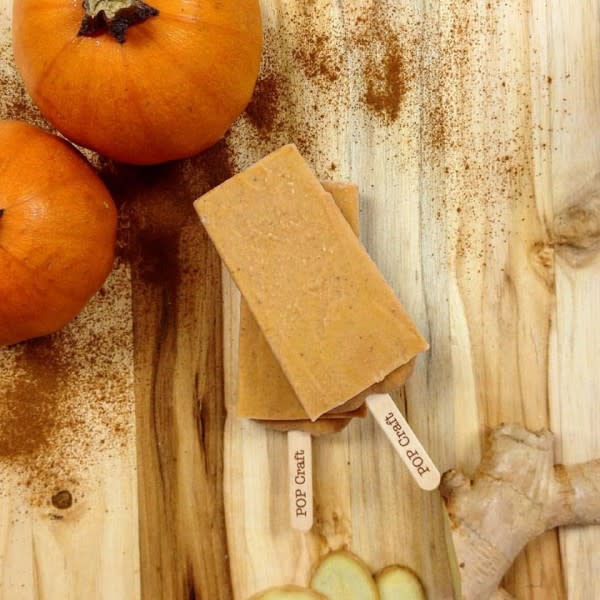 Our panel of food experts share the five best things they ate locally this week.
We may be well into fall by now, but it's still warm enough to enjoy a frozen treat—and Pop Craft's caramelized pumpkin pop is hitting all the right notes. The popsicle purveyor says it has a secret ingredient and "top secret process" for making this pop; we say it's a Florida-perfect take on a classic fall flavor. (Pro tip: Go on a Tuesday, when you can get four pops for $12.)
Freshness epitomized, Café Epicure's Insalata Tropicale makes healthy eating feel indulgent. Peppery arugula, creamy avocado, tangy, al dente hearts of palm and a salty slice of parmesan—dressed however you like with olive oil and balsamic vinegar—combine to satisfy your palate and leave you light on your feet. (And if you want a little more protein, ask them to add grilled chicken.)
Curry Station just opened a second location on Clark Road, and South Sarasota should get excited about the exceptional Indian flavors. Our pick? Biryani, a popular Indian rice dish bursting with cinnamon, coriander, cardamom and a hint of ginger—the best we've tasted locally. Try it with tender chicken or vegetables—you can't go wrong either way.
A benefit of living on the coast: fresh seafood. Those who love Asian-inspired food will be thrilled with Indigenous' Plentiful & Abundant Fish dish (market price): two meaty and filling pieces of cobia atop a bed of fresh coleslaw and cucumbers. The whole plate is dressed with a unique, savory vinaigrette; if you want a bit of kick, order a side of sweet-spicy Hungarian house-pickled peppers for $4 and add them on top.
Shore Diner's Cobb salad isn't your typical dish—it's chock-full of avocado, bacon, egg, crab, Maine lobster and shrimp, then topped with a delicious and unique yuzu vinaigrette. We love enjoying it with a glass of wine and the second-floor views of bustling St. Armands Circle; best of all, it's large enough to share or, if you're dining solo, you'll have enough to take home for leftovers the next day. Yum.
For more Sarasota restaurant and dining news, click here. >>