Article
The 5 Best Things We Ate This Week - 10/1/15
Our panel of experts share their top five picks on the local dining scene this week.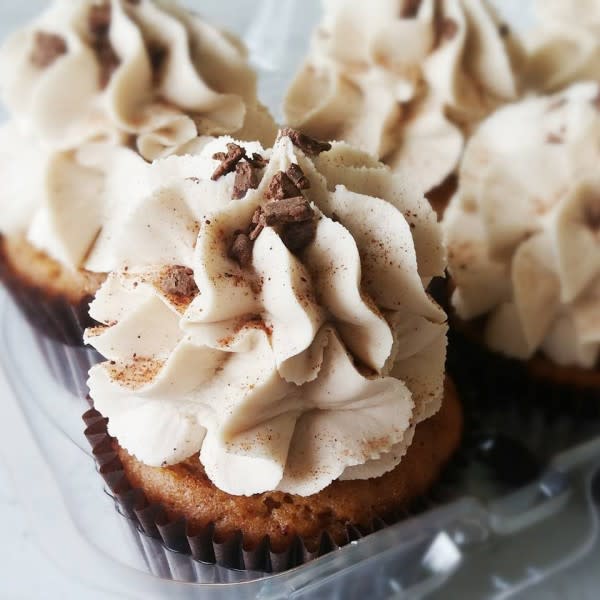 Our panel of food experts shares the five best things they ate this week.
Retrobaked in Village of the Arts has become a go-to for gluten-free, vegan treats, including its pumpkin spice latte cupcake ($4.95)—spiced pumpkin cake smothered in creamy coffee frosting, then topped with crushed chocolate-covered espresso beans. P.S. The shop is celebrating its second anniversary Friday at the October VOTA ArtWalk with guest vendors like Sunshine Canning and Ray's Vegan Soul Food—fun!
We love the authentic Cuban food at local dive J.R.'s Packinghouse. The ropa vieja ($10.95) is the real deal, with stewed flank steak dish and all the traditional Cuban spices. It's served with black beans, garlic toast and yellow rice. Now pray they're making guava empanadas for dessert.
Baker & Wife excels at what Chef Ivan calls the Baker's Burger ($11.75). A juicy mound of  beef  topped with balsamic caramelized onions and melted Gruyere cheese. It's served with skinny, crisp French fries in a cup lined with a cone of paper. Reminds us of something we'd discover in a Parisian sidewalk café and  begs to enjoyed with a glass of pinot noir.
Pastry Art pumps out four dozen of its popular caffeine-laden espresso muffins ($2.95) daily, and for good reason. Not only are they enormous, the batter has a true espresso flavor (and is studded with chocolate chips), and the powdered-sugar-dusted muffin top is moist, filling and flavorful.
Nothing says comfort food quite like grilled cheese, and we're smitten with Café in the Park's version ($5). A variety of cheeses are piled on thick slices of sourdough, then grilled to crunchy perfection. It's melty, cheesy goodness, especially when paired with the pretty views of Payne Park in the background.