Article
Their Sarasota Wedding: Anna and Matt at Ca d'Zan Mansion
High school sweethearts Anna and Matt celebrated their nuptials at the Ca' d'Zan Mansion with 150 of their closest friends and family.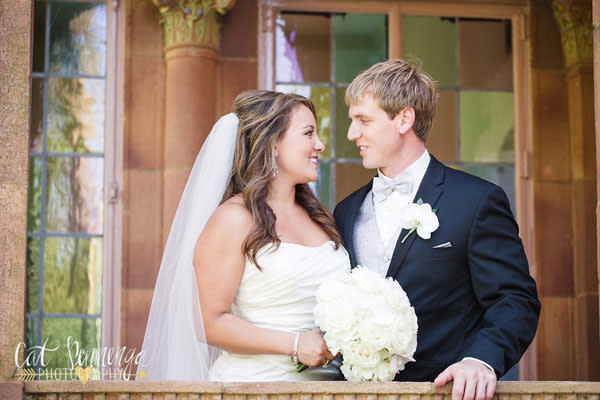 After more than a dozen years together, high school sweethearts Anna Bello and Matt Enander celebrated their nuptials at the Ca' d'Zan Mansion with 150 of their closest friends and family.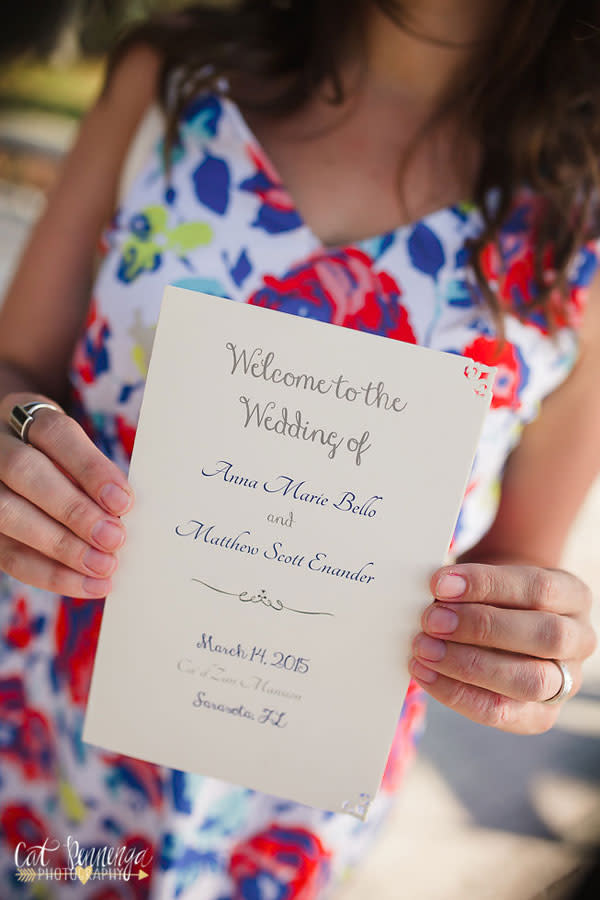 How did you choose your venue, theme and colors?
We are a water-loving couple; we love boating, fishing and diving, so when looking for a venue, we wanted it to be on the water. Ca d'Zan was the perfect choice, since it combined our love for the water and a bit of my circus background--I was in Circus Sarasota in high school. We also wanted our wedding to be simple yet elegant. Blue is our favorite color and we [used it] to bring out the gorgeous colors of the mansion.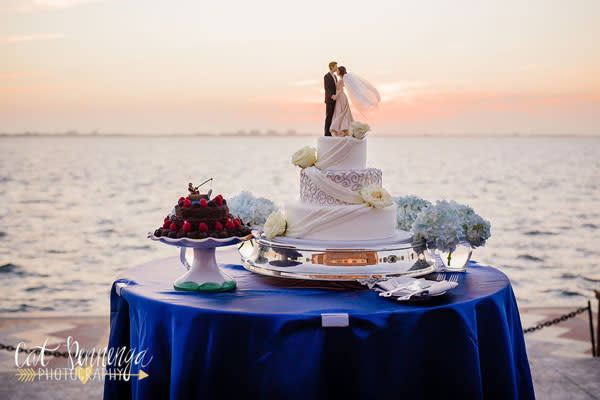 What do you think was the most unique aspect of your wedding?
Our first dance. We absolutely love '80s music, so [the song that] we picked was Journey's "Faithfully."  We'd taken a few lessons at Fred Astaire [dance studio] where our instructor, Andre, helped us create a memorable first dance--including a lift at the end!  I never knew dancing would be so hard, but we had such a great time learning and dancing together. In the end, it took our guests by surprise and we have an amazing memory every time we hear that song.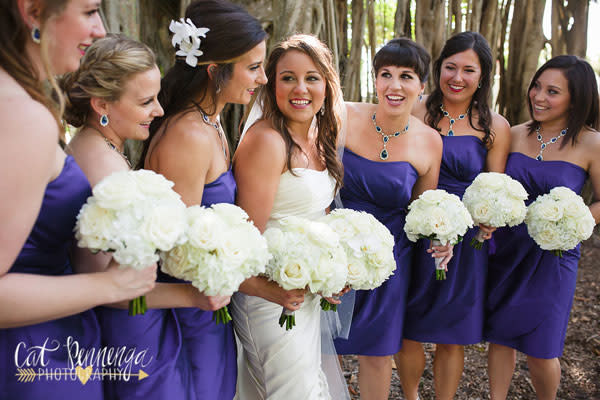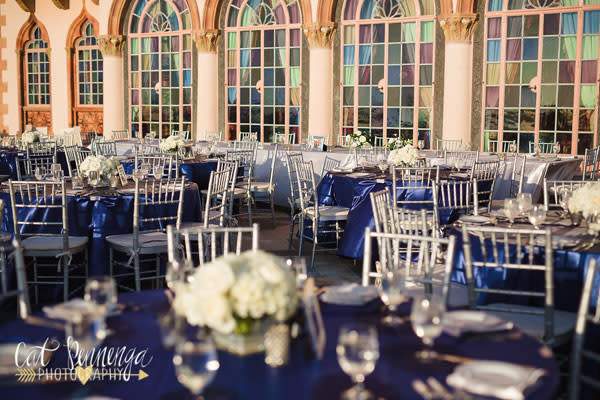 Did you hire a wedding planner?
We did most of the planning ourselves, with a lot of input from our parents. We had a day-of coordinator [Ashley Zalkin of REV Productions] to ensure that our day went smoothly and to make sure that no one in our bridal party or our parents would have to worry about doing anything but having fun.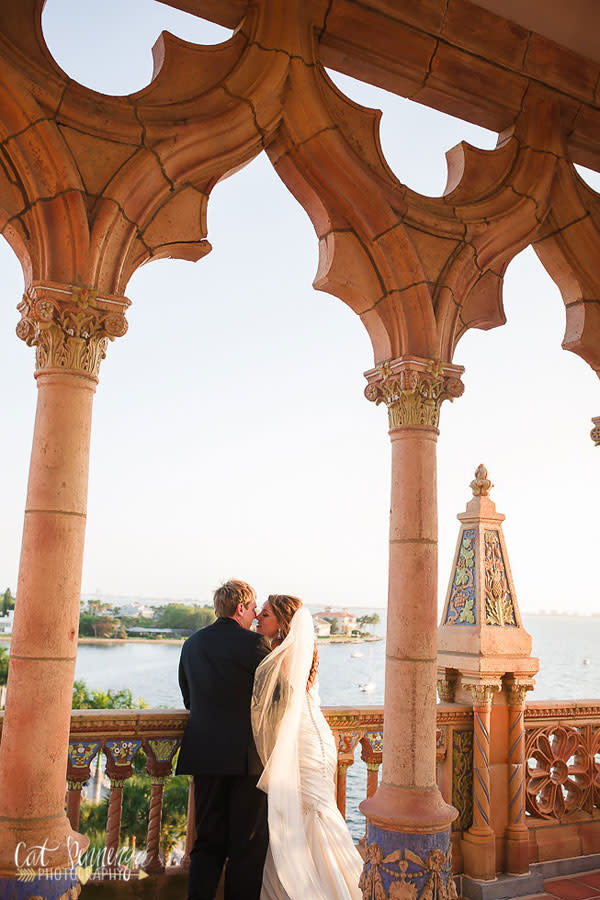 Is there a single moment from the wedding that you'd say was your favorite?
I have two. The first was when we went to the top of the Ca d'Zan to take pictures.  We [looked] down at our guests during the cocktail hour and [enjoyed] the spectacular view of area that surrounded us.  The second was when, during our reception, we took a moment to take in our wedding.  It was amazing to see all of our planning come to life and to be able to enjoy the moment with each other.
What would be your advice for brides-to-be?
Don't get too caught up in all of the small details.  While in the moment, everything seems like such a big deal, but in the end the only thing that matters is that you are marrying the love of your life while being surrounded by the people you love the most.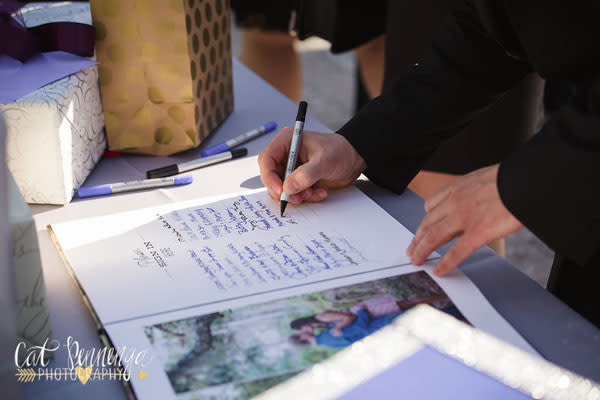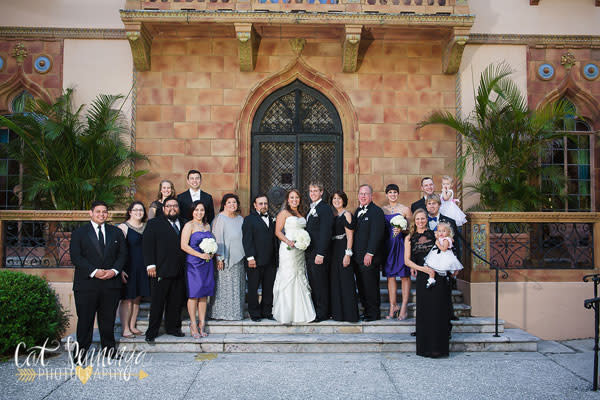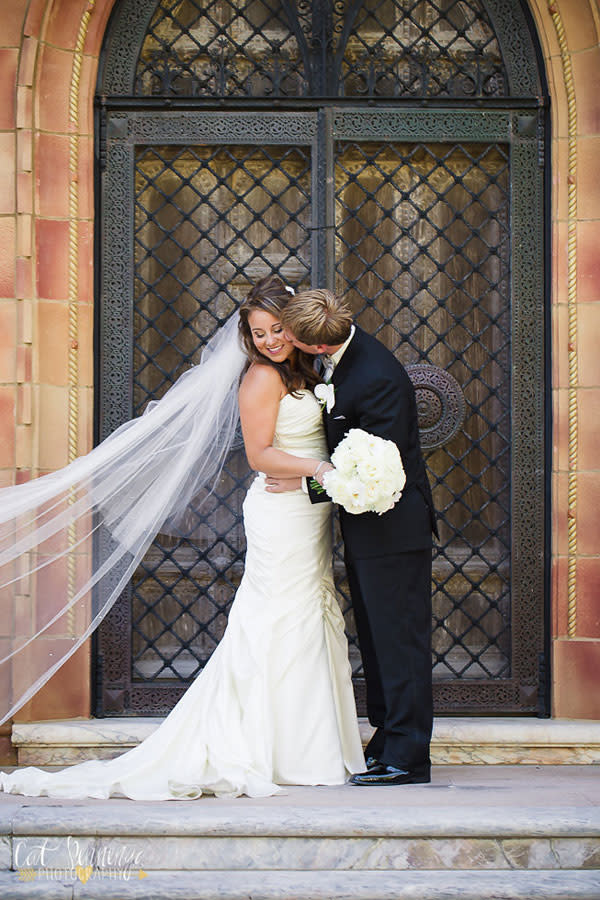 Do you have any cute stories that you like to tell about being married?
We went on our honeymoon in June and while we were waiting in the customs line at the Grenada airport, I asked Matt if when we were called to go up there if we go together or separately and he said, "We are married now, we always go together!"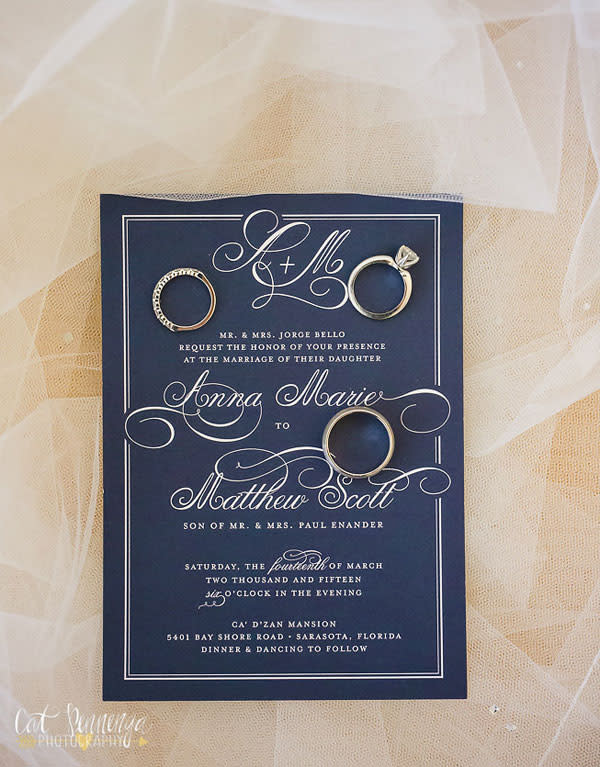 Photography by Cat Pennenga Photography