Article
My New Hometown: Ringling Museum Asian Art Curator Fan Jeremy Zhang
Fan Jeremy Zhang, the Ringling Museum's new Asian art curator, settles into Sarasota.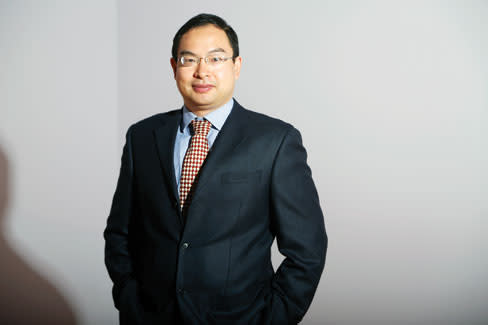 Fan Jeremy Zhang moved to Sarasota last fall to develop the Ringling's new Helga Wall-Apelt Center for Asian Art, which will open in 2015. Trained as an archaeologist in his native China, Zhang received his Ph.D. in art history from Brown University, and worked at the Metropolitan Museum of Art, the RISD Museum of Art, and most recently at the Smith College Museum of Art.
URBAN VIBE
"Before I moved to Sarasota I lived in New York and Northampton, a much smaller town in Massachusetts. Sarasota looks to me quite large, with multistory buildings downtown and lots of people. [It's not] as intense as New York, but it's very lively with lots of activity."
WHEN FRIENDS VISIT
"They want three things: They want to spend half a day at the beach and the rest of their time at the Ringling Museum. And they want to try different restaurants. My favorite restaurant right now is Libby's."
THE NEW CENTER
"It's a huge project, two years and $10 million. The Ringling has a small but refined collection of 900 pieces; Helga Wall-Apelt's [gift] makes that 1,500 more pieces. I will be choosing what works will be on permanent display—about 300 pieces."
KINDRED SPIRITS
"The [Gulfcoast] Chinese American Association is quite involved in cultural exchanges and art exhibitions. Sarasota has advantages in developing Asian exhibitions. We have Ringling, with a unique collection. And we have support from New College, Ringling College of Art and Design and USF; that will help us build a strong program."
ARTS FAN
"I've been to the Asolo several times, and the Ringling International Arts Festival was fantastic. I am looking forward to seeing some ballet."
I'M ENJOYING SIESTA BEACH
"The white sand—and I like getting in the water. I spent 10 years in New England. The weather here—so far so good."
The Ringling's new Asian art curator settles into Sarasota.
Read past "My New Hometown" columns here. >>
This article appears in the March 2014 issue of Sarasota Magazine. Like what you read? Click here to subscribe. >>