Article
Elling O. Eide Library to Open in Sarasota in 2014
The late Elling O. Eide lived to study Chinese culture. Now a library with his name will welcome fellow scholars to Sarasota.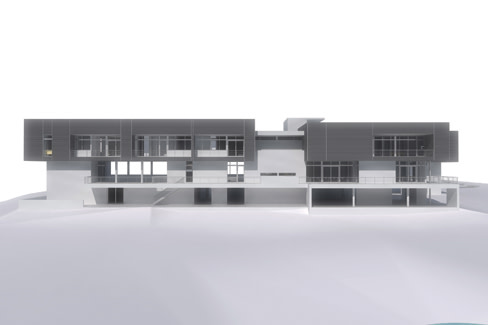 While the groundbreaking for the new Asian art center at the Ringling Museum is big news, an-other space devoted to the culture of Asia has been quietly developing on a tucked-away water-front property just off South Tamiami Trail. And its opening will take place first, with completion estimated for the spring of 2014.
This is the Elling O. Eide Library, and for longtime Sarasotans, that name will ring a bell. Eide, who died in 2012, was well-known in Sarasota politics for his running battle with the Sarasota County Commission over the zoning of his property, which had been in his family for decades. For several decades, he lived a bachelor life on the undeveloped, wooded site, surrounded by his pets and his vast collection of Chinese literature, pottery and other acquisitions, from Edison phonograph cylinders to 1893 World Exposition memorabilia to a Chinese foot-binding collection.
But while his name turned up frequently in local newspapers and court documents, the life Eide lived was mostly a reclusive one. Few locals knew of his background as a scholar in the field of Sinology, dating from his time in China in the Marine Corps. After the service, he pursued his interest at Harvard as an undergrad and later as a junior fellow, and then spent several years living in Taiwan. (He also taught at the University of Illinois and published articles on and translations of the poetry of Li Po.) And until recently, even the leaders at the Ringling were unaware that architect Guy Peterson has designed a 14,000-plus-square-foot library on the Eide property that will provide a center of study for scholars like Eide himself.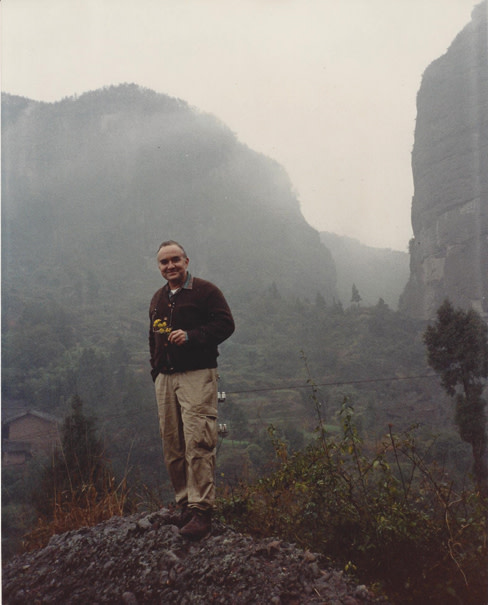 That library has been taking shape even as Peterson's wife, Cynthia, a certified architectural archivist, has taken on the enormous task of sifting through Eide's estimated 60,000 books and assorted papers, which filled several older buildings on the property to the rafters. (In addition to the house where Eide lived, now an administrative office, the Eide family's original dwelling remains, along with greenhouses that may or may not end up operational.) "Elling was a hoarder," Peterson says with a smile. In fact, she's already gone through 2 ½ dumpsters in discarding materials that were either in too poor a condition to keep or less important to the overall collection.
She and Guy both knew Eide for years, discussing details of the library project with him even as Eide fought his court battles. "It's so sad he passed away before his dream came to fruition," she says.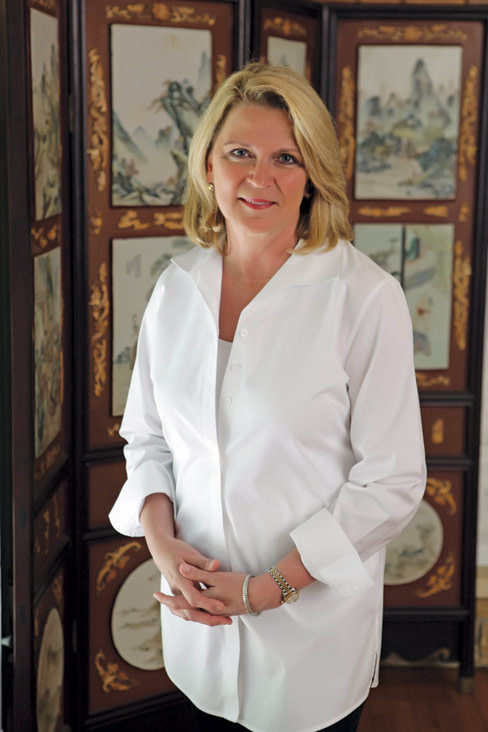 A private foundation, the Elling O. Eide Charitable Foundation, is funding the library project, which features Peterson's trademark modernist construction, per Eide's wishes (a contrast to the other buildings on the 70-plus acre property). Climb the spiral staircase to the roof, and you overlook a peaceful lagoon and, farther off, the waters of Little Sarasota Bay. The structure is designed with plenty of spaces for visiting scholars to scrutinize Eide's collection of rare books (many published before 1911, the last dynasty in Chinese history) in peace and privacy.
Eide's cousin, Harold Mitchell, serves on the board of the foundation and remembers him from summers spent together at a family lake cottage in Illinois. Elling's parents were both physicians (his mother, Grace, also studied law, but Elling refused to follow in her footsteps, preferring language and history), and Harold's mother, Elling's Aunt Flora, was an influence on Elling with her own love of art and history.
"Elling was extremely bright and had quite a sense of humor," recalls Mitchell. "I think his interest in Asia, particularly China, also came about because he wanted to study something different from everyone else. He liked being a bit different."
Certainly Eide, a Sarasota High grad who also rode a unicycle in his youth, didn't care to spend his money on "show." "He had holes in his pants, and he always drove an old car or truck," says Cynthia Peterson. "But he was a savant who did his research and collected what he loved. And he had an incredible connection with people all over the world, writing letters—by hand—that are often very humorous and sometimes sad."
Now, says architect Peterson, Eide can be "properly celebrated for a lifetime of being a Chinese scholar." And his vision of "a place where researchers could come and study" is on the verge of coming true.