Architecture
Five Buildings That Exemplify Sarasota School Architecture
For a quick introduction to Sarasota School architecture, check out these five buildings.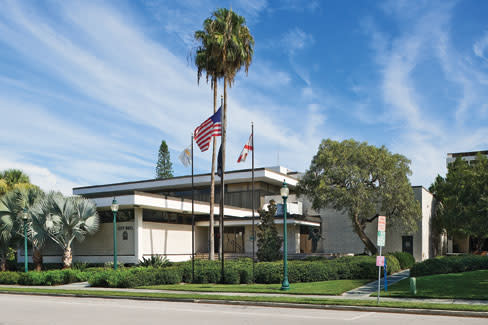 City Hall. 1565 First St., designed by Jack West. Go inside and walk around the gardens. They are an integral part of the building. Check out the humorous sculpture Nobody's Listening by Jack Cartlidge, depicting the city commissioners.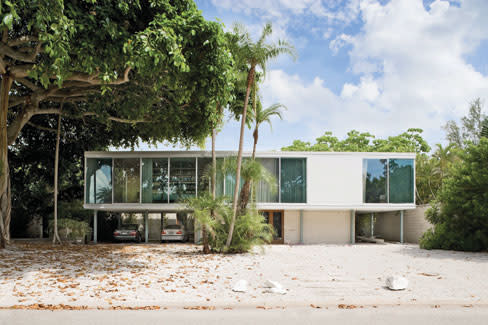 The Hiss Studio. 1310 Westway Drive, Lido Shores, designed by Tim Seibert. An early example of the Sarasota School style, and still the most elegant house in town. The surrounding neighborhood has a great selection of modern homes, some dating back to the 1950s, others brand-new. Be sure to take a good look at the Umbrella House by Paul Rudolph, next door at 1300 Westway.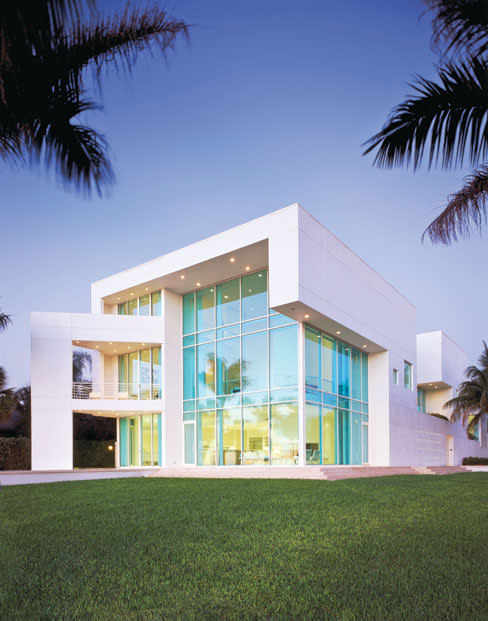 8011 Longbay Blvd., designed by Guy Peterson. Built 15 years ago, this spectacular home is a more modern take on the style. A powerhouse of glamour and style, it dominates its more sedate neighborhood.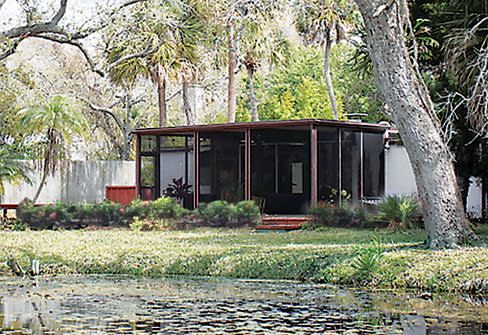 Lu Andrews House. Built in 1959 by Ralph Twitchell—"father" of the Sarasota School—for his secretary, Lu Andrews. Tiny (around 900 square feet) but perfect, and perfectly restored to exactly the way it was built. It's located at the end of Lowe Drive, right off the Trail at more or less 16th Street. Also check out the view from Tahiti Parkway, where the rear of the house overlooks a pretty pond.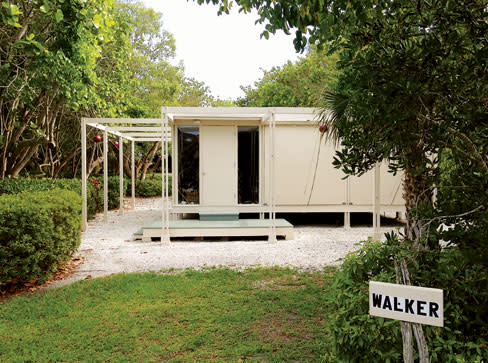 The Walker Guest House. Yes, it's on Sanibel, but worth the drive—it's near the dead end of West Gulf Drive. Paul Rudolph's first independent commission (1952) and said to be his favorite. Just 24 feet square, it may be the perfect Florida beach house.
St. Paul's Lutheran Church. 2256 Bahia Vista St. Victor Lundy brought a sweeping fluidity to the Sarasota School, particularly in the famous group of churches he designed here and in Venice. St. Paul's Lutheran (1958) shows a Gothic inspiration, both in the sanctuary and Fellowship Hall. Concrete exterior with a warm wooden interior.