Article
What to Do in Sarasota This Weekend: March 7, 2013
Sarasota events: March 7, 2013.

This Week's Top 5
1. Opening Saturday night, the Sarasota Opera's American Classics series takes on John Steinbeck's masterwork, Of Mice and Men, which was transformed into an opera in 1970 by composer Carlisle Floyd. It's a new way of experiencing the poignant story of Depression-era farmhands George and Lennie. Bonus for Sarasota Magazine subscribers: A two-for-one coupon is included in our Southwest Florida Guide to the Arts.
2. What do you get when you mix  the jaw-dropping thrills of Circus Sarasota with the vocal power of the 150-member Key Chorale plus a 35-piece orchestra? Cirque du Voix, of course, taking place Friday-Sunday at the Sailor Circus arena.
3. Chillounge Night returns to South Palm Avenue Saturday night. It's billed as the ultimate outdoor lounge party, and—yes—there will be a Brazilian samba parade.
4. New and intriguing  at the Crowley Nature Museum Saturday: a Field to Stream to Fork dinner, plus novel extras like an edible plant hike, humane trapping and archery lessons (so that's what they mean by the Hunger Games), and star gazing with the Deep Sky Observers.
5. Tonight, acclaimed bebop vocalist Giacomo Gates headlines the Sarasota Jazz Festival concert at The Players theater; Gates won a Downbeat Critics Poll award in 2012. The jazz festival continues through Sunday.
Next Week
As St. Patty's Day approaches, The Lord of the Dance high-steps back to the Van Wezel Tuesday night. Creator and artistic director Michael Flatley has added new costumes, lighting and set designs this year to make the Irish song and dance phenomenon even more exciting.
Conversations at the Crocker, Tuesday evening at the Crocker Memorial Church on 12th Street, spotlights Sarasota's architectural legacy. Harold Bubil moderates a panel of distinguished architects: Carl Abbott, Frank Folsom Smith, Guy Peterson and Cliff Scholz.
The last Keyboard Conversations concert with acclaimed pianist Jeffrey Siegel is Thursday, March 14, at the Jewish Federation. Siegel explores "The Power and Passion of Beethoven."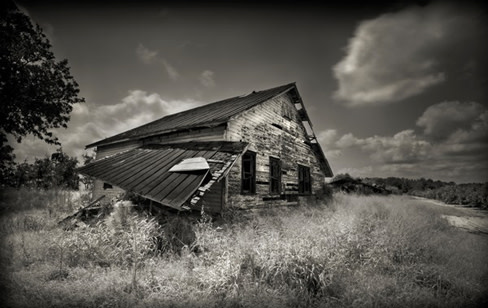 Free & Freeish
Next time you're up in the Van Wezel area, stop by the Sarasota County Visitor Information Center and History Center Museum to see the new photography exhibit Florida in Context. Moody images of old Florida buildings from several fine-art photographers are on exhibit, including some whose work we feature in Sarasota Magazine. Shown here, Citrus Grower's House by Virginia Hoffman.
Click here to sign up for Sarasota Magazine's Weekend Insider.