Article
Sarasota Season Preview 2013: Sarasota Dance, Theater, Music, Visual Arts and More
Your guide to the must-see shows, stars and special events for 2013-2014.

DANCE
Roaring into a new season after its success at the Kennedy Center last June (the Washington Post called the troupe "the jewel of this year's Ballet Across America"), the Sarasota Ballet isn't resting on its laurels. The company will perform new works and popular favorites this year and welcome international stars Johan Kobborg and Alina Cojocaru & Friends, April 25-26...Fuzion Dance Artists expands its season by adding a December show, Voices of Fuzion: Melange, at the Cook Theatre, featuring works created by company members...and be on the lookout for news about Moving Ethos' annual Flashmob (free to the public and performed on the beach), plus a new work that studies the relationship between people and money; dates TBA.
People to Watch:
Kira Blazek, above, presents a world premiere this March with her Velzna, performed by six women dancers from Fuzion Dance Artists. The work was completed in just five days when Blazek, 30, who's based in New York, came to town last summer. "It was a completely intuitive piece for me," Blazek says. "I had to let the music and strong feminine energy of the dancers guide me. In the end, I think we have a mysterious den for the audience to peek into, full of space travelers, mountain spirits and snake charmers." A neat twist on these Dance Couture: Art Meets Dance concerts in March: They will feature original costumes created in partnership with designers from Art Center Sarasota and Goodwill Manasota, which will provide the materials.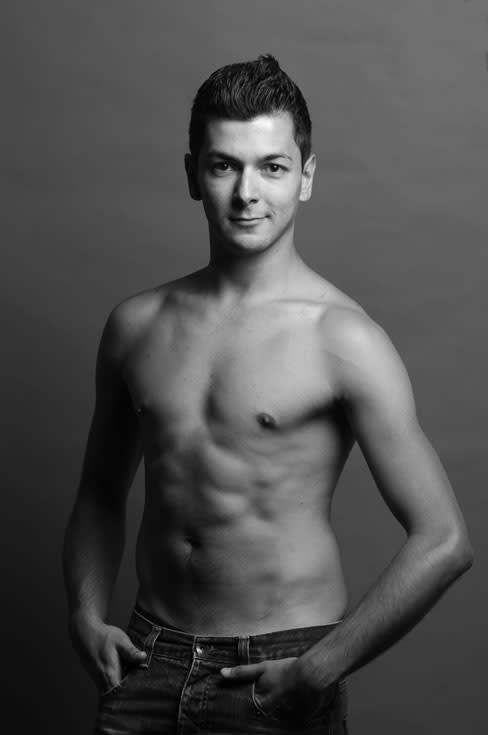 Sarasota Ballet dancer Ricardo Graziano, 26, leapt into choreography a couple of seasons ago with his Shostakovich Suite; now he's taking on an increasing presence in staging original works. A reprise of an earlier piece, Symphony of Sorrows, takes place this April, but first the Brazilian-born Graziano is staging a world premiere opening Feb. 28, one he describes as being about "dance, life and love....about living life 100 percent." There's no set storyline to it, he says, but the music is from Icelandic composer Olafur Arnalds. "I like to find my music first," he says. "That inspires me."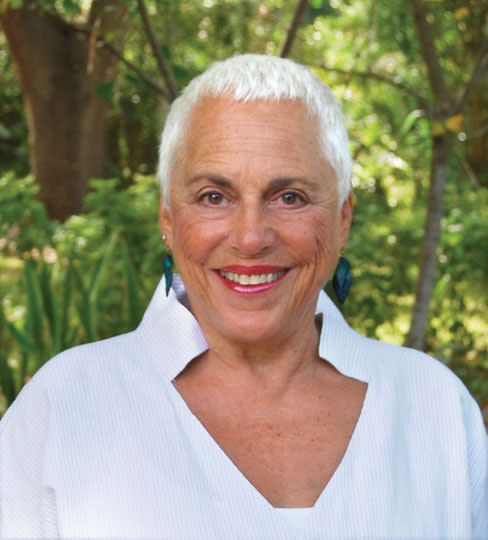 Elizabeth Weil Bergmann, former head of Harvard's dance department, returns to Sarasota after working on last year's Requiem to present Voices of the Holocaust, with the Sarasota-Manatee Dance Alliance, Gloria Musicae and other vocalists, April 28, the International Day of Holocaust Remembrance. Bergmann's choreography will feature dancers of all ages to dramatize a cantata based on songs sung in the ghettos and concentration camps of World War II. It's heavy material, but Bergmann says that when we create something together like this, "Our pain is transmuted, and we become better able to add our light to the world."
Top Five Picks
1/31-2/3 Sarasota Ballet presents a world premiere by Brit Will Tuckett, who previously created Spielende Kinder for the company. Also on the bill: works by Balanchine and Ashton.
2/4 The multicultural modern dance troupe Complexions, winner of The New York Times' "Critics Choice" award and headed by former Alvin Ailey dancers Dwight Rhoden and Desmond Richardson, springs into Van Wezel with a performance mixing gospel, classical and rock, including the number Rise, set to music by U2.
2/6-2/8 Lostwax Multimedia Dance Theatre (whose work has been called "mind-opening" and "hypnotic" by critics) presents Particular by choreographer Jamie Jewett, part of New Stages 2014, Places in the Sky, tied to the museum's James Turrell Skyspace. At the Historic Asolo Theater.
3/13-3/16 Fuzion's eighth annual concert at the Cook Theatre, Dance Couture: Art Meets Dance.
4/30-5/3 Continuing its passion for presenting works by the late Sir Frederick Ashton, the Sarasota Ballet presents a festival highlighting the master's dance and choreography. Expect Ashton aficionados from far beyond Florida.
Theater
Audiences are looking forward to the Asolo Rep season, which continues its American Character explorations with works both classic and brand-new (see a preview of Show Boat, above)… Venice Theatre welcomes back the AACTWorldFest community theater competition (they hosted in 2010), June 16-21. Seven shows from four continents are planned so far. They're also welcoming back Tony winner Ben Vereen, who sold out three concerts last season...the Manatee Players are really feeling at home now in their new building, with shows being presented in the smaller studio theater, which opened its doors over the summer, as well as mainstage...Players of Sarasota artistic director Jeffery Kin promises February's Sordid Lives, a comedy about a trashy Texas family gathered for a funeral, will raise some eyebrows and even shock a few audience members. And the classic musical Carousel will be directed here in a "more current and reimagined style," by Berry Ayers.
People to Watch
You may remember Taurean Blacque best for his role as streetwise Det. Sgt. Neal Washington on the long-running police drama Hill Street Blues, back in the 1980s (a part that brought him an Emmy nomination). But Blacque, 72, was a stage actor long before that, and he's continued acting in a variety of theater roles since. This season he's cast in Westcoast Black Theatre Troupe's The Whipping Man by Matthew Lopez, playing the role of a capable older slave named Simon whose former master returns home from the Civil War during the tumultuous weekend of President Lincoln's assassination. Now living and working in Atlanta, Blacque is also well-known for his commitment to adoption, having adopted nine children himself.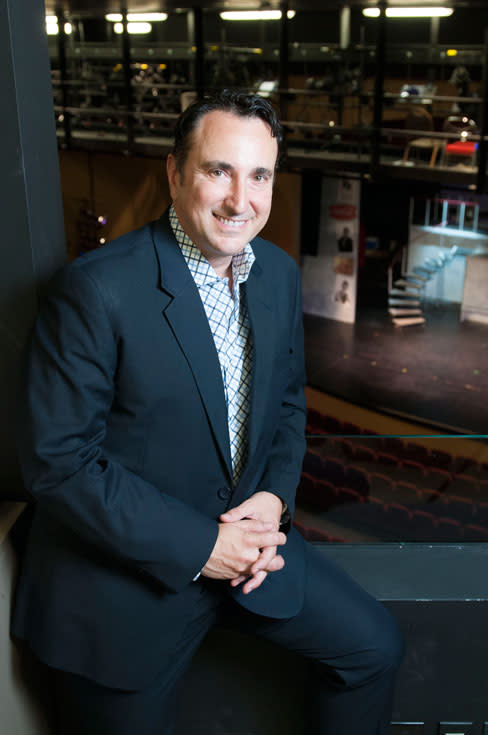 "It's like a big, new shiny toy I get to play with," says Manatee Players artistic director Rick Kerby of the community theater's long-awaited new home, the Manatee Performing Arts Center. Nearly 10 years in the making ("I first dreamed of it when I came here then," Kerby says), the theater offers space for big shows, like the recent Les Miserables and Miss Saigon, which thrilled audiences and critics. Kerby, who's been the toast of the town after the triumphant opening, promises more growth; with added space upstairs as well, the group is set to expand its education programs. On Kerby's own directing schedule this season: Shrek the Musical and the Gershwin musical My One and Only.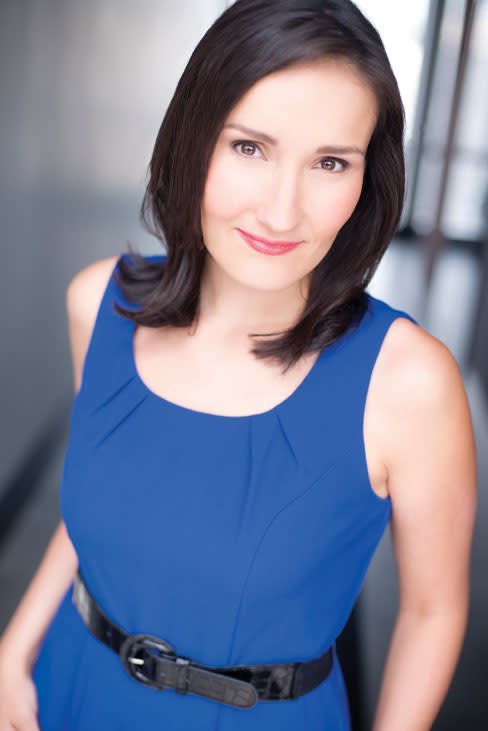 Singer-actress Daniella Dalli's exotic good looks may have had something to do with her casting as the mixed-race performer Julie LaVerne, who faces a sad fate in the Asolo Rep's season opener production of Show Boat. But she's also got the chops, having won acclaim for her performances as Irene Molloy in Hello, Dolly!, Eponine in Les Miserables, and Mary Magdalene in Jesus Christ Superstar at regional theaters around the country. It's her first time before Asolo Rep audiences—although you may recognize her from a quick appearance on recent "What are you drinking" Dunkin Donuts commercials.
Top Five Picks
11/15-1/5/14 Florida Studio Theatre kicks off its season with the crowd-pleasing musical Spamalot, inspired by the classic film Monty Python and the Holy Grail. Bruce Jordan (Shear Madness, The Underpants) directs; at the Gompertz Theatre.
1/22-4/13 Vanya and Sonia and Masha and Spike. Christopher Durang's hilarious take on characters from Chekhov brightens the Asolo Rep stage; among its stars are returning actors Tyla Abercrumbie (Cassandra) and Peggy Roeder (Sonia).
3/12-4/19 Asolo Rep artistic director Michael Donald Edwards helms Tony-award-winning Frank Galati's adaptation of John Steinbeck's sweeping Depression-era epic, The Grapes of Wrath, which also features music appropriate to the period and story.
4/8 and 4/9 Tony-winning musical Million Dollar Quartet marks a Sarasota premiere at the Van Wezel, looking back at the historic moment when Jerry Lee Lewis, Carl Perkins, Johnny Cash and Elvis Presley all met to record in Sam Phillips' Memphis studio.
4/9-5/11 Frequent WBTT choreographer-director Harry Bryce (It Ain't Nothin' But the Blues) returns for the company's Bubbling Brown Sugar, a Harlem Renaissance period show offering songs from Duke Ellington, Count Basie, Fats Waller and more.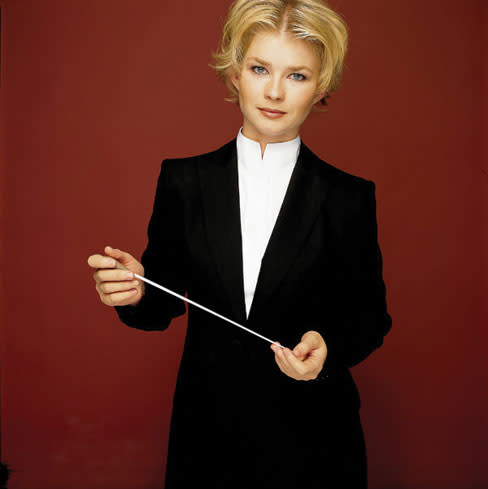 Music
All eyes will be on the dynamic Anu Tali, as she conducts her first season as music director for the Sarasota Orchestra (more below)…New Music New College marks 15 years this season, with a world premiere by Francis Schwartz this month, along with performances by pianist Marilyn Lerner, the DIY Ensemble, and Miranda Cuckson and Christopher Burns…Russian-born composer and pianist (and part-time North Port resident) Lera Auerbach speaks about her recent work—and may even play a piece—Dec. 12 at the Historic Asolo Theater…the Ariel Quartet continues its quest to present the full Beethoven Cycle: Complete String Quartets (begun here last month) with more concerts coming in February and May…the Sarasota Concert Association teams piano sensation Olga Kern with the Detroit Symphony, March 3…Key Chorale presents a world premiere by composer Ola Gjeilo in April…and Van Wezel steps out with a concert by rock legends Cheap Trick, on Dec. 5.
People to Watch
Sarasota Orchestra music director Anu Tali (above) has been keeping a whirlwind schedule ever since the announcement of her appointment this past summer; already committed to conducting gigs around the world, the Estonian-born Tali, 41, is racking up the frequent flyer miles. As audiences who've seen her guest conduct here know, though, she's tireless, and ready to plunge into the first Masterworks concerts of the season this month. "It is the orchestra that is the driving force for me," she says. "I have hope that we will do great things together and reach new heights."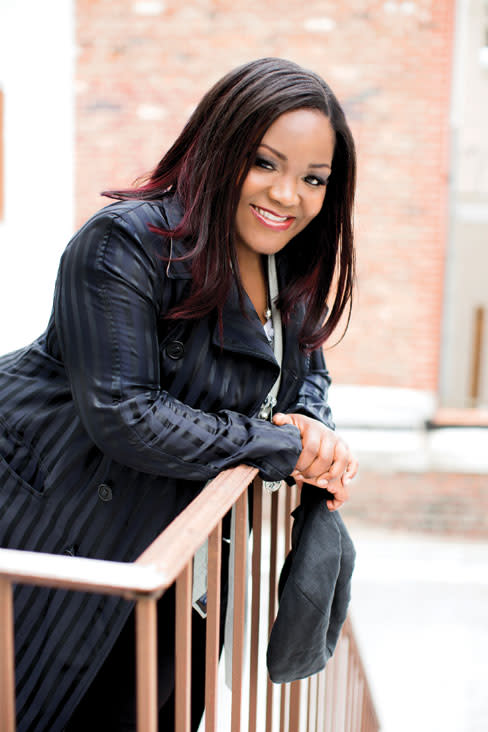 Shemekia Copeland, who headlines the Bradenton Blues Festival Dec. 7 at Riverwalk, is only in her 30s but she's been singing the blues since she was 16. The daughter of Texas blues guitarist and singer Johnny Copeland, Shemekia recorded her debut album 15 years ago and has been busy touring the world ever since. In 2011, she was given the honor "Queen of Blues" by Koko Taylor's daughter, Cookie, and while she loves following in the footsteps of a legend like Koko, Shemekia insists on doing things her way. "I want to be innovative with the blues," she says. "You have to do new things."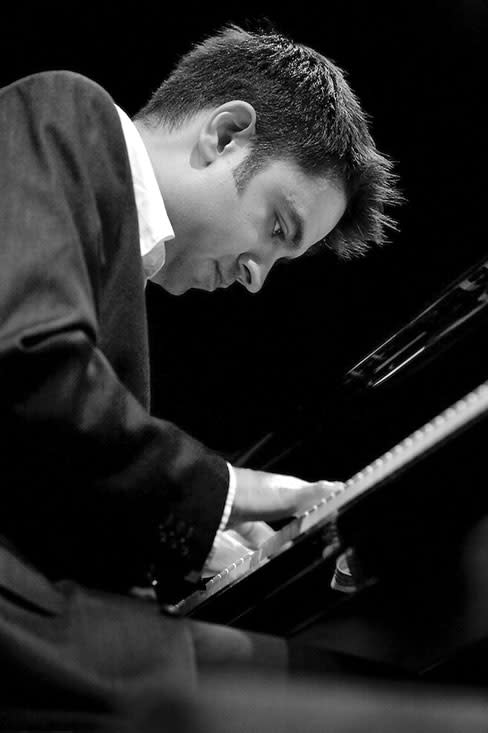 New MacArthur Genius Grant and 2012 Hermitage Greenfield Prize winner Vijay Iyer (described by Los Angeles Weekly as "a boundless and deeply important young star") brings his newest composition (working title: Turbulence) to town in partnership with La Musica, on April 10. Iyer, who worked on the piece during a stay at the Hermitage Artist Retreat, has heard his unique jazz music performed by many ensembles—including the Imani Winds, a quintet that will join pianist Cory Smythe in this performance. "I wanted to pay tribute to the beautiful Gulf coast region," Iyer says. "But I'm also concerned about the conditions that people of color face here and nationwide. I found myself facing this dichotomy and trying to speak at once about nature and community."
Top 5 Picks
11/8-11/10 New Sarasota Orchestra music director Anu Tali opens the Masterworks season with works by Eller (Dawn), Rachmaninoff (Rhapsody on a Theme of Paganini) and Dvorak (Symphony No. 7 in D Minor), with guest pianist Lukas Vondracek.
1/8/14 Former Sarasota-Bradenton resident Gregg Allman (I'm No Angel) returns to town with his all-star band for a concert at the Sailor Circus Arena. Two acts opening the show TBA.
1/29/14 Country music superstar Merle Haggard has been telling stories through his songs for more than 40 years; now he slings his guitar into the Van Wezel to reprise a few for his fans.
3/8-22 Sarasota Opera continues its Verdi Cycle with Jerusalem, an epic tale of warriors, family rivalry and jealousy. In the cast: basses Kevin Short and Jeffrey Beruan, soprano Danielle Walker, and baritone Matthew Hanscom.
3/22 Composer John Luther Adams, who uses sound "to sculpt space as James Turrell uses light" (The New Yorker), presents Inuksuit: In the Capacity of the Human, a work for nine to 99 percussionists, in the Ringling Museum of Art Courtyard to celebrate the vernal equinox.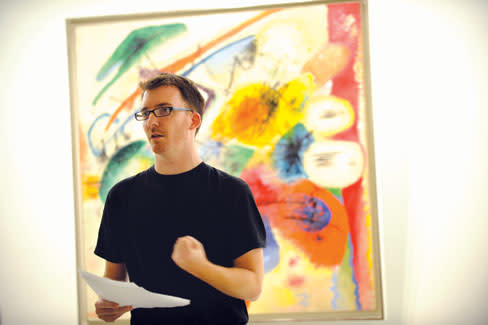 Visual Arts
Downtown's Sarasota Chalk Festival, Nov. 13-18, extends its reach this year, expanding from the Burns Square area to include Five Points Park. Theme is Legacy of Valor; music, drama and dance included as well as the pavement art...Visual art takes over the downtown bayfront, with the return of the biennial Season of Sculpture…More outdoor art, when the juried art exhibition Embracing Our Differences returns to Sarasota's Island Park and Bradenton's Riverwalk March 30 through June 2. Submission deadline for artwork or quotations is Jan. 6...The fourth annual Sarasota Craft Show comes to Robarts Arena, Dec. 6-8, featuring more than 125 artists...and construction on the Ringling Museum's new Asian art wing commences at last; look for that jade pavilion to start rising soon.
People to Watch
Ringling museum curator Matthew McLendon calls R. Luke DuBois (above) "the epitome of the 21st-century artist"—he's a composer, computer programmer, filmmaker and installation artist all rolled into one. The New York-based DuBois, 38, has received international attention for his pieces Hindsight is Always 20/20 and Fashionably Late for the Relationship, among others; his show at the Ringling, R. Luke Dubois—Now (his first solo museum exhibition) will feature the premiere of a new video work tied to some of our city's Ringling and circus legacy.
Found objects form the basis for the art of Lisa Hoke, who'll be here Jan. 15-30 as the Sarasota Museum of Art's/Ringling College's ArtMuse. Hoke, 61, will work with cardboard and paper packaging to create a colorful one-of-a-kind installation piece at SMOA's old Sarasota High space, with docent-led tours so that viewers can see her work in progress. "These room-size collages reflect the amazing, unappreciated properties of disposable consumer products," says Hoke. "Castaway treasures are my tools for expression of beauty."
For artist Michael Solomon, moving to Sarasota after years in the Hamptons is really a return to his roots; Solomon grew up here, son of the late artist Syd Solomon and his wife, Annie, who still lives in Sarasota. But almost as important as his family ties is his belief that the core art community here "is better than ever. I was here in the '80s, working for [the late artist John] Chamberlain, and those were great years," Solomon, 57, recalls. "But now I think it will be easier than ever to work here, and fly Jet Blue whenever I need to go to New York. It's a good thing for me." You can see some of Solomon's work at Allyn Gallup Contemporary Art; he has plans in the works for more local exhibitions.
Top 5 Picks
11/16-5/30/14 Sarasota Season of Sculpture VIII presents Shared Ground: Eight Artists—Eighteen Installations, along Sarasota's downtown bayfront. Artists include Heinz Aeschlimann, Hans Van de Bovenkamp, Robert Chambers, Richard Herzog, Linda Howard, Jun Kaneko, Jae-Hyo Lee and Boaz Vaadia.
11/18-3/23/14 Local collectors Nancy and Philip Kotler have donated some of their most beautiful and significant pieces of studio glass to the Ringling Museum; you can see them for the first time at this show.
11/7-1/3/14 Art Center Sarasota tries something different with CUBEMUSIC, a site-specific installation by Craig Colorusso made up of six four-foot metal cubes emanating light and music. In addition, 20 speaker boxes delivering space, sound and light will be placed around Sarasota.
1/31-5/4 R. Luke DuBois—Now. The New York artist's latest work, created especially for the Ringling Museum.
2/21-4/5 Ringling College's Selby Gallery presents Revelations on the World As It Is, installations, digital films and photographs by Adriane Colburn and Christina Seely reflecting on the changing global environment.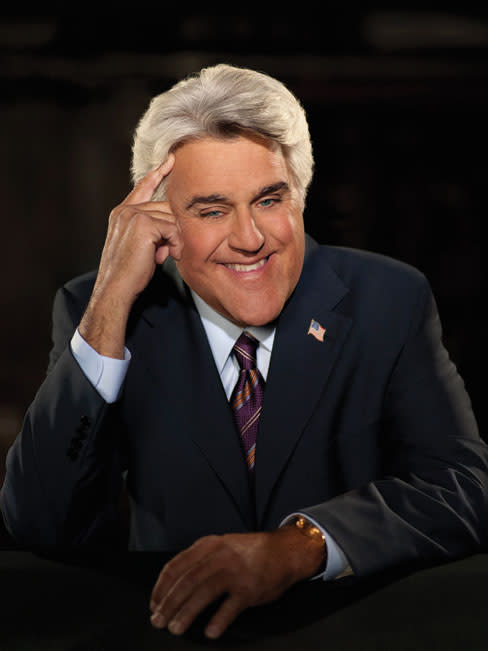 Etc.
Circus Sarasota is much more than the annual winter Big Top show. This year the circus also hosts Montreal-based Vague Du Cirque in November and Extreme Vegas in January, along with the popular Cirque Des Voix collaboration with Key Chorale and the Sailor Circus shows in December and March...as always, it's a season of guest speakers for various organizations around town. A few names to drop: author Carl Hiaasen, for the Library Foundation in March; David and Julie Eisenhower for the Junior League Legacy Luncheon, also in March; former news anchor Campbell Brown and writer Alice Hoffman for the Jewish Federation, in December and February, respectively; and of course former President George W. Bush, in January for Town Hall.
People to Watch
No one could ever accuse Jay Leno (above), host of NBC's Tonight show from 1992-2009 and again from 2010 on, of being a slacker. Besides showing up virtually every night for the show, Leno's also kept up a grueling stand-up schedule. And he wastes no time hitting the road again after his final (this time we mean it) taping of the late-night show this Feb. 6: On Feb. 7, he appears at the Van Wezel, the night of the Van Wezel Foundation's annual gala. What other plans does he have for his future? More TV? Movies? Or just more of the stand-up he loves? Stay tuned.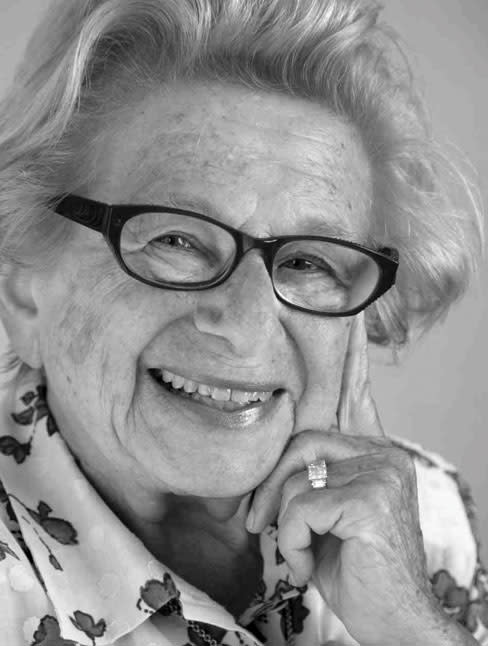 What will Dr. Ruth Westheimer talk about when she's guest speaker for the Women's Resource Center's Renaissance Luncheon on March 14 at the Ritz? Here's guessing it's something about sex. The tiny German-born dynamo, now 85, has been sharing her thoughts on that subject on radio, television and in her writings for decades and shows no signs of letting up. Named No. 13 on Playboy's list of 55 "most important people in sex" in 2009,
Westheimer once said, "I want people to be sexually active until the age of 99."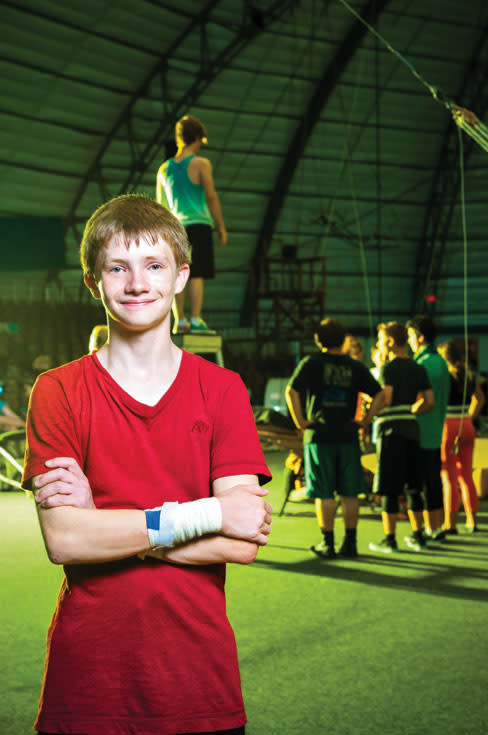 Five years ago, Jacob Swe's mother asked him if he wanted to join the circus—Sailor Circus, that is. His rapid response: Yes. Since then he's been training regularly after his day of home schooling ends, usually five times a week, learning everything from the trampoline to the stilts to the teeterboard. Now the 16-year-old has graduated to the flying trapeze and will perform in both the Circus' winter shows in December and its March shows (which celebrate the institution's 65th anniversary). Swe admits he was "terrified" his first time soaring 35 feet above the ground, but then, "I couldn't wait to do it again. It's a rush every time."
Top 5 Picks
11/1-10 The Cine-World Film Festival returns to Burns Court, with the Sarasota Film Society presenting a mix of films from around the world, plus hot new indies—some 50 in all.
1/14/14 Former President George W. Bush kicks off the Ringling College Library Association Town Hall series, at the Van Wezel. Also on the Town Hall schedule: photographer Platon, newswoman Lara Logan, author Wes Moore, and former Secretary of Defense Leon Panetta.
2/7-2/23 Circus Sarasota is back with an international all-star line-up of performers, under the Big Top at 12th Street and Tuttle.
3/7/14 In an especially strong comedy season at the Van Wezel, Jerry Seinfeld is one of the standouts, and he sold out two shows very quickly last time he was here. So get in line early.
4/4-4/13 The 16th annual Sarasota Film Festival livens up the spring calendar with new movies, appearances by filmmakers, parties and more. And right now that's all we can say about that.
For more Sarasota arts and entertainment news, click here to read our On Stage blog.
This article appears in the November 2013 issue of Sarasota magazine. Like what you read? Click here to subscribe to Sarasota magazine. >>
Filed under
The Players
,
The Sarasota Ballet
,
Circus Arts Conservatory
,
Van Wezel Performing Arts Hall
,
Hermitage Artist Retreat
,
Key Chorale
,
Ringling College of Art and Design
,
Sarasota Concert Association
,
Sarasota Art Museum
,
Sarasota Orchestra
,
Women's Resource Center
,
Manatee Performing Arts Center
,
Manatee Players
,
Vijay Iyer
,
Westcoast Black Theatre Troupe
,
Matthew McLendon
,
Anu Tali
,
Bradenton Blues Festival
,
Gloria Musicae
,
Circus
,
The Ringling
,
Asolo Repertory Theatre
,
Celebrities
,
Artists
,
Sculptures
,
Boating
,
Galleries
,
New College of Florida