Article
What to Do in Sarasota This Weekend: 2/8/2013
Sarasota events: What to do in Sarasota this weekend, 2/8/2013.

Your Weekend Top 5
1. People are still buzzing about Bill Bowers' powerful Sarasota debut a couple of years ago. He returns to the Historic Asolo Theater tonight through Saturday with Beyond Words, a poetic mixture of music, monologues and mime that's part of the Ringling Museum's intriguing "Art of Our Time" initiative. Photo by David Rodgers.
2. It's the weekend opera lovers have been waiting for: the opening of Sarasota Opera's Winter Festival season Saturday, with the Sarasota premiere of Puccini's glorious Turandot. Tuesday night will mark Maestro Victor DeRenzi's 600th performance with the opera company.
3. Ben Vereen is Steppin' Out Live with his new one-man show at Venice Theatre—yes, you heard that right—this weekend. The legendary song-and-dance man, Tony Award winner for Pippin, pays tribute to Broadway, Frank Sinatra and Sammy Davis Jr. Three shows Friday and Saturday.
4. OK, so the top ticket price is $150. What of it, if you're a classical music aficionado and experiencing the Philadelphia Orchestra live is near the top of your bucket list? The Van Wezel gives you the chance to do just that Saturday night, in a program that includes works by Beethoven, Liszt and Grieg.
5. Amish-made quilts of all sizes, and lots of other handmade crafts, too, are on sale through Saturday at the annual Palm Grove Mennonite Church quilt and craft show. Proceeds benefit the church's mission project for Haitian schoolchildren.
Next Week
Fat Tuesday is Feb. 12, and what better place to party than St. Armands, with a Mardi Gras strut around the Circle led by a Dixieland band and members of the Sailor Circus, tarot card and palm readers, face painters, jugglers, tumblers and lots more. Many Circle restaurants will offer Mardi Gras specials. The fun starts at 6 p.m.
Take a bay biocruise on the Carefree Learner Wednesday afternoon for a hands-on learning experience about Sarasota Bay's marine life, thanks to the American Littoral Society. Reservations are a must; call Linda at (607) 423-9027.
The Jewels on the Bay Designer Showhouse continues through Feb. 17. More than 30 designers have transformed two bayfront homes on St. Armands' South Boulevard of Presidents. Proceeds benefit the Boys and Girls Clubs of Sarasota and Manatee counties.
Our own endlessly fascinating and amusing  Real Estate Junkie, Bob Plunket, dishes on the housing market—what else?—with a distinguished panel Tuesday night at the next Conversations at the Crocker event at the old Crocker Church. "Pay Dirt: How Sarasota Became a Real Estate Destination" is the theme. Tickets are $10 and benefit the Historical Society of Sarasota County.
Free & Freeish Fun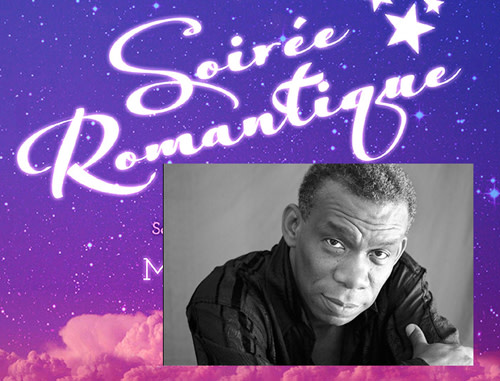 Five Points Park is the setting  for Sarasota's newest free outdoor concert series: Soiree Romantique, starting tonight from 5 to 7 p.m. In honor of Valentine's Day, this month's concert has a French romantic theme. Don't forget the lawn chair! Guest artist is Michelet Innocent.
Get Sarasota Magazine's Weekend Insider delivered free to your inbox every Thursday--click here to subscribe.
Filed under
American Littoral Society
,
Ben Vereen
,
Bill Bowers
,
Bob Plunket
,
Five Points Park
,
Jewels on the Bay Designer Showhouse
,
Real Estate Junkie
,
Sarasota Bay
,
Sarasota Opera
,
St. Armands Circle
,
Venice Theatre
,
Victor Derenzi
,
Art
,
Van Wezel Performing Arts Hall
,
Opera
,
Circus
,
The Ringling
,
Italian Food
,
Holidays
,
Sarasota History
,
Musicians
,
Valentine's Day