Article
Vintage Sarasota: Bayfront
This week: An aerial view of Sarasota Bay in 1954.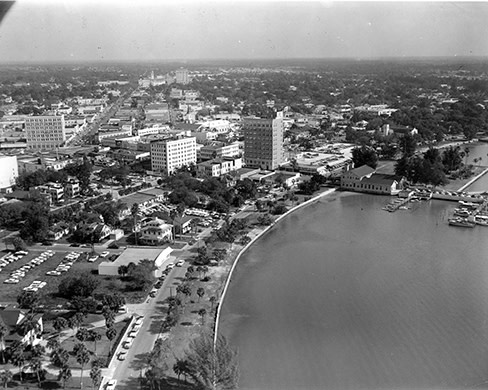 Bayfront (1954). An aerial overlook of the Sarasota Bay. Featured in this photograph is Town Hall on the right and the Orange Blossom Hotel, the tall structure in the top center. The main street running through the picture is Gulfstream Avenue. -- Chelsey Lucas
Photograph courtesy of Sarasota County Department of Historical Resources.