Article
Photo of the Week: Fireworks on the Fourth
This week: Fireworks explode over the beach on the fourth of July.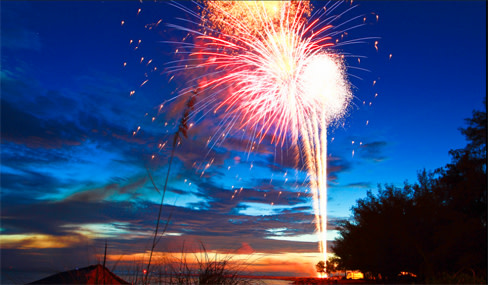 Happy Fourth of July! This festive photograph celebrates our Independence Day with a spectacular explosion of red and yellow sparks in Venice.  Fire up the grill or relax by the pool--either way make sure you're wearing red, white, and blue!
P.S. For the best spots to watch Fourth of July fireworks in Sarasota, click here.
Photo by Justin Fennell