Article
Simply Divine Tangerine Pudding
Nothing tastes like Florida more than citrus - especially this sweet, tangy divine dessert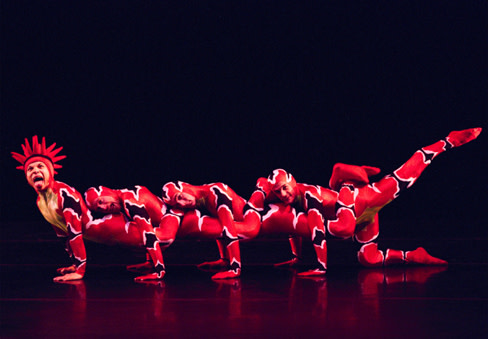 Nothing tastes like Florida more than citrus - especially tangy, sweet fresh tangerines. Florida's tangerines are generally more pungent and intense than its cousin, the orange and this recipe is a perfect complement to any meal.
I use fresh tangerines with this Simply Divine Tangerine Pudding recipe, but if you have only fresh bottled juice, it could work as well.
Cooking Time: 30 minutes
Refrigerator Time: 2 hours
Yields: 4 servings
Ingredients
½ cup sugar
3 tablespoons cornstarch
¼ tsp. table salt
2 cups, fresh Florida tangerine juice – (juice 10 small tangerines or 8 medium tangerines OR Use fresh bottled juice)
+ 3 tangerines (for peeling and using sections)
3 large eggs, room temperature
3 tablespoons butter
2 teaspoons fresh lemon juice (1/2 lemon)
¼ teaspoon vanilla extract
Whipped Cream:
1 pint of heavy whipping cream, 1 teaspoon of vanilla, 2 tablespoons of sugar
4 sprigs of mint
Directions
Early Steps:
1. Juice the tangerines for 2 cups of juice.
2. With an extra tangerine, using a vegetable peeler, slice ½ inch of  the outer tangerine peel.
3. In a bowl, beat 3 eggs until frothy (in a mixer, or using a whisk) around 3-4 minutes. Set aside.
Cooking Steps:
1. In a medium saucepan, whisk together dry ingredients: ½ cup sugar, 3 tablespoons cornstarch and ¼ teaspoon salt.
2. Turn on stove to medium-low heat, place pan on stovetop, and begin adding the 2 cups of tangerine juice. Stir until smooth, eliminating any lumps.
3. Add ½ inch tangerine peel into the warm mixture. Continue heating mixture stirring occasionally.
4. Next, bring mixture to a simmering boil and whisk constantly for around 1-2 minutes. Mixture should become thick and bubbly. Remove from heat. It will become thick and pudding-like, coating the back of a spoon. (If it takes longer, continue stirrring until thickened.)
5. Take ¼ cup of the hot mixture and add to the set-aside egg mixture, continue whisking another 2 minutes.
6. Take the bowl of the remaining egg mixture and place in the hot pan. Turn heat on low to medium again and stir constantly for 2 more minutes.
Final Steps:
1. Pour the hot mixture from the pan into a medium sized bowl. Stir in 3 tablespoons of butter, 2 teaspoons of lemon juice and ½ teaspoon of vanilla extract.
2. Place plastic wrap directly on the warm pudding, so no film is created.
3. Chill for 2 hours. If desired, remove peel from the pudding.
4. Add whipped cream, tangerine sections and sprig of mint.
Whipped Cream:
Mix 1 cup of heavy, whipping cream in a mixer on high speed with 2 tablespoons of sugar and 1 teaspoon vanilla.
Top with a sprig of mint.
For more on authentic ideas and travel, go to Authentic Florida and be sure to sign up for Authentic Florida's free E-News, a bi-monthly newsletter featuring the latest Florida travel, food and living ideas.
Recipe adapted from Southern Living