Article
Refresh and Renew in 2014
Ready to start the new year with re-newed inspiration? Check out Authentic Florida's tips for getting off to a re-energizing start...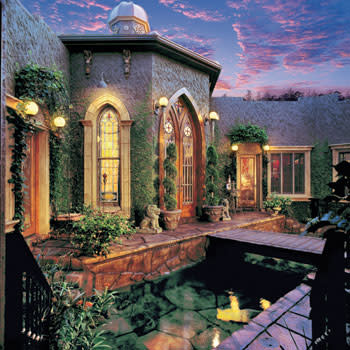 Ready to bring in 2014 with renewed inspiration? Sounds good, but where does one begin?
For me, the most likely start is finding some quiet times in my busy life. I need space to just pause and clear my thought process so I can gain new perspectives and find ways to solve everyday challenges. I also need to sift through a multitude of ideas to help me plan the upcoming year. I try to do this in the morning, while enjoying the early hours, sometimes looking to the simplicity of nature outside my window. The stillness of morning is almost magical in clearing the slate for my thoughts and energy.
The second step is to get my body moving. As hard as it is, I try to exercise daily because I need movement for stimulation--physical as well as mental. Whether walking, running, swimming, riding, playing tennis, or practicing yoga, or whatever your choice for movement, it's about being outside in Florida's fresh air, circulating the blood, thereby creating a life force for living. When I exercise, I empower myself to take better care of me.
My third step is creating a diet of fresh, Florida food. I know that if I am eating well, I am feeling better. I am grateful that my garden is overflowing with fresh greens, tomatoes and herbs. But to maintain the freshness on my dinner table, I also turn to my local Farmer's Market. Scheduling at least one weekly trip to the market makes a big difference on my plate and at this time of year, Florida is overflowing with fresh produce.
My final step is connecting with others. I need connection with those around me, deepening my relationships to family and friends. It is energizing. For without them, I am so much less.
Having you as an Authentic Florida friend and reader gives me plenty of reasons and ideas to look forward to 2014. Thank you for being part of my Authentic Florida journey.
Maybe my four steps will help you as you plan your new year, and help attain my wish for you - a new year with abundant serenity, exercise, good fresh food and deep connections. With that in mind, 2014 may be overflowing with more Florida gifts and miracles.
For more on authentic ideas and travel, go to Authentic Florida and be sure to sign up for Authentic Florida's free E-News, a bi-monthly newsletter featuring the latest Florida travel, food and living ideas.