Article
Authentic Florida's Sour Orange Pie
When my husband tried my Authentic Florida sour orange pie, he claimed it was better than my Key lime pie. So, I knew I was onto something.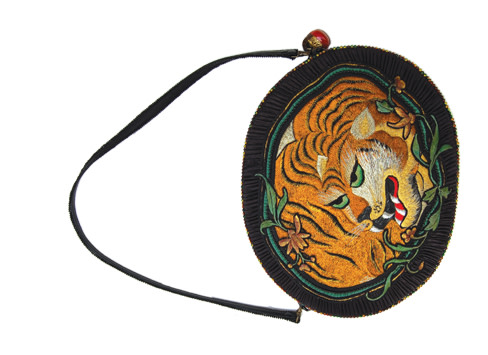 When my husband tried my Authentic Florida sour orange pie, he claimed it was better than my Key lime pie. So I knew I was onto something. This pie "packs" flavor like nothing I have ever tasted. Really. It's terrific for the holidays and well worth the effort. You can use sour oranges, calamondins, or a combination of orange and lemon juice.
Sour orange pie can be made using several different Florida citrus ingredients. Choose one of the following for your pie:
Use Florida 6-8 sour oranges – a specific orange (large as an orange but looks like a lemon) found at some specialty grocery stores, or your local citrus stand.
Use 20-25 Florida calamondins – small sized fruit that resemble oranges but are the same size as key limes (and very tart), also found at specialty stores or local citrus markets. This is my favorite choice of all.
Use 1/3 cup of fresh squeezed Florida orange juice (1-2 oranges) with 1/3 cup of fresh squeezed Florida lemon juice (2 lemons). This may be the easiest to use because the ingredients are easier to find. (Note: It may be less tart than the previous two options.)
If you have none of the above citrus, use Key limes (found in most grocery stores, one bag will do) or any kind of limes (6-8) to create a Key lime pie. It won't be orange flavored, but you'll love it. I follow the same recipe for the sour orange pie as I do my Key lime Pie.
For all of the above, use the zest of whatever fruit you use before squeezing the fruit.
Ingredients
1/3 of a 1-lb. box of graham crackers
5 Tbsp of melted unsalted butter
1/3 cup of sugar
Note: If you prefer to buy a store bought crust, I recommend purchasing a graham cracker crust.
Filling
4 egg yolks
2 teaspoons of calamondin (or orange) zest - be sure to zest before you squeeze the juice!
1 (14-oz.) can sweetened condensed milk
2/3 cup of freshly squeezed calamondin juice (or one of the citrus substitutes). Use a hand squeezer – as opposed to a juicer
Meringue Topping:
3 egg whites
¼ teaspoon, cream of tartar
¼ cup of sugar
Note: If you prefer to make whipped cream topping, it can be a good one, too!
Directions
Preheat the over to 350 degrees F.
Break up the graham crackers; place in a food processor and process the crumbs.  If you don't have a food processor, place the crackers in a large plastic bag; seal and crush the crackers with a rolling pin.  Add the melted butter and sugar and pulse or stir until combined.  Press the mixture into the bottom and side of a pie pan, forming a neat border around the edge.  Bake the crust until set and golden, 8 minutes.  Set aside on a wire rack; leave the oven on.
For the filling:
Meanwhile, in an electric mixer with the wire whisk attachment, beat the egg yolks and calamondin zest (or substitutes) at high speed until very fluffy, about 5 minutes.  Gradually add the condensed milk and continue to beat until thick, 3 or 4 minutes longer.  Lower the mixer speed and slowly add the calamondin juice (or the substitutes), mixing just until combined, no longer.  Pour the mixture into the crust.  Bake for 10 minutes, or until the filling has just set. Cool on a wire rack, then refrigerate.  Freeze for 15-20 minutes before serving.
For the topping:
With a mixer, beat egg whites with cream of tartar until soft peaks form. Gradually beat in the sugar until stiff.  Spread over filling; seal to edge of crust.  Bake for 12-15 minutes or until meringue is golden brown.
If you prefer to use whipped cream rather than meringue, either make your own using heavy whipping cream or purchase it at the grocery store.
Sign up for Authentic Florida's free E-News, a bi-monthly newsletter featuring latest travel, food and living ideas by visiting Authentic Florida.