Sponsored Content
How to Use Subway Tile in Your Home
Three tips on how to make new and improved subway tile your own.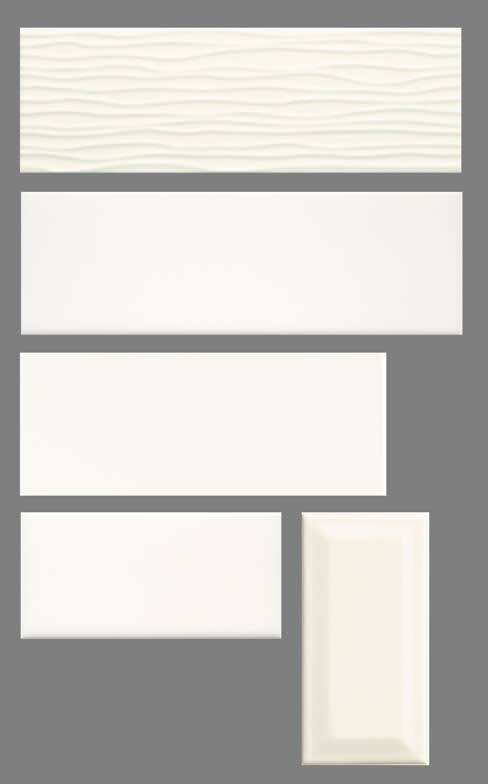 You may think you know what good old subway tile is, but times have changed. Subway tile is the common name for 3-by-6-inch white ceramic tile, which got its nickname in the early 1900s thanks to its popularity in New York City's subway system. It's classy, it's timeless and it's inexpensive—triple bonus!
When most people think of this tile, they think of it installed in a staggered horizontal pattern in the standard 3-by-6 size. That is the norm, but you don't have to do the expected installation. Being the creative types, we at Chic on the Cheap like to use subway tile in a variety of ways to highlight certain design styles and make a statement for our discerning interior design clients. If you're looking to use this inexpensive and beautiful material in your next project, keep reading for three tips (or just give us a call!).
1. Size matters.
3-by-6 is the typical size for subway tile, but 4-by-10, 4-by-12 and many other sizes are available. If flat doesn't float your boat, go for something with texture—either a wavy pattern or the beveled cut. The photo at the top of this post shows tiles purchased locally from Floor & Décor and Lowe's.
2. The devil is in the details.
White on white, clean and crisp—that's usually what you want when you're picking a grout color for this tile. If you want more of a period look, go for gray grout. Using gray grout makes a graphic statement, as shown in the small guest bathroom below that we completed recently.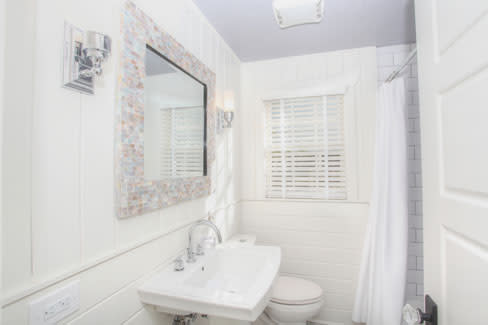 3. Spice it up with pattern.
As mentioned above, a staggered horizontal pattern is the typical installation for this tile, but it's not your only option. You can simply turn it 90 degrees and run it vertically, giving the illusion of height. If you want a more contemporary look, try a 15 percent offset instead of a 50/50 split. If mid-century is your style, do a straight stack. In the master bath below, we used a herringbone pattern to create interest.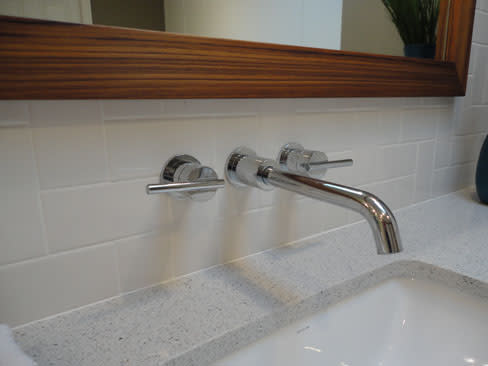 The versatility of subway tile makes it suitable for an assortment of personal tastes and design styles. Bet you weren't expecting so many possibilities from such a humble material!
Tastefully yours,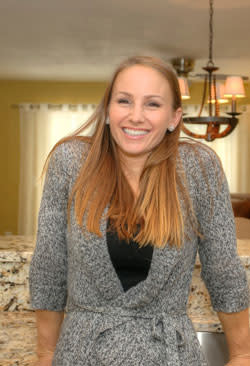 Jill Geisdorf, RID, LEED AP
Interior Designer at Chic on the Cheap