Listening to Diverse Voices
Restaurant Owner Poonam Maini on Finding Her Way to a New Life in Sarasota
The owner of Tandoor Fine Indian Cuisine worked to overcome an abusive marriage and build a thriving business, and now gives back to the needy in her native India.
This article is part of the series Listening to Diverse Voices, proudly presented by Gulf Coast Community Foundation.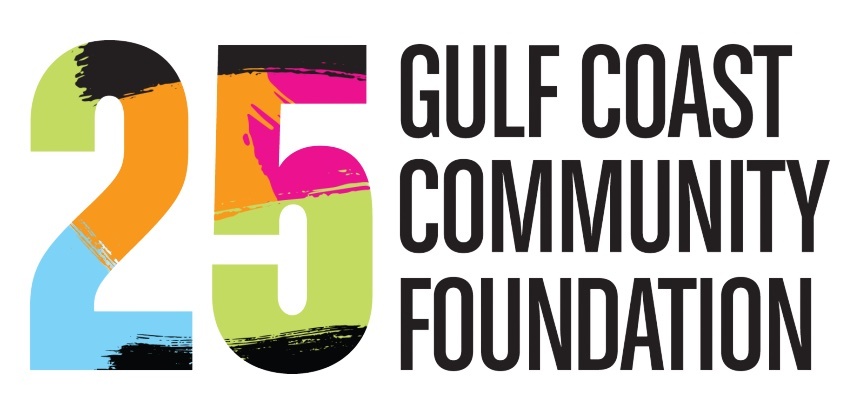 Poonam Maini, 52, is well known to many in the Sarasota-Manatee area because of her restaurant, Tandoor Fine Indian Cuisine, which started on Clark Road before relocation to Cooper Creek Boulevard and will move to an expanded space nearby later this summer. But not everyone who has enjoyed a meal at her restaurant knows the back story of Maini's life, which began in a small Indian village called Garhdiwala and saw her enter an arranged marriage while she was still in her late teens—a marriage that led to years of abuse and suffering at the hands of her husband.
Those years, and how she made it through them to the other side, are the focus of a TED Talk Maini delivered in New York a few years ago. She credits her family members, especially her three grown children; her loyal clientele; and Guruji Ka Ashram, a guru believed by followers to be the modern-day incarnation of Lord Shiva, with helping her find a way through the darkness of abuse and depression to the success she enjoys today.
But Maini has not been content to succeed only for herself and her family. With the founding of her nonprofit Share Care Global six years ago, she has also been able to improve the lives of the poor, especially women and children, back in her home village in India. The organization supplies healthy meals and opportunities for education, including through a women's entrepreneurship program that teaches young women to sew and make their own living. We asked her about her journey.
Tell us about how you came to be married at such a young age.
"I was born and raised in a very traditional family, and my father, a self-made man who worked day and night to make a comfortable life, was very strict. One day, out of the blue, he came to my college and took me on his motorcycle. My professors came and told him not to take me out of school, saying, 'She's a bright girl.' But my father had given his word to the parents [of my future husband] and my life changed 180 degrees. Soon, the parents came to see me, [and their son] came home from the United States to marry me, and when he went back, I was living with his parents and had my first child, at 18."
When did you first come to the United States?
"In 1989, to Los Angeles. Life was very challenging. I had an 11-month-old, and eventually two more children. But I never got the respect of a wife. And I didn't know how I would get out. My kids were growing up and didn't have the freedom they should have in America. You can't behave like a small-town Indian here.
"Eventually, we moved to Sarasota, then to Orlando, then back here. I started praying, 'God, please get me out. I can't do it anymore.' My husband would beat me for things like not cooking for his brother at 11 o'clock at night, or he would push and hit me if I refused sex. I don't want to come off like a victim, but I was afraid.
"Finally, my 16-year-old daughter said to me, 'Mom, you don't have to live this life.' I called my mother and told her I was going to divorce him. I went to a lawyer, and my mom came to protect me. My husband was shocked to see her here, but I got my freedom. He took all the money from our accounts, sold our businesses, including three gas stations. I was left with the house, with a mortgage, and the small restaurant on Clark Road. It became all we had. My kids and I worked seven days a week. We were the servers, the hosts, everything. Nothing was easy, and I had to prove myself. But he gave me my kids, and that's a blessing."
Are they what kept you going?
"Yes, and my parents, my friends and my belief in a higher power.
"In 2013, we had to leave the 40-seat restaurant when the lease ended. A friend told me about a restaurant that had closed off University Parkway, and when I went to see it, it all worked out. It was a miracle. People followed me there, and the business tripled. I was able to get comfortable, bought a new house, had nice cars and education for my kids.
"But I felt hollow. I asked, 'What is the purpose of my life now?' That's when the charity [that became Share Care Global] happened. I wanted to do something for people back home, who don't get a chance. I wanted to fund a food shelter. My brother back in India gave me the land for it. And in the first year, 2017, we began serving people two meals a day, no questions asked. Ten percent of the income from the restaurant goes to the charity, which is why I say it's not just me doing this. It's Tandoor, and our customers. This community has supported me so much. I don't have words enough.
"We added the women's entrepreneurship program so that young women could learn to sew, to support themselves. And last year, in my village, we started a free ambulance service. Before, people could die before they could get to the hospital."
What's next?
"Now, I want to open a charitable hospital and an orphanage school there in my village. That's the dream.
"Charity is the most important thing to do. When I'm not here anymore, I hope someone will say, 'She changed my life when I needed her.' I want to become a better version of myself every day."