Listening to Black Voices
Rev. Liz Walker on Civil Rights, Faith and Breaking Racial and Gender Barriers
Walker talks about growing up with a front seat to the civil rights movement and her work as a news anchor and pastor.
This article is part of the series Listening to Diverse Voices, proudly presented by Gulf Coast Community Foundation.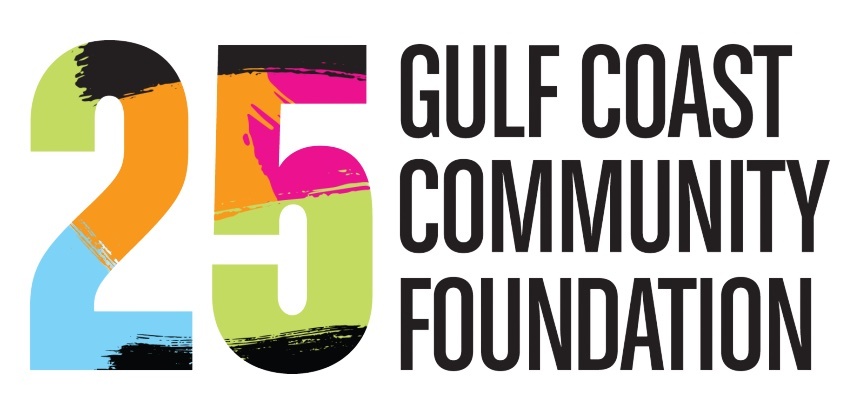 An ordained minister in the African Methodist Episcopal (AME) tradition, Rev. Liz Walker, 70, is the senior pastor at Boston's Roxbury Presbyterian Church, which has a rich 130-year history. However, she hasn't always been a pastor. Walker launched her career in 1974 as a television journalist, a career that took her around the globe and spanned more than three decades. She anchored weekend news at KMGH TV in Denver and a morning news show on KRON TV in San Francisco before making history at Boston's WBZ TV as the first Black weeknight news anchor.
After a trip to Sudan in 2001, Walker enrolled in Harvard Divinity School and, after graduating in 2005, broke barriers again as the first female pastor at Roxbury Presbyterian Church. She's also spent time building a girls' school in South Sudan, has led interfaith initiatives in the Middle East and Europe, and helped found the Jane Doe Safety Fund, a multimillion-dollar statewide anti-violence initiative that supports domestic abuse shelters and safe houses. She's a member of the core strategy team of the Greater Boston Interfaith Organization, and serves on boards including Boston Medical Center and Andover Newton Theological Seminary. Walker has also received honorary degrees from the University of Massachusetts Dartmouth and Boston College. She's also a member of Massachusetts Gov. Charlie Baker's advisory group for Covid-19 vaccine distribution and education in communities disproportionately impacted by the pandemic.
Walker, a mother of three and grandmother of two, planned to retire to Sarasota permanently just before the pandemic; she's owned a home here for the past three years.
Where were you born and raised?
"I was born and raised in Little Rock, Arkansas, during the 1950s. We lived one mile from Little Rock High School, which received national attention during the forced school desegregation in 1957. Through 6-year-old eyes, I was in awe of the young people who were courageous enough to do what had to be done. Due to the proximity of the school, and Little Rock being a small city, the community surrounding the school was a part of the struggle, whether its members were activists or not.
"I vividly remember looking out of my first-grade classroom window and seeing white kids throwing Molotov cocktails as my teacher evacuated the classroom. And I recall when the troops moved in from Jacksonville Air Force Base; it felt like we were a small country that was becoming occupied by another. Those recollections stick with you, and I have not been able to talk about them until this recent racial reckoning. All those memories are coming back to me.
"I enjoyed a relatively normal childhood and I'm sure that I have other memories, but my strongest are of the that time—the threat and the trauma. It was a moment of great change and great fear. I was exposed to all of it. It was a rough time to be Black."
Was there any one activist who stood out to you?
"Miss Daisy Bates, a leader of movement, was a friend of the family and based in Little Rock. This powerful Black woman went up against every barrier. She was an activist, publisher and journalist with a supportive husband who took a back seat to her lead. She was an early hero for me.
"My father was a congregational minister with the only progressively Protestant church in Arkansas. I have learned since my childhood that he was with the many Black male preachers on the conservative side of the movement who told Bates that they thought her tactics were too fast and too aggressive. He was hesitant; she was bold. I loved her assertiveness. There are always those who say it won't work, that it's scary, or even wrong. But when it comes to social justice, you must go with your gut even though it can be frightening. After Brown vs. Board of Education, change came at a rapid-fire rate. Who would have known that it would come in the explosive ways that it did?"
How do you reconcile the memories of your youth with what's happening today?
"The world was white and Black, white and colored, and white and n-words. It was a brutal time for those of us who lived through it. The social justice unrest in 2020 and 2021 have made me realize that it has been going on all my life.  There's a weariness that comes with the relentlessness of fighting what must be fought and the ongoing struggle. That part of me is sad that, as a country, we haven't worked out basic human rights. As a preacher, and on a global scale, I am aware that justice is a slow-developing state.
"I am saddened that we are still struggling. We take two steps forward and get knocked back five steps. Now, where I am heartened and uplifted is knowing that warriors show up when the battle begins. I bounce between those two emotions."
What was it like being in a high-profile position as Boston's first Black news anchor on WBZ TV? How were you received?
"I was hired for the Boston job over a weekend when I flew in from San Francisco. I knew I was good at my craft, but that job came with an added spotlight as the first Black person in the role. I was under a lot of scrutiny from [media] columnists; however, I fell in love with the city. It's the same way I feel about Sarasota. There was a pull. The city was something wonderful.
"I didn't know what a big deal my 'first' was for the city of Boston. It took time for me to get my head around what it meant, because that city had been torn apart. The city treated their own poorly, there were problems with racism, classism, and inequities. Frankly, they are just now addressing the wounds.
"In 2019, the Federal Reserve Bank of Boston released a report titled "The Color of Wealth in Boston," which revealed that the median wealth of white households was $247,500 and the median wealth of Dominicans and U.S. Blacks was close to zero. Boston is made up of the 'haves and have nots.' It took me years to learn the reality of this, because frankly, I was a 'have.' I made a six-figure salary. Boston was good to me. And I was naïve. I met celebrities, football players and notable Bostonians like Dr. Ken Edelin, who relocated to Sarasota with his wife Barbara before his death in 2013."
What inspired you to take a different life path and become a pastor?
"In 2001, I went to the Sudan with Bethel African Methodist Episcopal Church's co-pastors, Rev. Gloria White-Hammond, and her husband, Rev. Ray Hammond. It was the Hammonds' first trip to Sudan with a group of local ministers, at the invitation of Christian Solidarity, an international abolitionist movement based in Geneva, Switzerland. ​
"The group ​investigated allegations that Muslim Sudanese, who lived in the north country, had enslaved hundreds of thousands of Christian Sudanese from the south, ​forcing them to work on northern farms under abusive conditions. I accompanied the Hammonds to cover the story, an exciting career opportunity. It was a war zone in a country that no one cared about with a fight between the Arabs. In fact, that is where Osama Bin Laden was able to partially build Al Qaeda due to the country's lawlessness and chaos.
"Gloria was touched by the inhumanity and deprivation we witnessed—so much so that she decided to continue the work there and asked me to join her. Together, we made more than a dozen trips over the next several years, ultimately founding a grassroots women's organization called My Sister's Keeper, and building a kindergarten through eighth-grade girls' school that still operates today in the village of Akon, South Sudan.
"This reporting changed my life. That war zone is what made me think of going into the ministry, and Gloria encouraged it. At that point, I had been on the anchor desk since 1980. Even though it was a high-paying job, and my brother thought I had lost my mind, I knew there was more to do. This change of plans was not so far-fetched for me—I was raised in a church that was involved in social justice. And I had the opportunity to work with two exciting people, so I followed them.
"When I joined the Hammonds' church, I had already become restless and discontent with my job, my marriage—my life, really.  The Hammonds counseled me through my divorce and took me under their wings.
"Around the same time, they told me that I had been called by God. The idea of other people interpreting the direction of my life was surreal and intriguing. I had never met people who were so bold in their faith.  While I wasn't sure I was called, I decided to take Gloria's advice, and entered Harvard Divinity School at about the same time we began our work in Sudan.
"Divinity school led to ordination in the Methodist church.  One trip to Sudan led to another. We worked on getting the word out about the Darfuri genocide in West Sudan and created the film A Glory from the God. Our focus was girls' education and inter-tribal relationship-building among women. Considering the incredible experience I had traveling back and forth to Sudan over the years, the idea of being called made sense. I like to explain that, at the time, God called Gloria and Gloria called me. We worked in Sudan until 2011, when I was invited to take a temporary position in the pulpit at Roxbury Presbyterian Church."
Tell us about your work with Roxbury.
"In many ways, my work at Roxbury was, and is, even more challenging than my work in the Sudan. It's a tough neighborhood with horrible gang issues. I didn't know the extent of the violence in the community when I started. Nearly a third of the church membership has been lost to gun violence.
"In 2010, at least 12 young men were shot and killed on the streets around church. One of them was a promising young church member from Trinidad named Cory Johnson, who was murdered in a drive-by shooting. Roxbury has always been oriented toward social justice, so when I stepped into the pastor role, I wanted to help the community take back the streets, from gun prevention to anti-violence to trauma counseling. I didn't have the background for any of this, but I joined in the journey.
"From that, the Cory Johnson Program for Post Traumatic Healing (CJP) was born. Through it, we launched our Can We Talk events, which quickly grew to every Thursday night. During quarantine, it all went online. This non-religious, clinically supported program addresses the epidemic of post-traumatic stress. All are encouraged—even those reading this now, from anywhere—to join in and share painful, often unspeakable, experiences. Our promise is to sit with them without judgment.
"Since its inception in 2014, CJP has served more than 7,000 people and is in the process of replicating the Can We Talk community conversations in eight different locations around the country."
You've probably counseled many in your flock after the murders of Ahmaud Arbery, Breonna Taylor, George Floyd and countless others. How do you continue to do so, time and time again?
"The more murders that happen in the Black community, the harder it is to find words to console. That's when weariness comes. The deeply embedded wounds of Black people and the connection to those murders and how the system was developed to hold Blacks down and back—it continues to fail us.
"It's a struggle to say this to those who are deeply wounded; however, I console by letting them know that they are not alone and, ultimately, that justice will prevail—even though this happens to be a dangerous notion because a grieving parent wants to know, 'What does that have to do with my child being dead?' It's very difficult, but as people of faith, this is what we must cling to. The work for change, social justice and accountability are under way. And it's reason to hope that George Floyd's death, and the others' deaths, were not in vain."
What would you like your white friends or acquaintances to be doing right now?
"The most important thing is to gather your own information. One thing that wears on Black people is the question, 'What can I do?' You have to find a way to become educated and confront friends when necessary. Make sure your facts are straight.
"I often recommend books to my friends, such as Isabel Wilkerson's Caste. It's a sizeable book, but begin it and be awakened on white privilege. It all boils down to you, whoever you are. Just know that, in your world, there's something you can do."
Listening to Black Voices is a series created by Heather Dunhill.