Article
From the Editor: What's Going to Happen to Florida's Land and Water?
When it comes to preserving land and protecting water, it's the People of Florida vs. Tallahassee.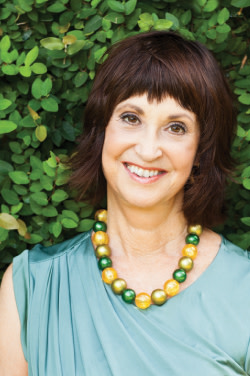 In November 2015, in what was celebrated as "the biggest victory for the Florida environment in history," 75 percent of voters approved Amendment 1. But after the Florida legislature met this spring, that victory started feeling remarkably like a defeat.
The amendment requires that a third of taxes collected on real estate transactions for the next 20 years be used to conserve land and improve water quality. After it passed, the Florida Senate asked for input on how Amendment 1 funds—some $750 million this year—should be used.
"Please do not find ways to avoid the purchase of conservation land, restoring the Everglades and protecting our natural springs. We want some of Florida's beauty to be here for future generations," wrote one of the more than 6,000 citizens who responded. Overwhelmingly, others echoed those sentiments. At a time when development has roared back, supporters cited the need not only to preserve natural lands and wildlife but also to address Florida's growing water woes. Many of the state's famous crystal-clear springs are now cloudy and choked with algae; the Everglades continues to decline; and the state does not adequately treat or even monitor growing pollution in our rivers, lakes and bays.
Many had hoped the funds could help purchase critical lands south of Lake Okeechobee owned by U.S. Sugar. When the lake, which is confined by dikes, gets too full, the water, laden with fertilizer, animal and human waste—"a chocolate mess," it's been called—is released to the Caloosahatchee and St. Lucie rivers. The releases have sparked miles-long, foul-smelling algae blooms on both coasts that have coincided with hundreds of manatee, dolphin and pelican deaths and are threatening real estate values and tourism. U.S. Sugar's land could provide a better place to store and filter the runoff.
In 2010, with great fanfare and image-boosting photo ops, U.S. Sugar agreed to sell the land to the state, which has an option that expires this October. But now U.S. Sugar wants to build 18,000 homes and 25 million square feet of retail and commercial space there instead, and it's ferociously lobbied state lawmakers—spending more than half a million dollars in campaign contributions—to block the purchase.
At the end of the legislative session, lawmakers not only opposed buying the U.S. Sugar land; they proposed spending no more than $17 million to buy any of the lands on Amendment 1's Florida Forever list—a sliver of the $300 million supporters had expected to be spent on land this year.  They also proposed using more than $200 million of Amendment 1 money to pay agency and regulatory costs they had formerly funded.
"It's flabbergasting," says Victoria Tschinkel, a former Florida environmental secretary. "But from the lottery to the class-size amendment, the legislature has a history of ignoring what voters want. And this legislature is completely hostile to land acquisition for environmental purposes. They don't believe in it and they don't want to do it." 
It's especially maddening, Tschinkel adds, because if Gov. Rick Scott had not slashed funding and the taxing authority of the water management districts back in 2011, the U.S. Sugar land could have already been purchased, and many other water problems would also be on their way to being solved. Florida's water supply and waterways were put at risk, she says, "for a tax cut equivalent to a pizza or two for every family."
And Amendment 1 isn't the only environmental initiative our legislature blocked. They also hammered the final nail into the coffin of the Development of Regional Impact process, which required state review for large-scale projects, and they proposed allowing cattle farming, timbering and other money-making ventures in state parks.
As retired New College environmental professor Jono Miller discovered when a document was leaked to him in April, the state's Department of Environmental Protection—a title that more and more seems like a misnomer—was planning to start by leasing about one-sixth of our own Myakka State Park to cattle ranchers. 
That's not the first time officials have insisted on state parks "paying their way." As Craig Pittman reported in his award-winning "Park Patrol" in our April issue last year, when the DEP proposed developing golf courses, hotels and RV campgrounds in state parks, public outrage forced a quick retreat. Once the media picked up on the new plan, a similar outcry ensued—including a flurry of comments on our Facebook page. "One of the ways I make myself OK with taxation is our parks," wrote Matt Ingraham of Sarasota. 
In a Gainesville Sun op-ed, three former park directors declared, "There is no more justification to make state parks pay for themselves than to do the same with public roads, schools or health facilities." And in a piece in the Tampa Bay Times, reporter Pittman quoted what Florida's first state park director, Lewis Scoggin, said in 1941: "They [state parks] have been designed to give something to the people of Florida and our guests that money cannot buy."
Florida, which had won national accolades for its DRI process, has a park system that's been named the best in the U.S. and has overwhelmingly voted to invest in environmental protection, now seems propelled by its leaders "into a race to the bottom," says Miller. 
I don't believe in heaven or hell, but lately I've been taking bitter consolation in imagining some of those leaders—pious, churchgoing folks by and large—lined up at the Pearly Gates and making their case.
"I let thousands of poor Floridians suffer and even die because I hated our country's president too much to allow them to get medical care that the state's taxpayers had already paid for," says one. "I spent much of my time serving the voters by making sure transgendered people couldn't use certain bathrooms," says another. "I tried to make sure that fracking companies wouldn't have to tell the public which poisonous chemicals they were injecting into the ground," says someone else.
It's hard to imagine that any of those boasts would convince St. Peter to swing open the gates and say, "Come on in!" But sometimes I wonder if our officials' environmental transgressions might not be the greatest sins of all. To take a cold, cosmic view, decisions that hurt or even destroy individual people won't wipe out the human race. But once you chop down a forest, ruin a river, or poison an aquifer, it's gone—forever. We live in one of the most exquisitely beautiful—and frighteningly fragile—places on earth. Florida's people know this. Why don't more of our elected officials?