Article
A Day in the Life of ABC7's Stephanie Roberts
We spend one day with Stephanie Roberts, ABC7 morning news co-anchor and co-host of Suncoast View.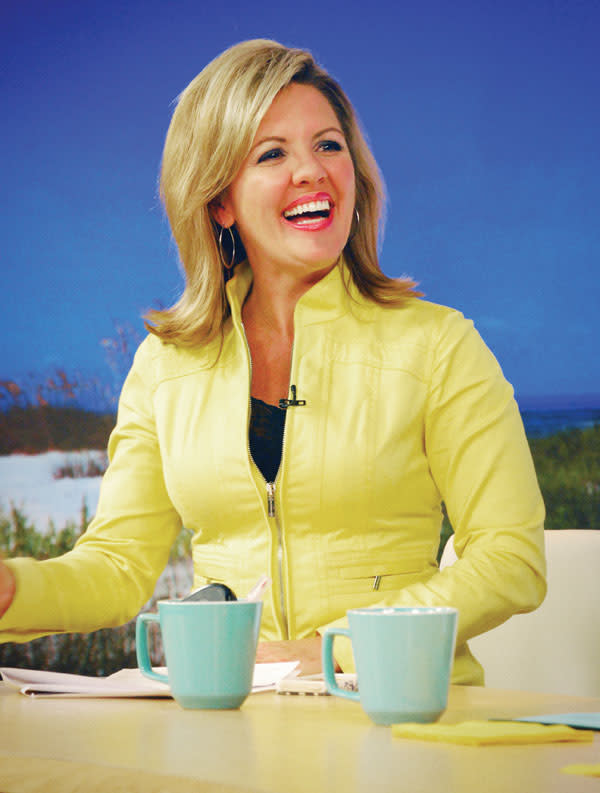 "I have a lot of energy," says ABC7's Stephanie Roberts. Well, yeah. The bright and cheery Roberts, a 20-year TV veteran who occasionally appears on ABC's Good Morning America, races through days that would exhaust an Olympic marathoner.
Up at 3:30 a.m., she drives 55 miles south to co-anchor the morning news, then at 10 a.m. tapes the new Suncoast View, which she hosts and helps produce. Often, she then heads to St. Petersburg to guest host for HSN. After that, she's ready for the busiest time of her day: her life with her fiancé, Mike, and their five children at home, where she cooks dinner, supervises homework, and attends nonstop sports practices and games (the five kids play on seven different teams). Roberts, 42, embraces it all. "In TV, you get addicted to the lifestyle and pace," she says.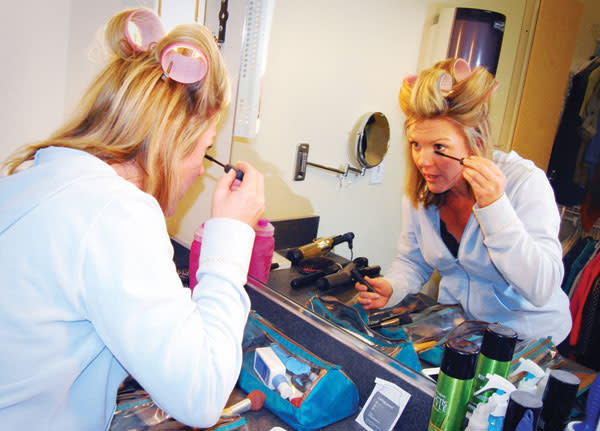 5:16 a.m. "I'm at the station, doing my make-up. After my alarm goes off at 3:30, I set my hair in Velcro rollers, grab coffee and protein bars, get in the car and start scanning satellite news. I love my drive—it's dark and quiet and there's no traffic."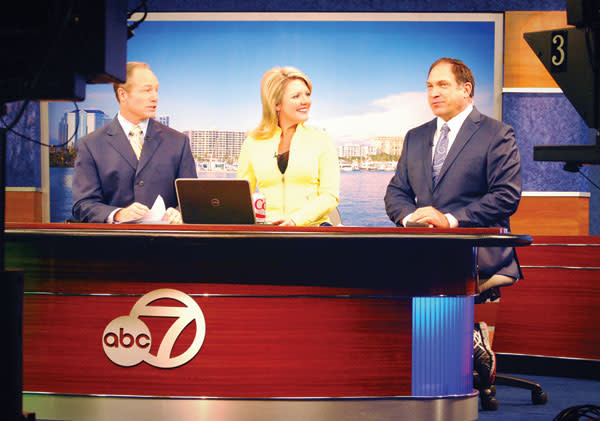 6 a.m. "Good morning, Suncoast! I love [co-anchors] Don Brennan and John Scalzi—they're so much fun. It takes a certain kind of person to do this—you have to like your job at that hour of the morning."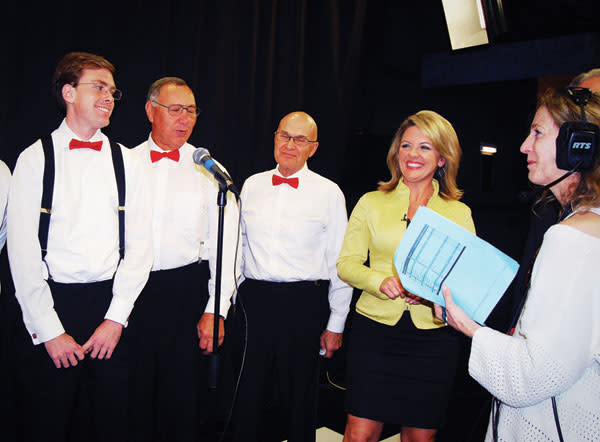 9:53 a.m. "[Suncoast View] producer Lisa Bernstein and I are preparing to tape with these guys from Chorus of the Keys. Every bit of this show is different every single day—it takes so much preparation and reading—you have to start from a baseline of knowledge."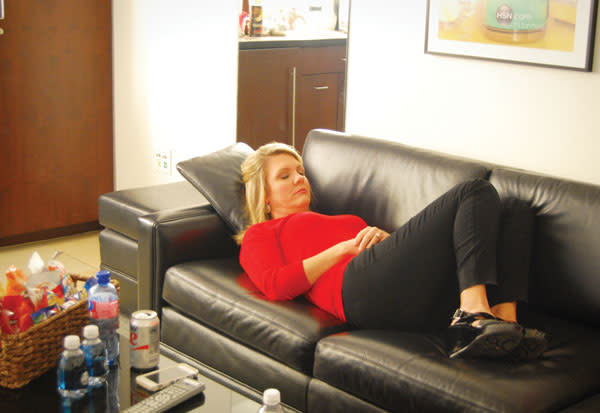 1:28 p.m. "I'm grabbing a nap before my show at HSN, where I've been a guest host in the culinary department for eight years. I'm chronically tired—it usually takes me about 90 seconds to fall asleep."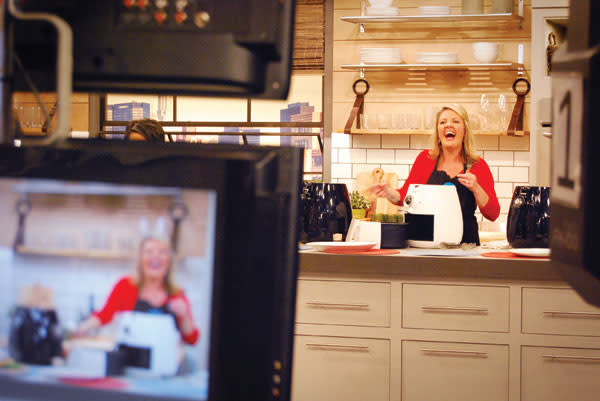 2:40 p.m. "I'm promoting the Phillips Air Fryer. HSN is 100 percent ad lib and live demos—it takes a whole other level of energy and engagement. I've always been able to connect with a camera. I can look at the camera and feel like I'm talking to you at home."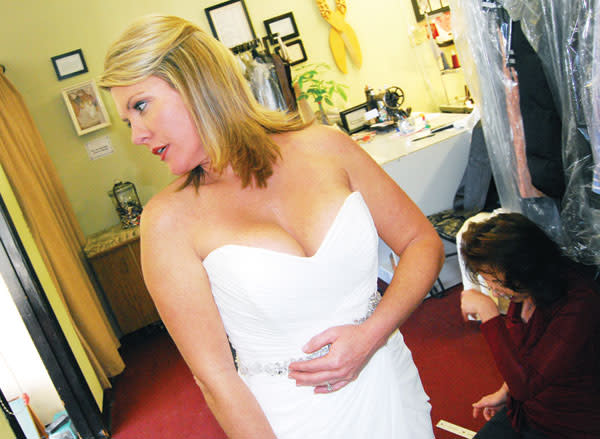 4:02 p.m. "In downtown Tampa for a fitting of my wedding dress. Mike and I are getting married on the beach on Anna Maria on April 18. I purchased my dress from Brides against Breast Cancer. Making an investment in that cause meant so much to me."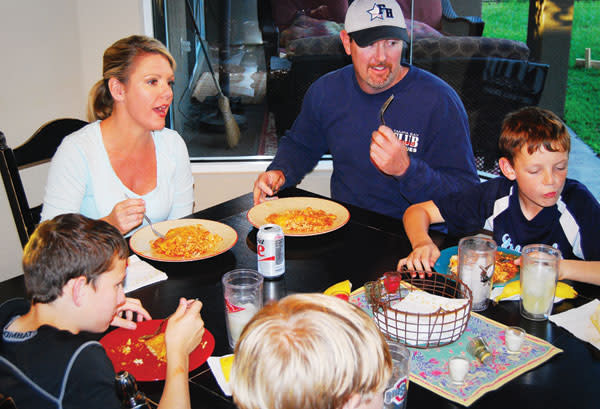 5:20 p.m. "I made enchiladas the night before and Mike heated them up. I do most of the cooking and he does grocery shopping and clean-up. It's so important to me to be home in the afternoons and evenings with my kids. They won't be here forever."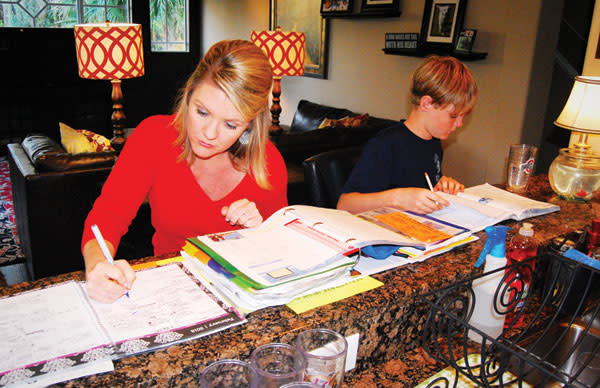 6:34 p.m. "Before we leave for soccer practice, I'm merging all our schedules—I will not give up my paper calendar and carry a chronological paper list every day. Ryan, 11, is doing his homework. I'm very into grades and homework."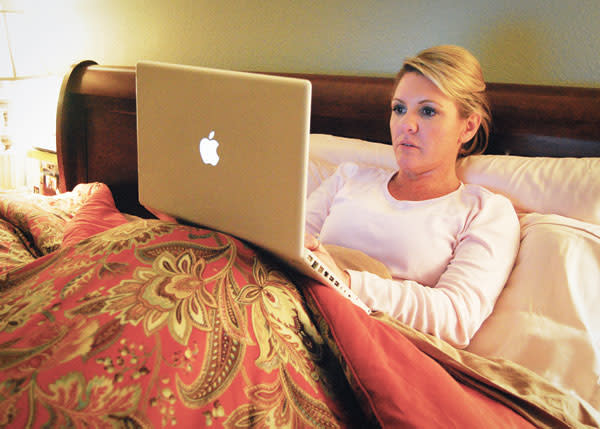 10:11 p.m. "One last check of emails—I try to have a pretty good idea of what's going on. I don't like surprises."