Article
Czecho-Slovakian Band Played Significant Role
John Ringling himself hired the band.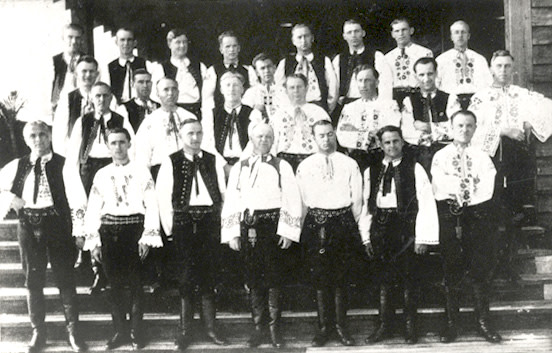 On opening day, February 7, 1926, the Czecho-Slovakian National Band played for the crowds that crossed the new causeway to view the John Ringling Estates on St. Armands Key. Daily performances from 10 a.m. to 12:30 p.m. and 2-5 p.m. entertained  those whom John Ringling hoped would purchase lots and homes in his development on the keys.
The Czecho-Slovakian Band became a familiar participant in promotional activities during the Sarasota tourist season. Brought to Sarasota by John Ringling, the band gave concerts at band shells on Harding Circle and on Gulf Stream Avenue south of Main Street. The band later appeared at the Lido Pavilion, which was built by Ringling, Owen Burns and Samuel Gumpertz in the summer of 1926 on Lido Key.
Soon after the band's late 1925 arrival in Sarasota, the Sarasota Herald published an interview with the group's manager, Otokar Bartik, who was also ballet master of New York's Metropolitan Opera. He provided a history of the band and its move to Sarasota. The band members had been recruited from throughout Czechoslovakia and played in various European cities before coming to the United States. Immigration officials held them at Ellis Island in New York until Bartik guaranteed performance engagements, thus ensuring that the band members would not become public charges. John Ringling heard them perform in New York, asked Bartik to cancel his planned tour, and hired the band to entertain in Sarasota during the winter season.
During the winter seasons from 1926 to 1931 the band played almost daily for the public. Members later remembered marching down Main Street from Orange Avenue to Five Points, where they would circle the flagpole and play several numbers. They then would parade down lower Main Street for an afternoon concert. WJBB, Sarasota's first radio station, broadcast the band's evening concerts from the Lido Pavilion during the 1928 and 1929 broadcast seasons.
Frequently the Czecho-Slovakian National Band performed at special events in the area. In 1926 the band was added to the program for Sunday evening community worship services at the Mira Mar Auditorium. When an All-Florida Chatauqua was conducted in Arcadia in the winter of 1929, the band participated in the opening program at the 4,620-seat amphitheater. The following year the band won a trophy for the best musical organization to march in Tampa's Gasparilla Parade.
After seven seasons in Sarasota, the band dispersed in the face of the Depression. A few members stayed in the Sarasota area, worked for the circus or, later, the museum and played in the Florida West Coast Symphony Orchestra (now the Sarasota Orchestra) after it was formed. Although it played a major role in Sarasota for only a limited time, the Czecho-Slovakian National Band was a significant contributor to the arts culture of its adopted community.
Special thanks to Ann A. Shank, former Sarasota County Historian, for her research and time devoted to writing this article. Provided by Sarasota History Alive. "Where History Happens Everyday!" www.sarasotahistoryalive.com