Article
Manatees Gather at Three Sisters Springs
One hour north of Tampa, Crystal River is the world's largest winter refuge for Florida manatees - and also where you can visit the "crown jewel" of all - Three Sisters Springs, a place to see and swim with manatees.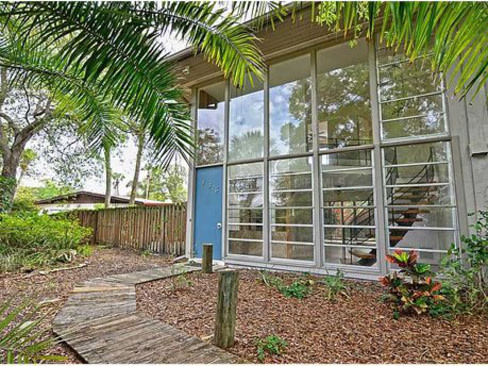 It's a crisp cool early morning along Florida's Gulf Coast. I've stopped at the Crystal River Kayak Company in Citrus County. As I wait outside the building a young man unlocks an aluminum sliding door and pulls it open revealing a rainbow display of colored kayaks. This is where I will begin my adventure, a journey to Three Sisters Springs, one of the most popular locations to view Florida manatees. During the winter, manatees gather here seeking temperate water near Florida's fresh water springs. As we walk a short distance to the adjacent canal, the young man turns with a smile, and says "you're in for a real treat."
He wasn't kidding.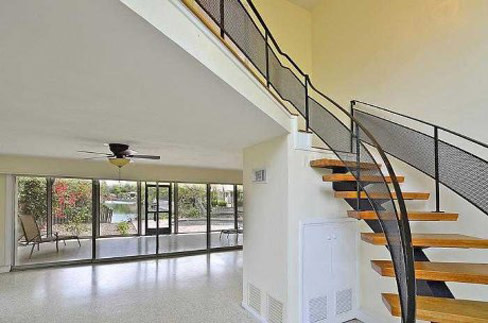 North of Tampa and west of Orlando, Citrus County is known for its waterways, especially the abundance of freshwater springs. Three Sisters is part of the Crystal River system that originates in Kings Bay, a first magnitude spring flowing into the Gulf of Mexico. The area is the world's largest natural winter refuge for West Indian manatees. This is also one of the few locations in Florida where swimming with manatees is allowed.
Florida's gentle giant, also known as the "sea cow," can be spotted in large groups during winter and early spring. When water temperatures dip below 68 degrees manatees gravitate towards warmer waters. They congregate around bubbly springs where 72-degree fresh water provides an ideal respite for the warm-blooded mammals. The added benefit is that people can easily observe them in crystal clear water.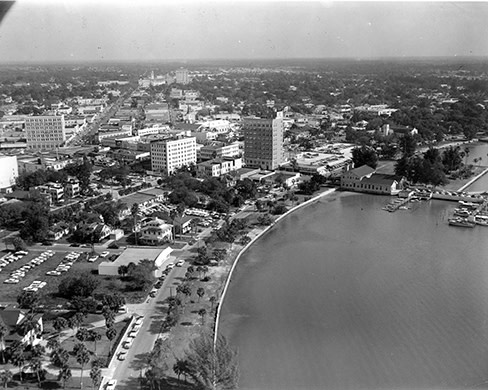 Three Sisters Springs Manatee Gathering (courtesy, VisitCitrus.com)
Grayish brown in color, up to 10 feet in length, and weighing an average of 1,000 pounds, the manatee is related to the elephant, as evidenced by their thick, leathery wrinkled skin. Propelled by huge powerful tails they lumber along through Florida's waterways, grazing on aquatic vegetation. Each day manatees consume 10-15% of their body weight.
As the name implies, Crystal River's Three Sisters Springs is a collection of three spring vents feeding into Kings Bay. Many consider this to be one of Florida's most visually stunning springs with its translucent blue hues casting an almost surreal magic upon those who behold it. It may feel other-worldly, but the area is actually more like a secluded swimming hole, and not far from a neighborhood of residential waterfront homes. It is the only spring of the Crystal River system that is accessible by land. A boardwalk with viewing platforms gives visitors an opportunity to see the beautiful creatures without going by boat.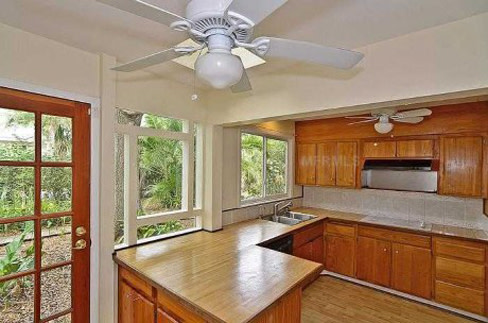 Florida Manatee (Photo courtesy, Tracy Colson)
If you want to get closer, or view underwater, local outfitters will transport visitors by boat to just outside the enclosed spring area where you can swim, snorkel (or kayak) to the roped-off area or into the tree lined setting for a closer view.
To enjoy this authentic Florida experience yourself there are several options. One is to contact River Ventures Manatee Tours. Daily tours will take you by bus to the Three Sisters Wildlife Refuge. From there you can walk the boardwalk surrounding the springs. If you prefer to go by boat, River Adventures will reserve a spot on the boat and you can either view from the vessel or get in the water and swim near the manatees. The other option is to bring your own or rent a kayak at Crystal River Kayak Company for the short paddle to the Three Sisters.
This is an unforgettable adventure – one that will stay with you for a long time. And nothing can be more authentic than to spend time in nature, visiting one of Florida's "crown jewels" while viewing Florida's most lovable wildlife.
For more information on visiting Three Sisters Springs, go to www.VisitCitrus.com
Florida native Robin Draper is a columnist, author and owner of the award-winning website, AuthenticFlorida.com, a travel and lifestyle blog devoted to the simple pleasures of Florida living. Robin has a free weekly enewsletter where she shares travel and living ideas; sign up on Authentic Florida. She is a member of the Society of American Travel Writers and the Florida Outdoor Writers Association.