Article
Dining and Restaurant News from Chef Judi Gallagher
A new farmer's market, Curry Station's murg mussalam and steak news.

Fresh & Local
Farmers' markets are in full sail. In addition to the bigger-than-ever Phillippi Farmhouse Market on Wednesdays, the Siesta Village market Sunday mornings, and downtown's venerable Saturday Farmer's Market, there's a new downtown Midweek Market on Wednesdays at Five Points Park, with some 40 vendors offering produce, baked goods and more.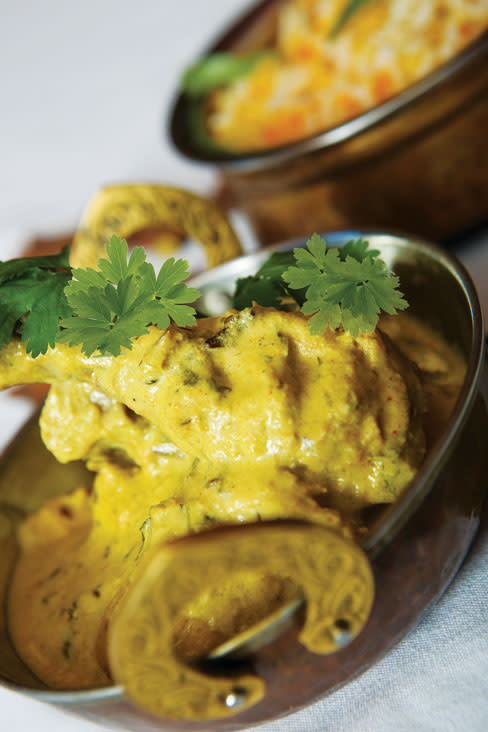 Hot Dish: Curry Station's Murg Mussalam
For those who want to move past a chicken curry but are leery of something too spicy, Curry Station does a royal rendition of this traditional emperor's dish. A tender whole chicken is marinated with curry, cumin, turmeric and coriander, rubbed with yogurt and ghee (clarified butter) and cooked in a rich tomato and onion gravy. It comes with flavorful sides of saffron lemon rice and naan bread. (Buffet served at lunch, full menu for dinner.)
Curry Station, 1303 N. Washington Blvd., Sarasota, (941) 312-6264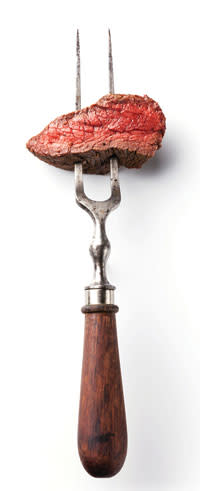 Trending
New cuts of steak are on the cutting block, including tender flatiron steak, which chefs savor for their own meals. Well-marbled Denver-cut steaks are an alternative to rib eyes, and cap steaks appeal to prime rib lovers.
Click here to read Chef Judi's Foodie's Notebook blog. >>
This article appears in the January 2015 issue of Sarasota Magazine. Click here to subscribe. >>