Article
2014 Vacation Guide: Attractions
Your guide to Sarasota attractions.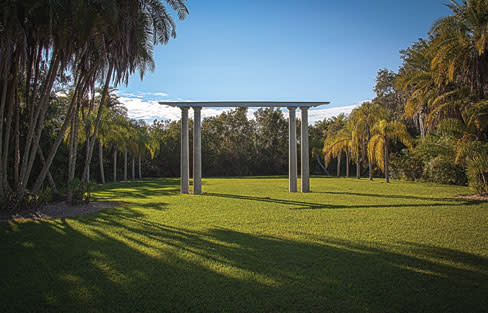 Note: Check each attraction's website for admission fees, hours of operation, and even the occasional discount coupon.
BRADENTON
De Soto National Memorial, 8300 De Soto Memorial Highway, Bradenton. (941) 792-0458. The site near the mouth of the Manatee River where Spanish explorer Hernando de Soto set foot on "La Florida" in 1539 is now a peaceful, 25-acre riverfront park, with "living history" re-enactments staged during the winter and spring. nps.gov/deso
South Florida Museum/Bishop Planetarium/Parker Manatee Aquarium, 201 10th St. W., Bradenton. (941) 746-4131. Meet 66-year-old Snooty the manatee at this little gem of a museum; also stargaze at Bishop Planetarium and enjoy exhibits about the region's history and native peoples. southfloridamuseum.org
ELLENTON
Gamble Plantation and Mansion, 3708 Patten Ave., Ellenton. (941) 723-4536. South Florida's only surviving plantation, this once extensive sugar plantation is believed to be where Confederate Secretary of State Judah P. Benjamin hid until he could escape to England after the fall of the Confederacy. Guided tours are offered Thursday through Monday. floridastateparks.org/gambleplantation
OSPREY
Historic Spanish Point, 337 N. Tamiami Trail, Osprey. (941) 966-5214. A 30-acre bayfront enclave once home to Chicago socialite Mrs. Bertha Palmer, Historic Spanish Point features a prehistoric shell midden, pioneer-era buildings, miles of walking paths flanked by native plants, and Mrs. Palmer's own extensive gardens. historicspanishpoint.org
Oscar Scherer State Park, 1843 S. Tamiami Trail, Osprey. (941) 483-5956. Noted by bird-watchers for its many threatened (but famously friendly) scrub jays, the park has 15 miles of hiking and bicycling trails, plus kayaking and canoeing on calm South Creek, fishing and swimming in Lake Osprey, and picnic and camp sites. floridastateparks.org/oscarscherer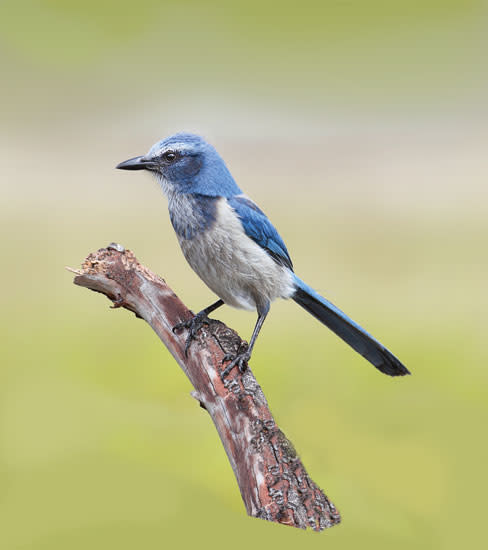 For the Birds
Birders' best bet for spying the rare Florida scrub jay is at Oscar Scherer State Park, where scrubby flatwoods make an ideal habitat for the threatened bird. Park volunteers conduct scrub-jay walks on Sunday mornings.
SARASOTA
Ringling Museum of Art/Cà d'Zan Mansion/Ringling Circus Museum/Historic Asolo Theater, 5401 Bay Shore Road, Sarasota. (941) 359-5700. On its 66 acres of lushly landscaped bayfront grounds are several museums. The Museum of Art, best known for its Baroque paintings, especially those by Peter Paul Rubens, hosts a variety of visiting exhibitions annually. Sarasota's circus heritage is honored in the Tibbals Learning Center, which houses the world's biggest miniature circus—amazing in its detail. John and Mable Ringling's bayfront Venetian mansion, the Cà d'Zan, is a tribute to their lavish social lifestyle. The Historic Asolo Theater, a restored, 18th-century Italian jewel box, hosts performances and movie screenings.  Mable Ringling's 100-year-old rose garden is a destination in itself. Two good restaurants, too: the chic, Italian-themed Treviso and the casual Banyan Café. The complex also boasts a James Turrell Skyspace, Joseph's Coat. Admission is half-price from 5 to 8 p.m. Thursdays; and free altogether to the art museum on Mondays. ringling.org
Big Cat Habitat and Gulf Coast Sanctuary, 7101 Palmer Blvd., Sarasota. (941) 371-6377. An eighth-generation animal trainer, Kay Rosaire began rescuing neglected and abused big cats in 1987. Today, Big Cat Habitat is home to dozens of lions and tigers—not to mention bears, birds, a chimpanzee and more. See the animals up close during regular educational demonstrations and private tours. bigcathabitat.org
Crowley Museum and Nature Center, 16405 Myakka Road, Sarasota. (941) 322-1000. Set on 191 acres of Old Florida pine forest and Myakka River marsh in pastoral east Sarasota County, Crowley is home to several 19th-century structures as well as everyday pioneer tools and furnishings from the Old Miakka General Store. A half-mile boardwalk with two-story observation tower is a birders' paradise. Open Thursdays-Sundays. crowleyfl.org
Marie Selby Botanical Gardens, 811 S. Palm Ave., Sarasota. (941) 366-5731. This internationally renowned, 9.5-acre bayfront property hosts one of the world's best collections of rare orchids and is home to some 20,000 plants—many collected by Selby's own scientists during international research trips. Tour the Tropical Conservatory and grounds, seeing banyan, bamboo and mangrove collections, as well as a butterfly garden. The new Children's Rainforest Garden is a hit with children of all ages. selby.org
Mote Aquarium, 1600 Ken Thompson Parkway, Sarasota. (941) 388-4441. Experience more than 100 species of live marine animals, including sharks, dolphins, sea turtles, manatees, seahorses and more. This is not a Sea World-type attraction but a working lab with exhibits aimed at increasing understanding of marine life. Enjoy hands-on activities, like the popular stingray touch tank, and peek into the labs to glimpse the important research that takes place at Mote Marine Laboratory. mote.org
Myakka River State Park, nine miles east of I-75, 13208 S.R. 72. (941) 361-6511. At 38,000 acres, Florida's largest state park. Hike 39 miles of trails, canoe or kayak on the Myakka River, bike, fish, take an air boat tour, ride a horse on a wilderness trail and much more. And yes, you will see alligators—and you could spot deer, wild hogs, even an occasional bobcat. The Canopy Walk high up in the trees is a must-do. Plus, the park offers the best lodging deal in town: $70 for a group of up to six to stay in a rustic but comfy cabin. floridastateparks.org/myakkariver
Sarasota Classic Car Museum, 5500 N. Tamiami Trail, Sarasota. (941) 355-6228. The second oldest continuously operating antique car museum in America, open since 1953, features more than 100 automobiles, including Ferraris, DeLoreans and even John Lennon's Bentley. There's an antique game arcade and a camera exhibit, too. sarasotacarmuseum.org
Sarasota Jungle Gardens, 3701 Bay Shore Road, Sarasota. (941) 355-5305. One of the last of the great Old Florida tourist attractions, Jungle Gardens is a 10-acre oasis of low-key charm and natural beauty that opened in 1940. Wander the tropical gardens, enjoy the bird and reptile shows, and hand-feed the big pink flamingos. sarasotajunglegardens.com
VENICE
Warm Mineral Springs, 12200 San Servando Ave., North Port. (941) 426-1692. This South County attraction, which some claim is the original Fountain of Youth, is home to mineralized waters that are believed to ease all kinds of ailments. People come from all over the world to bathe in the springs' legendary healing waters. warmmineral.com
FESTIVAL CITY
Lace up your walking shoes and get ready—a huge variety of street parties, art fairs and outdoor concerts fills our area in-season. Here are some of our favorites.
Bradenton Blues Festival. The third annual outdoor concert takes place Dec. 6, 2014, along Bradenton's beautiful Riverwalk with performances by Marcia Ball, Jimmy Thackery & The Drivers, Little Ed & The Blues Imperials and more. bradentonbluesfestival.org
Cine-World Film Festival. Catch the newest foreign and independent films at this popular movie fest before they reach your local cinema. It's held each November at the Sarasota Film Society's Burns Court Cinema, with showings also at Lakewood Ranch cinemas. (941) 955-3456, filmsociety.org
La Musica International Chamber Music Festival. La Musica brings outstanding chamber musicians from Europe and the Americas together to perform chamber works at the historic Sarasota Opera House, April 6-15, 2015. (941) 366-8450 ext. 3, lamusicafestival.org
Ringling International Arts Festival. Contemporary dancers, musicians and theater companies from around the world perform on the grounds of the Ringling Museum each October, making RIAF an exciting kickoff to the cultural season. ringlingartsfestival.org
Sarasota Chalk Festival. This popular November festival has moved to Venice, where chalk artists will transform Nokomis Avenue and the Venice municipal airport grounds to make pavement art that draws crowds; plus special events. chalkfestival.org
Sarasota Film Festival. Sarasota welcomes filmmakers and their fans to a 10-day celebration of movies, with screenings at downtown's Hollywood 20, plus glam parties, special talks with actors and directors, and more. April 10-19, 2015; (941) 364-9514, sarasotafilmfestival.com
Sarasota Jazz Festival. The 35rd annual festival takes place March 1-7, 2015, with performances at a variety of venues, including the Players Theatre. (941) 366-1552, jazzclubsarasota.org
Sarasota Music Festival. This venerable teaching festival, now in its 51st season, brings the best young student musicians and faculty to Sarasota in June for intensive training and public concerts. (941) 953-3434, sarasotaorchestra.org
Sharks Tooth Festival. Venice is acclaimed as the shark's tooth capital of the world, and this celebration of all things shark-related (and music, art and food related, too) returns to the Venice Airport festival grounds April 10-12, 2015. sharkstoothfest.com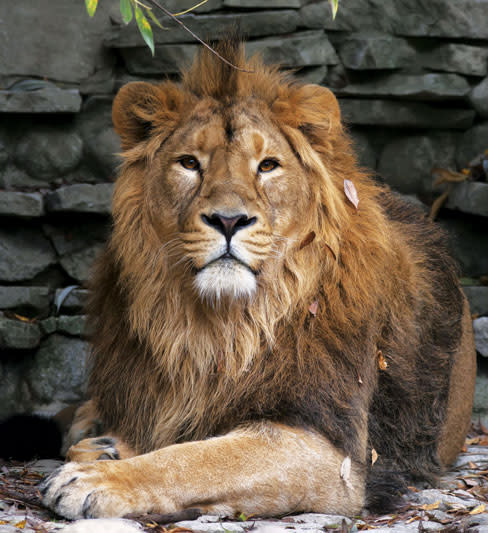 Lions and Tigers and...
Get up close and personal with dozens of big cats—Siberian and royal Bengal tigers, African lions—as well as bears and other rescued performing animals at the Big Cat Habitat and Gulf Coast Sanctuary. Check bigcathabitat.org for info on open days and showtimes.