Article
The 2014 Platinum 100: Your Guide to Sarasota's Top Luxury Retailers
Your guide to the region's finest luxury retailers.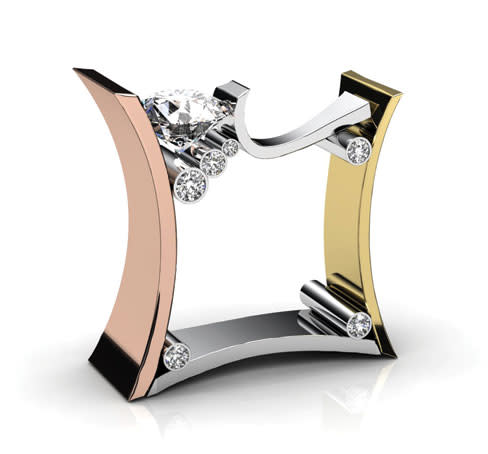 Every year, our editors compile this guide to the region's top 100 luxury retailers, and every year it becomes more difficult to narrow the ever-expanding options for the sophisticated shopper. With the state and local economy in full recovery, and Sarasota becoming one of the nation's top destinations for affluent retiring baby boomers, new retailers are opening and established stores are expanding their top-of-the-line brands and offerings. In the last few years, we have become a luxury shopping destination that rivals any jet-setting coastal resort.
Our final list includes the very best of stores specializing in antiques, apparel, home décor and much more. Each store was evaluated not only for its product line but for service and ambiance as well. And in addition to our Platinum 100, we've included a guide to top automobile and boat dealers and to the region's best art galleries. You'll find everything you need to live the legendary Sarasota lifestyle here, and we hope you'll use the 2014-2015 Platinum 100 as a year-round resource connecting you to the exceptional shopping experiences our region offers.
Fashion
Addison Craig is like a dreamy accessories closet with a team of stylists with flawless sensibility. Whether you love a classic piece or of-the-moment trend, you'll find a must-have from fashion-forward jewelry to luxe handbags to can't-live-without-them shoes, all with highly recognizable brands. 28 S. Boulevard of Presidents, St. Armands Circle, (941) 388-3400.
Whether you want a curve-hugging one-piece or sexy poolside bikini, you'll find the hottest designer names to hit the sand here, from Beach House to Profile Blush to Michael Kors. Tap the staff to assist with enhancing or camouflaging, and remember a cover-up is always a chic idea. 331 John Ringling Blvd., St. Armands Circle, (941) 388-1205; 5131 Ocean Blvd., Siesta Key, (941) 346-0702.
Enter the world of Bohemian Bliss, a lifestyle and fashion destination in a loft-like shopping environment. Within the four walls are continually refreshed finds for the woman who loves to travel and discover an up-and-coming designer like Bless'ed are the Meek, Spell and Ebony Eve. She'll also find Johnny Was, Samantha Wills Jewelry, Bella Luxx and Mother. 1544 Main St., (941) 312-6983.
Discover an entire men and women's collection at this classic clothier institution. Brooks Brothers is known for its proprietary sense of style and timeless silhouettes for the professional. For the new generation, they've created the Red Fleece Collection, a tweak on the long-standing Brooks Brothers tradition with fresh prints, cut and color. 1500 Main St., (941) 954-7545.
While enjoying your stroll in downtown Venice, you'll happen upon this inviting loft-like shop with a well-rounded coastal collection of resort wear for men and women to suit your plans from swanky poolside to ritzy resort to country club chic. For vacationers, it's the ideal shop if you've underpacked or are looking for the perfect take-home Florida gift. 243 W. Venice Ave., Venice, (941) 485-2329.
Like an in-the-know consignment boutique tip? DWB is one on the radar of the city's fashion elite. Gently worn goods and fashions are donated or consigned to this luxurious shop and sell at 50 percent to 75 percent off original prices. You'll never shop the same rack twice with its constantly rotating stock. Proceeds go to local charities. 1226 N. Tamiami Trail, (941) 366-5293.
Dream Weaver & Planet for Dream Weaver
Creative fashionistas with discerning taste have come to depend on owner Joan McKeon's keen eye for unparalleled collections of artisan-crafted fashions. She curates selections of art-to-wear in the form of floor-length gowns, day dresses, hand-painted scarves, handbags and jewelry. An adjoining sister store, Planet for Dream Weaver, attracts the style savvy with a yen for casual-chic clothes. 364 St. Armands Circle, (941) 388-1974.
Clean lines, simple shapes and sensual fabrics are the foundation of the design ethos of the woman and the brand that is Eileen Fisher. Comfortable, functional and versatile separates, beautiful alone or layered, are created with the real woman's lifestyle in mind coupled with the timeless culture of great design. 1501 Main St., (941) 365-2435.
Evelyn & Arthur was created with the Florida lifestyle in mind. It's an intimate boutique with a mix of resort and casual clothing for the woman who likes to coordinate her look with mix-and-match pieces designed for comfort and wearability. Whether seeking fun and flirty or casually classic, today's woman will find casual to dressy sweater sets, sportswear, gifts and accessories. 1480 Main St., (941) 365-2210.
Foxy Lady is for the fashionista who loves racks of style at her fingertips with a personal shopper on hand, just in case. There's certainly no shortage of hot and on-trend options in any one of its three locations, with name brands like Joseph Ribkoff, Nicole Miller, Dolce Vita and Joe's Jeans. 481 John Ringling Blvd., St. Armands Circle, (941) 388-5239; 14 S. Boulevard of Presidents, St. Armands Circle, (941) 706-4666; 209 Beach Road, Siesta Key, (941) 349-6644.
With more than 1,000 square feet of contemporary shopping space, this modern Main Street salon, spa and boutique has gained serious attention for its unique product mix and shopping experience. Peruse the racks of what-a-girl-wants from dresses and jewelry to denim and tees and a few other special things in between. 1819 Main St., Suite 118, (941) 906-7709.
INfluence Women/INfluence Men
No need for a trip to SoHo for the latest in all-things-fabulous; these side-by-side boutiques for men and women are well stocked by co-creators Liz and Sam Murray, who have their fingers unerringly on the pulse of every chic style file. Locals depend on their edits from lines like Jennifer Zeuner, Lauren Moshi, Haute Hippie, Kain and Wildfox. INfluence Women, 474 John Ringling Blvd., INfluence Men, 478 John Ringling Blvd., St. Armands Circle, (941) 343-2315.
If you prefer quality eyewear that stands out from the crowd, you'll love knowing about the Burns Court gem that is IOPTICS. Razor-sharp style from the quirky chic to urban edgy to modern takes on the classics; shop eyewear from Belgium like THEO, France with Alain Mikli; Denmark with Lindberg; the United States with Chrome Hearts and Oliver Peoples, and London Thom Browne. 446 Burns Court, (941) 955-5133.
A Main Street boutique with the latest fashion trends for the stylish guy and girl. It's the place to go for premium denim, fabulous dresses and Hollywood-style fashion and accessories. He can shop for what's hot like Stonerose, Maceoo and the ultra-hip Moods of Norway; the fashionable femme will find faves like SKY, Ronen & Chen and Boulee. 1464 Main St., (941) 554-8335.
Browse colorfully reimagined Ivy League classics based on well-bred design for the young, modern prepster with a quirky spirit to the traditional coastal dweller who loves a monogram. Every choice from this American lifestyle brand will make an exuberant sartorial statement of splashy Palm Beach charm. 1503 Main St., (941) 706-3587.
Proprietor Lee Anne Sworis known for her contemporary, colorful aesthetic that suits everyone from the casual sophisticate to black-tie doyenne to petite fashionista. All the styles are infused with a carefree glamour perfect for Sarasota. Look for collections such as Trina Turk, Alice & Trixie, Aristabrat, Little Ella and Hard Tail while waiting for your salon or spa service at L.Spa, just next door. 556 S. Pineapple Ave., (941) 906-1350.
La Mariée Haute Couture Bridal
A bridal boutique with an impeccably curated collection of couture bridal gowns, veils, lingerie, shoes, hats and modern jewels and vintage gems. Design your dream gown with the talented consultants, while the mother of the bride and/groom browse for bridesmaids and flower girl dresses with brand names you'll know and others you'll come to love. 80 S. Palm Ave., (941) 955-1600.
Leggiardo is known for its signature Capri pants, cut with a European side zip in lots of colors and tons of fabrics. But be sure to give the legendary three-quarter sleeve crew necks and limited-edition printed tees a look. The luxurious viscose knit breathes like cotton in a durable fabric that doesn't wrinkle, fade or pill.  You'll be a fan for life. 380A St. Armands Circle, (941) 388-1500.
Whether you're jet setting, heading to the beach or out for cocktails, this popular Palm Beach style is sure to brighten your outlook from the moment you walk through the poppy-pink front door. You'll find cheerful prints in beachwear, dresses, seasonal separates and accessories, loved and worn by all generations. 443A John Ringling Blvd., St. Armands Circle, (941) 388-3091.
Lotus has cultivated a loyal following with the downtown cool girls—no doubt why a second location opened on Siesta Key last year. The effortlessly chic fashion philosophy suits the femme who wants fresh, modern classics. Shop for luxe basics and night-out looks from names like Torn by Ronny Kobo, Current Elliot, Mara Hoffman on Siesta Key and Toupy Paris, Calleen Cordero and Alexis on Main Street.1451 Main St. and 5118 Ocean Blvd., (941) 906-7080.
Nelson Martin and Harold Freeman, both with a long history in men's custom clothing, are the Palm Avenue purveyors of exceptional style for the discerning gentleman. A handsome collection of classic clothing changes with the seasons, and is custom fit with expert guidance for genuine style. 75 S. Palm Ave., (941) 953-2948.
The Met Fashion House, Day Spa & Salon
Enter the distinctively smart English Bermudian-style mansion of The Met and you'll find the perfect balance of luxury brands with sportswear and designer collections. Browse for Marc Cain, Rag & Bone, Veronica Beard and Haute Hippie, Ralph Lauren Black Label, Marchesa Voyage, Helmut Lang, Cut25 by Yigal Azrouel and J Brand Collection. Upstairs, a world-class spa and salon. 35 S. Boulevard of Presidents, St. Armands Circle, (941) 388-1772.
This homegrown boutique on Anna Maria Island displays a range of cult-favorite designers like Wildfox, Michael Lauren, Boys + Arrows, Shwood Eyewear and Gypsy 05. There's a little bit of everything in this Pine Avenue cottage for women and men, in clothing, gifts, swimwear and super special baby gifts. All trend-current from beachwear to date night. 216C Pine Ave., Anna Maria, (941) 567-4000.
This upscale Sarasota institution has been purveying fine men's and women's footwear and accessories since 1947. With a focus on fashion, fit and comfort, Reasons specializes in high-quality brands such as Arche Paris, Donald Pliner, Kate Spade, Mephisto and Magnanni. A family-owned business where customer service is a priority. 20 N. Lemon Ave., (941) 388-1602.
A luxury retailer that's needed no introduction since the flagship store opened in 1924. As of October 2014 the sophisticated shopper will enjoy the new, ultra- modern and extensively larger location at The Mall at University Town Center. The men's department will be back, along with the iconic 10022 shoe department, a brand-new Fifth Avenue Club and indoor/outdoor dining at Sophie's restaurant. 3501 S. Tamiami Trail, (941) 364-5300. After Oct. 14: 120 University Town Center Drive.
An atmosphere of personal assistance greets you at Sarasota Brides and Formalwear. The bride will delight in more than 350 superior quality gowns while the groom is fitted for a handsome tuxedo. You'll also find choices of formal wear. Take advantage of its registry of gowns for Sarasota's many events to ensure your dress won't be attending in duplicate. 4051 Clark Road, (941) 927-4969.
A boudoir boutique with lingerie to suit a sophisticated woman's ever-changing needs. Brands like PrimaDonna, Simone Pérèle and Conturelle have the power to make a woman feel more beautiful. Proprietor Cheryl Burke is an expert with a proper bra fit. Swimsuits and sleepwear, too, and the hottest trends for him, like briefs by Saxx and underwear by Naked. 1810 S. Osprey Ave., (941) 951-2727.
Retail therapy by designer Janice Riordan, with a dose of on- trend apparel for the casual, coastal lifestyle. Find yourself in Boho chic with Johnny Was or the flattering fit of XCVI. Janice prides herself on presenting fashion you can live in, like Henry and Belle jeans or Zen Knits for the perfect dresses for weddings, cruises or every day. 305A W. Venice Ave., Venice, (941) 484-1313.
This St. Armands Circle establishment has become a destination for the local surfer and beachcombing tourist alike. For the beach Betty there's footwear by Dolce Vita, bikinis by Mara Hoffman and the Gypsy 05 collection; the big Kahuna will find just the right pair of board shorts by Billabong, clever tees by Shore and OluKai sandals. 465 John Ringling Blvd., St. Armands Circle, (941) 388-3535.
Find this season's hottest swimwear, sportswear, shoes and handbag trends at this Venice shopping destination. Sunbug's ever-growing swimwear collection includes best-selling names like Carmen Marc Valvo, Profile by Gottex, Longitude and Sunflair. Check out their relaxed coastal lifestyle shopping with the likes of Jag Jeans, Barbara Lesser and Lisette. 141 W. Venice Ave., Venice, (941) 485-7946.
Whether you need a sporty pair of sunnies for watersports, a stylish look for the yacht or an upgrade on your specs, you'll find a vast selection here. Sunglass Express Optical is a full-service shop that offers Chanel, Prada, Maui Jim, Tag Heuer, Tiffany, Oakley, Tom Ford, Ray Ban and Judith Lieber, just to name more than a few. 343 St. Armands Circle, (941) 388-5115.
Both the local and vacationing swimwear shopper love the selection of suits at this homegrown chain, a husband-and-wife concept that began in 1989 with a mission to "serve every body." Discover your beachside essential whether it's sexy separates or a one-piece with secret control. Swim City, 1960 Stickney Point Road, (941) 922-4545; 3170 Gulf of Mexico Drive, Longboat Key (941) 383-2288; Swim Mart, 4223 S. Tamiami Trail, (941) 924-8618, 50 N. Tamiami Trail, (941) 954-8800.
T. Georgiano's is a hip, fun footwear and accessory boutique with trend-current collections that owner Tatyana Sharoubim quips are, "easy on your feet and your wallet." Options range from sexy heels and funky wedges to lightweight cushioned shoes for comfort for women and loafers, lace-ups and high-fashion sneakers for men. Shop for faves like Bernie Mev, Paul Mayer, Giorgio's of Palm Beach and Via Spiga. 1409-B First St., (941) 870-3727.
There's no better way to get inspired for island time than perusing the Tommy Bahama signature relaxed yet elegant style for men's and women's casual sportswear, swimwear, footwear, accessories, gifts, fragrance and home décor, all designed to make you feel like you're a million miles away. Like they say: "Make life one long weekend." 371 St. Armands Circle, (941) 388-2446.
Jewelry
With its reputation for quality service and integrity, generations of discerning customers have come to depend on Armel Jewelers. They're known not only for the exceptional selection of gems and jewelry but for their collection of giftware, art and timepieces as well. Shop brand names such as Carl F. Bucherer, Tacori and Mikimoto. 22 N. Boulevard of Presidents, St. Armands, (941) 388-3711, and 1276 S. Tamiami Trail, Osprey, (941) 966-5878.
Carats Fine Jewelry and Watches                                                                                                                                                                  A family-owned full-service jewelry store that offers the finest in designer jewelry and Swiss timepieces, from the hip and casual to the upscale and elegant. Their distinctive collection includes quality pearls, timepieces and diamonds that will entice the avid collector or bride-to-be, as well as in-house custom-designed jewelry. You can also trust Carats with your jewelry repair. 1922 Bay Road, (941) 926-3335.
Tucked into Southside Village, Coffrin Jewelers is a jewelry boutique worth discovering. Locals depend on Belinda Coffrin's taste in timeless collectibles and custom designs, along with on-trend finds for men, women and children. The vintage collector will enjoy the selection of estate jewels, while the soon-to-be-engaged will find a spectacular selection of engagement rings and wedding bands. Plus, miles and miles of pearls. 1829 S. Osprey Ave., (941) 366-6871.
A family-owned business with multigenerations of luxury jewelers who have created an ultra-modern environment to match their taste level. This is a collection for both the investor and the jewelry enthusiast, with items from $250 to the hundreds of thousands available for browsing or private viewing. The 5,000-square-foot showroom displays engagement rings and settings, tennis bracelets, anniversary jewelry and stunning necklaces. 3979 S. Tamiami Trail, (941) 921-4016.
To own a piece of Harry Roa jewelry is to be a serious collector of the avant-garde. Roa utilizes the art of the lost wax process, which means his contemporary designs are truly one-of-a-kind, the perfect personalized art. Sound like a piece by this artist would be out of reach? Not so. Prices begin at $2,000 and cap only at your imagination and taste level. 1638 Main St., (941) 552-8427.
The finest in estate and European-designed jewelry, as well as exquisite diamond settings, most mounted in intricate, gossamer-sheer gold or platinum settings. If it's a timeless Rolex you prefer, Jewelry by Giorgio will assist in narrowing your choices as well as with fit. With more than 35 years in the business, Giorgio Salameh specializes in jewelry and fine watch repairs as well as appraisals. 1924 S. Osprey Ave., (941) 363-7700.
A luxury gem box boutique, JSJ is a jewelry couturier with a following of the fashion conscious. Not only do the mother-daughter team of June Simmons and Liebe Smith-Gamble create and design, they pay particular attention to fine jewelry in addition to balancing their cases with runway and editorial trends of designer fashion lines. 68 S. Palm Ave., (941) 388-4535, and June Simmons Jewelry @The Met 35 S. Boulevard of Presidents, St. Armands Circle, (941) 321-1737.
A nationally recognized retailer that's fully committed to offering superior service and high-quality jewelry as well as new and pre-owned watches with unmistakable names like Baume & Mercier, Cartier, Breitling, Jaeger LeCoultre and Montblanc. This Southgate mall boutique also houses an elegant array of notable fine jewelry such as Bvlgari, Kwiat, Mikimoto and Roberto Coin.119 Southgate Plaza, (941) 952-1945.
Excellence in service coupled with Roland Moser's eye for style, quality and the unique has earned him a loyal clientele. McCarver & Moser is a resource for everything beautifully enduring, from fine and estate jewelry to South Sea pearls and black diamonds to luxe brands such as Gucci, Leo Pizzo and Simon G. They also specialize in custom designs and home accents and accessories. 482 John Ringling Blvd., St. Armands Circle, (941) 388-3666.
Optional Art
To call Optional Art just a jewelry store would be an understatement; it's a boutique for those who prefer to wear jewelry as art. Owner Maureen Hoyt seeks out the aesthetically pleasing with a contemporary twist on classic jewelry design. The salon hosts an unusual selection of inventive steel and titanium jewelry for men and women, in addition to Tahitian pearls, gem stones and diamonds. 119 S. Pineapple Ave., (941) 955-4400.
Owner-graduate gemologist Tina Taylor Little loves for you to wear her jewels from the beach to the ball. Queens Wreath Jewels is an intimate fine jewelry boutique and concierge jeweler where heirloom quality pieces from around the world fuse classic elegance with the modern and unique. Discerning clients will find stars like Ivanka Trump, Beaudry, Zydo of Italy, Cassis, Piranesi as well as hand-picked jewels known as the Queens' Wreath Crown Jewels Collection. 17 Fillmore Drive, St. Armands Circle, (941) 388-9125.
Karl and Ethyl Shrode opened the doors of this Sarasota institution in 1936. Karl Shrode Jr. has carried on the outstanding reputation of this quintessential neighborhood jewelry shop, combining personalized small-town service with elegant international design. Home to serious collections from all over the world, along with names like Lladro porcelain, Lalique and Waterford crystal. And, for the contemporary timepiece collector, a selection of Tag Heuer, Rado and Anatom. 1433 Main St., (941) 365-4234.
As couture jewelers with discriminating taste, Gail and Richard Ross source international and American designers such as Stefan Hafner, Crivelli, Alex Sepkus, Marco Bicego and Yvel. And they take great pride in accommodating all investment budgets. In addition to in-house custom design, you'll find jewelry that will easily transition from daytime casual to evening elegance. 410 St. Armands Circle, (941) 388-3338.
Gifts/Lifestyle
This team of cheesemongers will passionately talk about cheese or any of the delectable small-batch items like jams, honeys and mustards that grace the shelves. Sample award-winning artisanal and farmhouse cheeses from across the region, the country and Europe; sign up for a class or stop in for their signature grilled cheese sandwich. 1310 Main St., (941) 951-7860.
At this purveyor of worldwide delicacies, you'll find little known and culinary favorites. Foodies will delight in the selections of Russian caviar, Spanish, Greek, French and Italian olive oils, wines, aged balsamic vinegars, teas by Tea Forte, imported cheeses and meat as well as premium coffees. Treat yourself to Swiss or Belgian chocolate like Leonidas, Läderach, Villars and Dolfin. 49 S. Palm Ave., (941) 373-1839.
Sophisticated precious gifts abound, from those by local artists to Majorica Pearls to Swarovski jewelry. You'll find a carefully edited selection whether it's Murano glass for a friend or a Lladro porcelain piece to add to your collection. Some of the finest quality Italian handmade and hand-painted pottery can be found here, along with a significant representation of Vietri. 103 Southgate Plaza, Westfield Southgate Mall, (941) 366-3444.
Bella by the Sea
The owners have an eye for design and home inspiration that matches their taste in women's fashions. At this boutique, gifts you'll want to keep for yourself are the stock in trade. As for the home, Bella by the Sea excels at what they call "salvaged home décor." Look for a blend of repurposed furniture, recycled from old factories, barns and commercial buildings. 218C Pine Ave., Anna Maria, (941) 896-4848.
Rightly billed as a shopping adventure for dogs and their humans, The Bradenton Hound is a luxury boutique that enables doting pet owners to pamper their little loved ones. Beyond everyday needs like collars, leads, bedding and plush toys, you'll find vintage and antique bowls, artwork, china, books, stationery and clothing for the humans, as well as organic baked goods for your pets. 6650 Cortez Road W., Bradenton, (941) 251-5984.
Founded by Gerrie Heibel, who sources proprietary products of nimble design from artisan jewelry to the chic hostess gift. Whether it's a statement piece for your credenza or a must-have accessory for your tablescape, you'll fall in love with creations by L'object, the Kanupriya jewelry line and flower arrangements by Bougainvillea, created from freeze-dried live flowers. 1411 First St., (941) 366-7027.
An interconnected oasis of harmony, balance and Zen in a boutique, this is the place for meaningful, high-quality finds. Linger while browsing sentimental gifts, moving music, purposeful crystals, substantive incense, thoughtful greeting cards and hundreds of inspiring books. You'll also find Japanese tableware and lamps, jewelry, candles, Tibetan imports and personal care products like bath soaks and scented oils for a peaceful mind. 1273 S. Tamiami Trail, (941) 361-3006.
A little retail therapy goes a long way in Marilyn Taksen's gift gallery, where it's likely you'll fall in love with nearly every item. Handcrafted uniquities here accentuate any style home, many created by such talented designers and brands as Michael Aram, Olivia Riegel and Caskata. This boutique with an artisanal influence shows home accents from gifts and jewelry to lamps and pottery. 43 S. Palm Ave., (941) 366-2500.
The very definition of a lifestyle emporium, with luxe bedding, coastal clothing, and quality essentials for the home along with a collection of every-girl-wants shoes and jewelry. Main Street Traders combines selections of European style with American sensibility and a touch of laid-back Florida charm. Spend an afternoon among the mélange of hostess gifts, decorative accessories and collectibles from functional to whimsical. 1468 Main St., (941) 373-0475.
Marianne E                                                                                                                                                                                                 Decorator/owner Marianne Eriksson chooses charming and traditional home décor for her atelier, refreshing this boutique with fine antiques, luxury hostess gifts, unique treasures and home accessories such as Alpaca wool throws, French soaps and beautiful tapered and fragrant votives. Reimagine your home with French and Italian antiques, one-of-a-kind painted furniture, and custom and needlepoint pillows. 60 S. Palm Ave., (941) 373-1260.
The Ritz-Carlton, Sarasota, is a name synonymous with luxury and good taste. Indulge yourself in three alluring shops for the lavish, sophisticated and chic. This is the place for celeb-endorsed Jane Iredale make-up andKérastase, luxe Parisian hair care products and couture styling collection. The day-to-night travel fashions in the Signature Shop are irresistible; clothes and equipment at the Members Golf Shop a cut above. 1111 Ritz-Carlton Drive, (941) 309-2000.
In the downtown Venice shopping district, this boutique offers a collection of ceramic tableware, lacquer ware, chef's gadgets, dinnerware, crystal, home décor and gourmet goodies, perfect for oneself or a gift basket. The hottest in designer lines for the home, such as Eva Solo, Alessi and Nambé. 205 W. Venice Ave., Venice, (941) 485-0319.
The family-owned White Egret caters to those seeking casual coastal elegance. Browse the best in must-haves from Crabtree & Evelyn, Spartina purses, Hen House linens, Mariposa giftware, Root candles and C&F Southern-style table and bed linens. Don't miss sister stores for apparel (Egret's Nest next door), and home furnishings (Egret's Landing on Holmes Beach). 10006 Gulf Drive, Anna Maria, (941) 778-3782.
Wish on Main
Follow the buzz to this chic Lakewood Ranch boutique. Wish on Main has earned a gold-level Pandora designation, and provides a tempting blend of choices for bath and body, scented candles, stemware and tabletop serving pieces. Look for designer collections like Bosom Buddies, Nest, Voluspa, Marjorie Bloom, Brighton, and Thymes. Inventory evolves every few days with fresh and new featured items. 8111 Lakewood Main Street, (941) 907-9125.
Antiques
Blue Pineapple
Antique hunters come from miles away to get first dibs on the continually refreshed selection of Old World paintings and European furniture, both old and new. You'll want time to meander through the always interesting collection. It's also the go-to place for small and unusual gift items gleaned by owners Barbara and Peter Matson from their secret sources abroad. 445 W. Dearborn St., Englewood, (941) 474-1504.
Sophisticated collectors know that Cheryl Burke hand-selects the best finds for her eclectic marketplace. Pedigreed European and Oriental antiques and treasures from around the world are often obtained as collections. Her shop is also a resource for a cherished Buddha of Thai, Burmese, Chinese or Cambodian descent as well as estate jewelry. Stay in touch through her online presence via the high-end website 1stdibs.com. 12 S. Palm Ave., (941) 952-0042.
Wander the showroom and you'll quickly deduce that owner/curator/dealer Bruce Crissy has a discerning eye and access to some of the finest art and antiques available. For more than 50 years Crissy Galleries has cultivated relationships and a following with collectors. This posh gallery includes fine 18th- and 20th-century furniture, porcelain, cut glass and silver. Peruse the "vault collection" salon resplendent with Tiffany glass and Handel lamps. 640 S. Washington Blvd., (941) 957-1110.
Jack Vinales is known for his taste in iconic, collectible and desirable vintage furniture and décor finds, especially mid-century items. The inventory of world-class collectibles, ranging from the 1940s to '70s includes American Art Pottery, Bakelite, mid-century art and modern furniture, rare Fiestaware and designer sterling. Notables like Haywood Wakefield and George Nelson attract serious collectors. 500 S. Pineapple Ave., (941) 957-0002.
Whatever you may be on the prowl for you'll want to check out Steven Postans Antiques, which, at any given time, houses more than 2,500 unique pieces in the 28,000 square-foot warehouse. Items comes from sources from Sarasota's finest estates to Australia to Shanghai. A must-stop-shop that's a clear favorite for designers and decorators. 7881 15th St. E., Sarasota, (941) 755-6063.
Home
Art to Walk On's proprietor, Eileen Hampshire, is an Oriental carpet expert who hand selects pedigreed antique, traditional, transitional or modern rugs. She can assist with everything from area to palatial-sized rugs, 16th-century tapestries or an incredibly rare Napoleon II French Aubusson piece. Hampshire stocks rugs from Persia, Turkey, Afghanistan, Ireland, France, Tibet and more. 16 & 17 S. Palm Ave., (941) 951-5454.
Much more than just beautiful home lighting products, Bee Ridge Lighting & Design is a true emporium (at 28,000 square feet) of home design solutions for every lifestyle. The home decorator and renovator will get pleasantly lost browsing home accent products such as fireplaces, Tiffany windows, fans, furniture and, of course, all manner of lighting. Or call on the professional interior designers on staff. 3909 Bee Ridge Road, (941) 922-2626.
An engaging mix of rare finds, curiosities and clever accents draws those with an eye for individualized style to Black Bird Home Gallery. It's design for the elegantly comfortable home, expertly curated by owners Mindy and Wayne Rollins, who've brought their glamorous L.A. living to Florida and married it with the relaxed coastal experience of Sarasota. 1540 Main St., (941) 366-0941.
From the first productions more than 90 years ago, Calligaris instituted an approach to contemporary living that married technique and aesthetics for a new sensibility in contemporary Italian design. Today their artisanal tradition and principles make them a leader in the furniture industry with products like their highly engineered expandable tables. The Sarasota showroom also offers an unmatched selection of sleek Gamma furniture. 1506 Fruitville Road, (941) 554-4068.
Coquillage
Influenced by the beachscapes of the world and with a name that's French for "seashell," Coquillage provides a unique selection of furniture, accessories, tabletop, artwork and curiosities, many a steal, all in the essence of chic beach décor. If you'd like to create an entire environment around this style, design services are available through proprietor Melanie Ann Denicourt. 1515 Main St., (941) 487-7160.
Current
Run by interior designer Sally Trout since 2004, the store features items selected by Sally herself to take the guesswork out of design, from decorative accessories to an incredible selection of lamps to original artwork and prints. And if you can't find that certain something, Current is attached to Sally's office, which holds thousands of fabrics and hundreds of catalogs for made-to-order items. 83 Cocoanut Ave., (941) 365-5323.
A splendid home furnishings marketplace with a handsome collection. Within the elegantly appointed showroom you'll find updated classics and one-of-a-kind heirloom furniture. The overflowing shop houses an impressive selection that includes gourmet kitchens, entertainment centers, library wall units, dining tables, chairs and accessories, many hand-crafted. 7488 S. Tamiami Trail, (941) 921-5616.
French Linen Chest
Create a perfectly French environment in your home with the assistance of owners Shauna and Emmanuel Boichut. The duo has culled the finest in coastal living treasures for tablescapes, decorative pieces, plush rugs and seaside accents. Browse French linens that will transform your bedroom into the retreat you've always dreamed of. Top it off with accents like their designer-style pillow collection, and voilà—you'll be transported to the French countryside. 211 W. Miami Ave., Venice, (941) 451-9668.
Home Resource has become the Sarasota playground for modern design aesthetes, with iconic names like Knoll, Herman Miller and Richard Shultz.  Owners Kathy and Michael Bush have an eye for timeless design, exemplary craftsmanship and clean lines, and their showroom has the most significant representation of global luxury brands on Florida's west coast, including Porada, Giorgetti, Foscarini and Fontana Arte lighting. 741 Central Ave., (941) 366-6690.
Art and design unite to illuminate your world in this 6,000-square-foot retail space. The staff will expertly provide ideas from retrofitting to creating a well-structured approach to new construction. State-of- the-art technological solutions alongside classic design make this showroom a go-to for the individual buyer, architects, designers and contractors. 1620 N. Tamiami Trail, (941) 330-0422.
Mélange
Find life's divine little luxuries in this pleasant boutique of French-inspired home décor. Mélangeembodies the essentially exquisite accents to create a lived-in elegant look for your home that's still relaxed and casual. The collection of lines reads decadence at its finest with names like Sferra, Yves Delorme and Celso De Lemos. The dedicated hostess will adore the tabletop selections of Juliska and Arte Italica. 1568 Main St., (941) 953-7111.
Oftentimes antique furniture falls into disrepair and needs a modern makeover. Mission Avenue Studio and its clever craftsmen rescue pieces with good bones and bring them to new glory with an eclectic twist. You can find names and styles like Heywood Wakefield, Walter Wabash and caned-back Bergère chairs. Check back frequently, as finds don't last long here. 1337 Manhattan Ave., (941) 312-5506.
An interiors and accessories boutique with an impressive edit of eclectic, luxurious must-haves that includes beautiful serving pieces, gifts, Simon Pearce hand-blown glass, Christopher Spitzmiller ceramic glazed lamps, original artwork and Belgium linen upholstery by Verellen. Indulge in custom-designed furniture like recovered cypress and heart pine lumber mirrors, console and coffee tables. In-store design services, too. 100 Central Ave., Suite 1026, (941) 957-0300.
Posh  
If you have a passion for the shabby chic lifestyle, then a visit to Susie and Mark Holt's Posh is a must. The setting resembles a cottage in the English countryside, where you'll mill about the white vintage furniture and slipcovered upholstery. The boutique also features jewelry, clothing, sleepwear and Belle Notte bed linens.  327 W. Venice Ave., Venice, (941) 786-1008.
The Sarasota interior design company with a long history of style and taste is even better than in its former iteration. A beautiful selection of indoor and outdoor merchandise includes some of the best furniture makers in the world as well as American-made brands like Mitchell Gold + Bob Williams, Natuzzi, Ferguson Copeland, French Heritage, Ralph Lauren, Patio Renaissance and Skyline. Complimentary design service. 7557 S. Tamiami Trail, (941) 702-8400.
The 18,000-square-foot Rugs As Art showroom provides a plethora of options such as casual woven grasses, carpet, hardwood, tile and stone, even custom designs. Scattered throughout is a selection of unique furniture, accessories and art from around the world. You have the option to try your choice of up to three rugs at home prior to purchase. 6650 S. Tamiami Trail, (941) 921-1900.
Sarasota Collection Home Store
It's no easy decision once you enter this showroom with displays of covetable options like luxe sofa or chair styles, pillows, fabrics and beyond. Owners Marcus and Pam Anast are former fashion designers who reinterpret classics with contemporary flair, creating bespoke furniture in their own factory in Peru. It's all surprisingly affordable considering the exclusivity, style, quality and custom design service. 622 Central Ave., (941) 955-8313.
Home décor, gifts and full interior design services can be had in this charming, sophisticated and eclectic Venice Avenue boutique with inspired coastal style. You'll delight in the selection of beach-chic furniture, shell chandeliers and amazing hand-crafted pillows. Browse among the distinctive lines like Beatrix Ball, Roost, Dash & Albert rugs, Lee Industries and Palecek furniture and accessories. 217 W. Venice Ave., Venice (941) 483-1177.
White Rose Interiors
A home décor boutique of something old, something new, something vintage and repurposed, too. White Rose Interiors gracefully combines a mixture of antiques and new finds of homewares and furniture, for the beach home to the high-rise, that's rustic and airy with a hint of contemporary for the extremely livable elegant home. 1662 Main St., (941) 365-7673.
Automobiles and Yachts
There's a new Lincoln in town, and it's called the MKC, making a splash in the world of sport utility vehicles with its cool lines and smart engineering in a small luxury crossover. Stop by to test the MKC, your dream car, or begin your research online with the Build and Price A New Lincoln link. 6760 14th St. W., Bradenton, (888) 479-0832.
Bayerische Motoren Werke, aka BMW, has distinguished history as the ultimate driving machine. Now it's leaping into the future with a BMW Genius App as well as the new all-electric BMW i3 (named the Best Green Car by Kelly Blue Book's kbb.com). You'll find an arc of choices from motorcycles to a 7 Series. 5151 Clark Road, (877) 809-3516.
Take exit 207 at I-75 to find the best this classic American car company has to offer. Whether you're in the market for a new or pre-owned vehicle, from the CTS to all-new ATS, all are known for clean lines and performance. Not to be missed: the new 2015 Escalade with its sharp angles and smooth styling.2200 Bee Ridge Road, (941) 312-2807.
The Cadillac is such an American automotive legend that Dizzy Gillespie honored his Eldorado driving experience with "Swing Low, Sweet Cadillac," back in the '60s. Makes you wonder if Jay Z will come up with a version of his own when he sees the hot-off-the-assembly-line Escalade that has everyone talking. Below the craftsmanship and well-designed hood is a 6.2-liter V8 engine. 2367 Tamiami Trail S., Venice, (941) 497-5800.
Dimmitt Automotive Group                                                                                                                                                                              Want to step into the leather driving shoes of James Bond while behind the wheel of an Aston Martin? Perhaps you're more of a Formula One McLaren fan, or a jaunt up the coast in a Rolls-Royce or Bentley is more your style. Whatever your desires, luxury vehicles are on site at Dimmitt. 3333 Gandy Blvd., Pinellas Park, (855) 500-2434.
Luxury cars and crossovers, along with certified pre-owned vehicles, can be found in the vast showroom of Ed Howard Lincoln. Surf the inventory online or pop in to chat. Be sure to take a peek at the all-new, first-ever streamlined beauty of an SUV called the Lincoln MKC, available now. 7110 S. Tamiami Trail, (941) 921-4402.
This Italian grand touring car was born and bred by Ferruccio Lamborghini in 1963, and provides a time-honored performance vehicle of refinement, power and comfort. Lamborghini Sarasota is the leading authorized dealer of new and pre-owned Lamborghini vehicles for the Gulf coast and also a factory-authorized service center. 5145 Clark Road, Sarasota, (941) 556-2980.
Land Rover Southpointe                                                                                                                                                                                    More than six decades on, Land Rover and Range Rover have become the ubiquitous four-wheel drive luxury sports utility vehicles. Land Rover Southpointe showcases the next level of luxury in its selections of new and pre-owned vehicles like the LR2, LR4, Range Rover, Range Rover Evoque and Range Rover Sport. 5141 Clark Road, (888) 355-1237.
With its British pedigree as a sports and racing car, the always future-forward automaker engineers and produces its iconic automobiles of lightweight and fine handling capabilities—a sports car that's fun within the speed limits created by driver-engineers with an uncompromising quest for excellence. 5141 Clark Road, (888) 549-3080.
Mercedes-Benz of Sarasota                                                                                                                                                                     Mercedes-Benz of Sarasota's showroom is one of considerable class and German engineering lineage, from the sleek CLS Class to the sporty and powerful SLR Class, as well as all of the award-winning, top-safety-rated, luxury letters in between. Its all-new, zero-emissions B Class Electric Drive is everything you'd expect from a Mercedes, in a greener version. 4754 Clark Road, (941) 275-1293.
If life is a highway, you may want an Audi or Porsche to make the journey. The Porsche driving experience may have evolved into a Macan Turbo compact SUV, Panamera four-door sedan and the Boxster roadster and Cayman, but the luxury cars are still strongly based in their sports-car roots. And the Audi in all its iterations has become one of the most sought-after premium cars in its class. 5005 S. Tamiami Trail, (941) 923-1700.
An icon of motoring that has set the pace for decades with innovative body design and supercharged engines is coupled with the added performance of the fast-reacting suspension system. If you're in the market for the next generation in an ESV, entertainment system vehicle, then a test drive of the new 2015 Escalade may be in your future. 4780 14th St. W., Bradenton, (941) 751-6886.
The luxurious world of Jaguar can be found on Clark Road, where Wilde Jaguar extends its superior knowledge whether you're a loyal client or new to the brand. This is contemporary luxury with unparalleled performance wrapped in sensuous design. Don't miss the F-Type Coupe, a winner of the 2014 Automobile magazine All-Stars. 4821 Clark Road, (855) 227-8797.
Difficult to believe this luxury car made its debut in 1989. Lexus has certainly earned its stripes among the premium set and more than proven it's here to stay. The arc of handsomely appointed performance vehicles ranges from hybrids to convertibles to SUVs to sedans. 4883 Clark Road, (855) 477-1595.
For nearly 100 years the exclusive Italian luxury car known as Maserati, with its iconic trident logo, has been building some of the world's finest racecars, grand touring cars and sedans. It's a unique combination of power and luxury in one of the most beautifully designed bodies on the road. 4821 Clark Road, (855) 262-7969.
Chris-Craft                                                                                                                                                                                                                      In 1874 at the age of 13, Chris Smith built his first wooden boat. More than 140 years later Chris-Craft still wants the boating aficionado to "expect a masterpiece." True to its American-made history and heritage, Chris-Craft prides itself on elegantly designed and impeccably crafted pleasure boats and yachts. 8161 15th St. E., (941) 351-4900.
Family owned since 1970, Galati Yachts is Marine Industry Dealer Certified, specializing in luxury yacht and boat sales from new to brokerage as well as service. At the Anna Maria Island marina, you'll find top-tiered names like Viking, Tiara, Grand Banks and Sea Force IX. 900 South Bay Blvd., Anna Maria Island, (941) 778-0755.
Hidden Harbor Marina is a state-of-the-art marina facility with convenient access from Tamiami Trail in south Sarasota. Enjoy peace of mind as you safely store your vessel, up to 40 feet, from the Florida elements in an outstanding dry storage facility. Or call ahead to the concierge to be sure your boat is in the water awaiting your arrival. 7700 S. Tamiami Trail, (941) 927-4800.
Rivolta Yachts is a name known for commitment to exquisite detail, overall luxury and the ultimate in seafaring extravagance. The prestigious family of vessels boasts ease of handling and maneuvering, whether your pleasure is motoring or under sail, from a new model under development to a vintage world-class yacht. 32 S. Osprey Ave., Suite 102, (941) 954-0355.
Generations of passionate boaters have come to rely on the newly renovated Cannons Marina for sales, service, rentals and accessories. In their exclusive line-up: Jupiter, Grady-White and Southwind. 6040 Gulf of Mexico Drive, Longboat Key, (941) 383-1311.
With privacy and comfort at the forefront, Rectrix Aviation offers a multitude of accommodations for the private air traveler, from highly trained in-flight crew to FAA- licensed maintenance crews to private jet charter service to flights tailored to your personal needs. In 2009, Rectrix acquired worldwide jet operating authority. Contact their staff about their luxuriously appointed jets or customizing your own hangar space. 8250 15th St. E., (941) 358-9600.
The Tom George Yacht Group is dedicated to seafaring interests, whether you'd like a fully staffed exotic charter for a day or a fleet. The team may also assist with yacht management, a worldwide search for your dream yacht or embarking on new construction. 343 Causeway Blvd., Suite 210, Dunedin, (727) 734-8707.
For more Sarasota shopping news, click here. >>