Article
How to Relocate to Sarasota
Why entrepreneuers are moving their companies to Sarasota/Manatee.
Long known as a beautiful resort and retirement destination, Southwest Florida has become a sought-after business destination as well. Florida's low taxes, business-friendly climate and quality of life have been raising the state's profile with business owners, and many are zeroing in on the Sarasota/Manatee region, which boasts miles of waterfront, natural beauty and a thriving cultural scene along with an economy that's rapidly rebounding from the recession. Indeed, local economic development officials have much to crow about these days.
Major multimillion-dollar initiatives, such as Bradenton's  IMG Academy expansion, Port Manatee's partnership with Brazil, the transformation of Nathan Benderson Park into an international rowing facility and the construction of the 880,000-square-foot upscale University Town Center mall, are putting Sarasota and Manatee on the national and global map.
Population is growing again, too. After dipping to 318,176 in 2009, Manatee County's population expanded to 333,895 in 2012, according to the latest estimates from the U.S. Census Bureau. More than half of that population, 55.4 percent, falls into the prime working group, ages 18-64. Sarasota County's population grew to 386,147, with 53.2 percent of residents fitting into the 18-64 age group.
And business CEOs and entrepreneurs are paying attention. The region recently ranked No. 92 on Forbes' list of "The Best Places for Business and Careers," outranking such places as West Palm Beach, New Orleans and even Chicago. Since 2009, the Bradenton EDC has worked with 59 companies that have either relocated to or expanded here, generating $467 million in capital investment projected to create more than 3,500 jobs. In Sarasota County, the EDC has helped 31 companies invest $114 million with a promise of 2,360 jobs.
We asked six entrepreneurs why the move was good for them and their companies.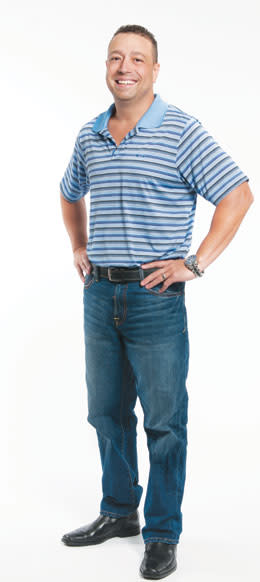 Jon Capriola, CEO of Laser Pegs
Capriola launched his toy company in Sarasota in 2002 after moving from San Francisco. Laser Pegs, which sells battery-powered stackable blocks for children to retailers worldwide, currently has 22 employees (including subcontractors) and annual revenue of more than $20 million.
"Sarasota lends itself to sunshine and good weather, and my mood is happier here. It has been difficult to find the right people at times, but when you find them, they're loyal. I hired someone from Arizona and moved him here, and once he got here, he was like, 'This place is paradise.'When my partners from abroad visit, they're thrilled to be in a tropical atmosphere that's like a vacation. Once we get our business out of the way, I take them on a boat ride on the Intracoastal Waterway. San Francisco was cold, rainy and expensive. This is wonderful."Laser Pegs, 8304 Consumer Circle, Sarasota, (941) 371-0909, laserpegs.com.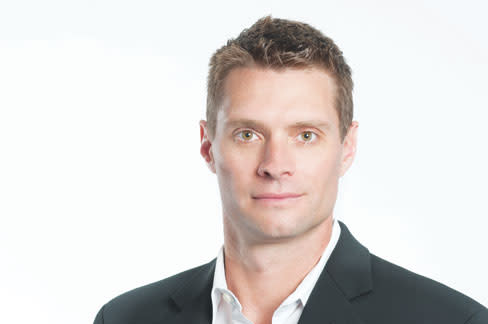 Stephen Jaynes, COO of xByte Technologies
XByte Technologies, a premier reseller of Dell computer equipment, was founded in 2001 in Gainesville and moved to Bradenton in 2006. XByte currently has 34 employees (a jump from 10 in 2010), and its revenue has increased 40 percent annually for the past three years, thanks to a newly hired sales force and improved marketing.
"In the Bradenton-Sarasota area, we don't have the [amenities] that a major metropolitan city would, but it's less expensive to operate here. We've overcome any difficulties by hiring good people and associating ourselves with local organizations. We've been very involved in the Bradenton Area Economic Development Council, and they have helped support our growth and vision. Also, there have been some significant tax advantages for us."xByte Technologies, 4614 19th St. Court E., Bradenton, (941) 358-9770, xbyte.com.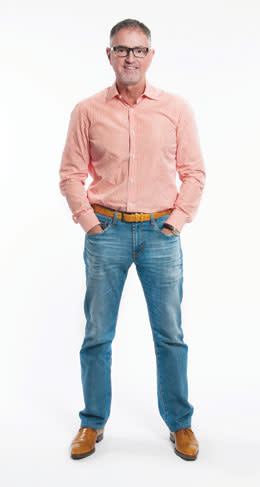 Ed Marin, CEO of Soicher-Marin
Soicher-Marin is a high-end custom framing company that provides art and mirrors to interior designers and to residential and commercial spaces. The 30-employee company moved to Sarasota from California in the fall of 2009.
"We took advantage of real estate values and a tax-friendly environment in Florida to escape the business-unfriendly, politically insane and otherwise onerous existence that is living in California. There is also a labor pool here waiting to find a home. With more businesses coming into town and hopefully none leaving, there will be an incentive for the young people in local colleges and technical schools to stay in Sarasota. We are a feeder for Ringling College; we've had eight to 10 employees and interns come from there with three still active here. We want to grow that channel."Soicher-Marin, 7245 16th St. E., Suite 110, Sarasota, (941) 308-7500, soicher-marin.com.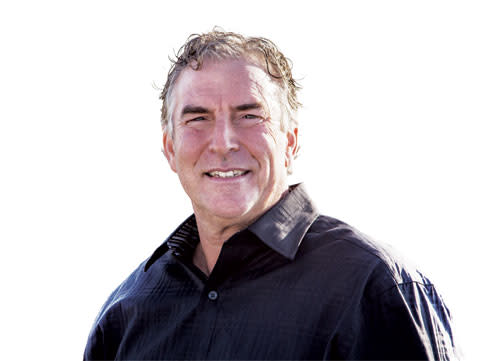 Mark B. Pentecost, CEO of It Works! Global
It Works! Global is a direct-sales company for beauty and wellness products.The company moved to Bradenton in 2011 from Grand Rapids, Mich., when Pentecost and his wife, Cindy, were looking for a place to entertain their sales force of independent distributors. The company has 77 employees, annual revenue of $200 million, and has experienced 1,047 percent growth in three years.
"Everyone was excited about the move to Florida, where we hold quarterly training events and entertain at the Pentecost Ranch in Myakka City or at Stoneybrook Golf Club. With our move to our new global headquarters on the Manatee River in the next few months, I'm expecting 'drive your boat to work' days and our team being able to fully live out our motto of being 'more Jimmy Buffett than Warren Buffett.' We like to have fun and keep things casual while staying innovative and cutting edge."It Works! Global, 5325 S.R. 64 E., Bradenton, (941) 348-6650, myitworks.com.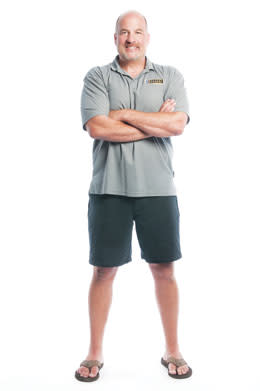 Russell Hann, president of Hann Powerboats
Hann Powerboats, with its 12 full-time employees and annual revenue of more than $5 billion, makes boats for global security, military and law enforcement operations. Founded in 2001, the company moved to Sarasota in 2009 after operating out of a plant in Dade City and an office in Destin.
"We have great infrastructure in Sarasota; there are plenty of large buildings and access to roads that take us to the water, which is so important in boat building. The general business climate toward boat building is also very positive. Nearby, you have the greater Tampa area, a huge market for any business. Miami, Fort Lauderdale and Naples are only a few hours away, too. Finding skilled workers has been a challenge, but when I find them, I retain them. People don't want to leave once they get to Sarasota." Hann Powerboats, 6555 18th St. E., Sarasota, (941) 756-8183, hannpowerboats.com.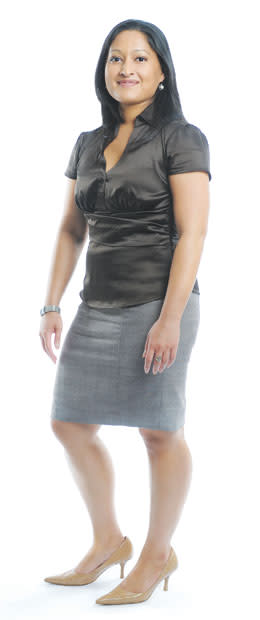 Kanak Bal, vice president of business development for Hot Brands International
A leader in ethnic restaurant concepts since 1992, Hot Brands International has its head office in Toronto. The company has 800 employees worldwide, operates more than 70 eateries, and incorporated its North American headquarters in Lakewood Ranch in 2010. Hot Brands USA has 30 employees, including those who work for its brand-new, fast-casual Chinese restaurant brand, Wok Chi.
"We had wanted to start business in the States for a while. The founder and president of the company [Bal's father] has a home in Lakewood Ranch, and Tampa is actually one of the top test markets in the country for new restaurant brands. Since that's what we do—develop restaurant concepts—Tampa's proximity to Sarasota was a great bonus. Sarasota and the greater Tampa area is a tight-knit community, and we're appreciative of the support and enthusiasm we've received for our venture, Wok Chi. It's also a burgeoning city and we are excited to be a part of that growth." Hot Brands International, 9040 Town Center Parkway, Bradenton, (941) 907-2134, hotbrandsinternational.com. 
RELOCATING TO FLORIDA
What You Need to Know.
Residency. To establish residency, you must file a sworn statement with the clerk of the court showing that you maintain a permanent home in that county and that the home is your principal residence.
State taxes. Florida levies a corporate income tax, but not a personal income tax. (See "State Taxes" box below.)
Local taxes. Ad valorem taxes are based on the value of real estate or personal property and are paid at the end of each calendar year. (See "Local Taxes" below.) Both Sarasota and Manatee counties offer abatement of ad valorem tax on real estate to qualifying companies.
Wages. The minimum wage is $7.79 per hour.
Incorporation. New corporations, sole proprietorships, limited liability companies and fictitious names must register with the Florida Department of State, Division of Corporations. Companies with out-of-state operations must also register.
Business licenses. Several governments require entities doing business within their jurisdiction to obtain a Local Business Tax Receipt each year. Sarasota County levies a tax on people engaging in or managing a business, profession or occupation. Several cities levy additional occupational taxes. Unincorporated Manatee County does not levy the tax, also known as an Occupational License, but the city of Bradenton does, the amount of which varies based on the type of business.
Drivers' license. The Florida Division of Motor Vehicles has offices throughout the state. Appointments are recommended. A new resident exchanging a valid out-of-state license for a Florida license must pass the vision and hearing tests only.
TAX CLIMATE
STATE TAXES
Personal Income Tax                                        None
Business Inventory Tax                                   None
Corporate Franchise Tax                                 None (on capital stock)
Gross Receipts Tax                                             None (except by persons receiving payments for utilities)
Corporate Income Tax                                     5.5 percent of Florida net income ($5,000 exemption available)
State Sales Tax                                                     6.5 percent (exemptions available; includes 0.5 percent local option)
Gasoline Tax                                                         14.1 cents per gallon (counties may impose additional taxes)
Unemployment Tax                                       Paid on the first $7,000 wages of an employee per calendar year; rate of 2.7 percent of net taxable wages for a new employer; rate will increase or decrease based on employee experience rating (low 0.0010-high 0.0540)
SOURCE: Florida Department of Revenue
LOCAL TAXES*
County                              Tax rate
Manatee County               13.3857 mills
Sarasota County                15.1933 mills
(* Rates are for 2012. Taxes include fire, school, mosquito control, water management and other services. To determine the ad valorem tax, multiply the taxable value by the millage rate and divide by 1,000.)
Source: Bradenton, Sarasota EDC websites
RESOURCES FOR RELOCATION
Establishing residency
archive.flsenate.gov
Business information
stateofflorida.com
Cost of living calculator
suncoastbizresource.com
Business licenses and incorporation
floridaincorporationservice.com/
Drivers' licenses
flhsmv.gov
Manatee County government
mymanatee.org
Manatee taxes
taxcollector.com
Sarasota County government
scgov.net
Sarasota tax collector
sarasotataxcollector.com