Article
From the Editor: State of the Art
Pam Daniel enjoys a sister's view of the life of a free-spirited art dealer.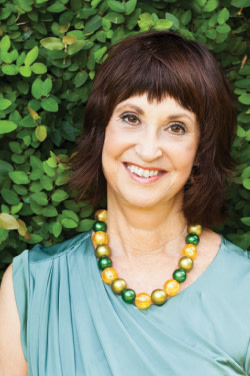 In this issue, Rich Rescigno reports on today's high-profile, high-stakes art market, where celebrity dealers preside over multimillion-dollar bidding wars between tech billionaires and Russian oligarchs. Yet it's not money or fame that lure most dealers and collectors into the game; instead, it's passion—for art, yes, but also for the thrill of using their talents and wits to play in the fevered, free-spirited world of art.
Consider my older brother, Alan. When Alan was 18, he dropped out of the University of Florida and bought a ticket on a freighter to Europe.  Sunny-natured, relaxed and curious, he was a born adventurer—someone, I've always thought, who could be parachuted onto another planet and within a week would master the local currency and transportation and know exactly where the coolest aliens hang out.
Out of her six children, Alan was my mother's favorite—everybody's favorite, really—and she didn't try to stop him. But as a practical New Englander, she fretted. "I wish he'd go back to school and become a dentist," she kept saying. (Three of us had needed braces, and the cost still appalled her.) "That's such a nice, secure field."
Alan had played in bands, so he took along his electric piano and managed to get some gigs in Germany, where a new group called the Beatles was drawing frenzied crowds. Then he moved onto London, where my mother's sister, Eleanor, was part of an artsy, bohemian crowd. When his money ran out, she helped him get a job in a chichi gallery.
The job proved to be working as a glorified janitor, but Alan was drawn to the art and turned out to have a natural eye. Soon he was finding and selling paintings himself. In those days, you could discover hidden gems everywhere—in secondhand shops, at jumble sales, and, more than once, sitting atop rubbish heaps. And the lifestyle—raucous, late-night dinners with art-loving friends, poking around interesting corners of London and figuring out how to win at auctions—suited him perfectly. Two decades later, when the English market dipped, he learned French by serial-watching French TV and moved to a flat over a sewing machine factory in the soon-to-become-fashionable Bastille district of Paris. (When I asked him how he could stand the incessant whirring of the machines, he joked, "I think of it as the sea.")
He and his friends were a colorful crew of characters. From the rogue scion of a famous English family to a brilliant, beautiful Chinese woman, they had taught themselves to navigate the art market and new countries, and knew how to live large with little. Over endless, wine-fueled meals, they could hold you spellbound with stories about their escapades. Some went on to run respectable galleries and even play at the Christie's level, but many lived from one painting to the next. A top sale could keep the champagne flowing for months, but a dry spell meant living on ramen noodles and dodging the landlord.
They're older now, and a few have passed on; but for most, experience has only sharpened their skills. And the Internet makes it possible now to buy and sell from home—or in Alan's case, from his rumpled  bed, heaped with auction catalogs, where he's usually ensconced until noon, wearing striped pajamas and art-surfing on his laptop.
My boyfriend, George, just joined him for a visit; in their first two days, they've already explored a flea market in Antwerp, dined on African food in Brussels, and sipped wine for hours at an outdoor café with Alan's best friends, dealers from the Czech Republic and Africa. George reports that Alan has decorated his latest place with an elegant assortment of flea-market finds, from green velvet draperies to massive paintings in 19th-century gilt frames. Today, they're listening to Billie Holiday while they make their morning coffee (at 1:30 p.m.!) and studying the train schedules to decide when to leave for Amsterdam.
For Alan, art has been both a passion and catalyst for a life every bit as artful as the works that have fueled it. And I know he wouldn't trade it for being a dentist—or even a Russian oligarch.