Article
SPONSORED BLOG: Celebrating Men's Health Month With Tips for a Healthy Prostate
The Richard's Foodporium team shares tips for keeping your prostate healthy as part of Men's Health Month.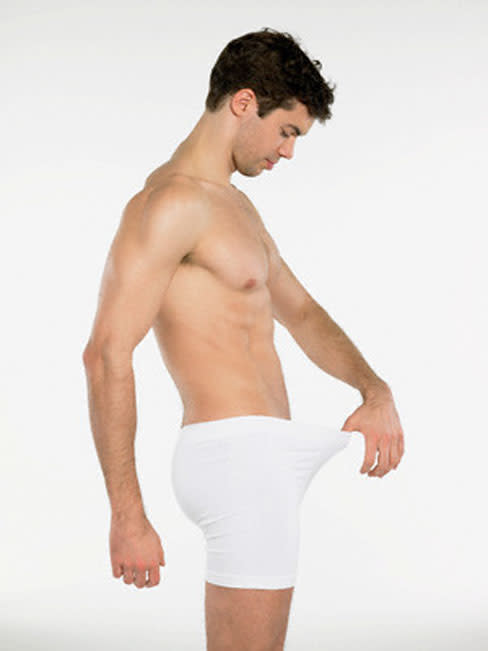 June is Men's Health Month, so I'm dedicating this post to all the husbands, boyfriends, sons, brothers, grandfathers and uncles out there.  Did you know that one in seven of you will be diagnosed with prostate cancer during your lifetime? Though it's rare to be diagnosed before the age of 40, but that doesn't mean you younger men shouldn't be proactive and promote the health of your family jewels.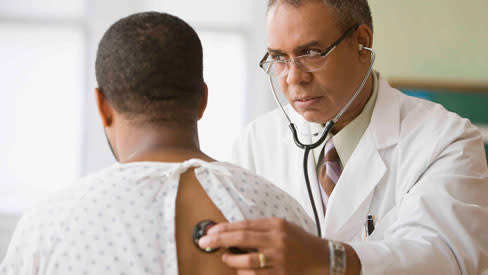 So how do you protect yourself?  It should go without saying that regular visits to your doctor are highly encouraged.  Fill in your doc about any family history pertaining to prostate disease, and let him or her know if you're experiencing symptoms such as incontinence, impotence or if you've noticed your prostate is larger than normal.
Next, get your weight within a healthy range.  Healthy weight = a healthy prostate.  Plus, if you're overweight, it couldn't hurt to get on a diet and exercise plan, anyway.  Obesity is a leading contributor to health consequences like diabetes, cardiovascular disease, musculoskeletal disorders and other cancers.  The foods you choose to ingest—as well as certain supplements—can help with weight management and give your prostate health a significant boost.
Current articles claim foods with lycopene can be beneficial for prostate health, specifically tomatoes and sweet red peppers.  Lycopene is a known antioxidant that can be very powerful in preventing prostate cancer and reducing a tumor growth in men with prostate cancer. Similarly, cruciferous vegetables like broccoli and cauliflower are believed to contain a phytochemical called sulforaphane, which seeks out and kills cancer cells while leaving normal prostate cells healthy and unaffected.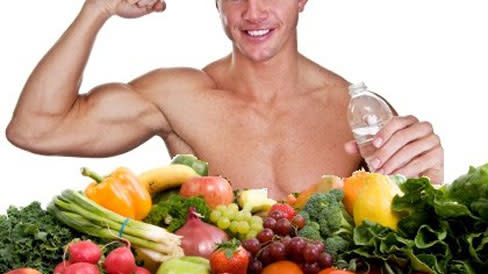 You should also incorporate cold-water fish, such as salmon, herring, mackerel, sardines or trout, into your diet.  These fish are high in omega-3s, and omega-3s create a balance of the polyunsaturated fats and may help prevent the development and progression of prostate cancer.
If you prefer to drink your way to health, green tea has a number of health benefits, like weight loss and lowering your risk of cancers. And guess what? Men who drink green tea have a 48 percent lower risk of developing prostate cancer.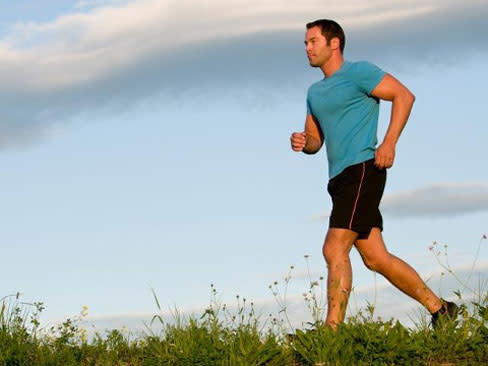 Let's say your eating habits aren't the best. This leads me to believe you may be deficient in something that is crucial to your health.  Men need to pay specific attention to their levels of Vitamin D and Zinc, because inadequate levels could put you at risk for prostate cancer.  While insufficient Vitamin D levels are associated with an increased risk of several cancers, including prostate, satisfactory levels of zinc suppress tumor growth and are shown to induce prostate cancer cell death.  When you get with your physician, have him check your blood to identify your risk, and see if he recommends taking either of these supplements.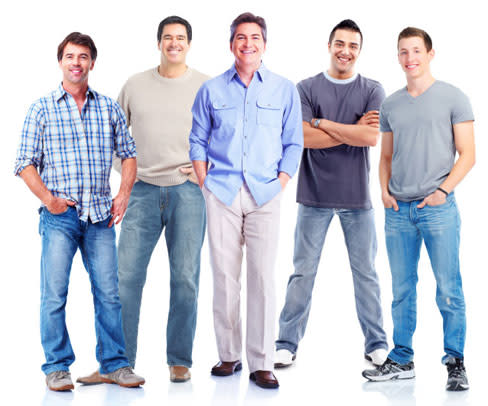 Before signing off, I want to throw out one more tip: Kegels! They're not just for women. Tightening the muscles around your scrotum and anus for a few seconds at a time, and doing 10 reps about five times a day, can supposedly improve your prostate health.  That seems like a win-win to me, because exercising the muscles can only help you, right!?
In short: We women love you guys—so take the advice outlined above and show us you really do care about your health!