Article
Vintage Sarasota: "Mosquito Control is Assured"
The Sarasota County Anti-Mosquito Program finally became a reality in 1945.
[caption id="attachment_72" align="alignnone" width="488"]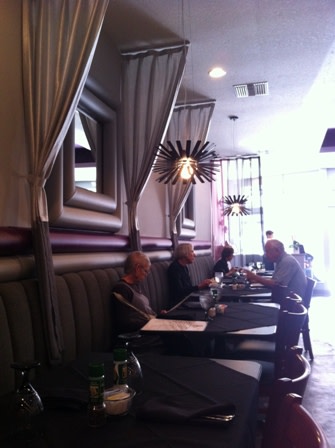 Photo Courtesy of Sarasota County Historical Resources[/caption]
"Mosquito Control is Assured" was the full page headline in the Sarasota newspaper November 19, 1945. With the end of the war and the appointment of a director, the Sarasota County Anti-mosquito program finally came into existence. It had been five years since voters had approved the creation of the anti-mosquito district in the 1940 general election.
Initially a Piper Cub, and six months later, two Stearman biplanes, were purchased to spray a DDT mixture over mosquito breeding areas. For several decades, dawn and dusk spraying were routine during the mosquito season. The fogging truck shown in this photo was one of a small fleet which traversed neighborhoods to attack the pesky insect. One resident recalls that as a child he would run after the trucks, while being surrounded by the fog. Another remembers her sister opening the mailbox to capture some of the fog as the truck passed their house.
From the beginning of the program, the use of DDT, then a relatively new insecticide, was controversial. In the 1940s the press carried stories debating the safety of the chemical, especially for birds and friendly insects. In the 1950s' more of the debate centered on its efficacy, for the mosquitoes reportedly were showing immunity to the spray.
By the early 1950s, prevention efforts were initiated to eliminate mosquito breeding areas, thus reducing the need for costly chemical spraying. Acres of mangroves and underbrush were bulldozed and filled. Drainage ditches inland and dredging along the shoreline were used to dry out areas of standing water. By the time the first mosquito control director, J. Melton Williams, resigned in 1975, there was a sense that while the battle against the mosquito was not over, some progress had been made. A post card sent to Williams on his retirement stated, in part:
"Dear Mr. Williams,
We think you should know how much we are enjoying your retirement.
Yours truly,
"The Mosquitoes"
Special Thanks to Ann A. Shank, former County Historian, for her research and time devoted to writing this article.
Brought to you by Sarasota History Alive! Where History Happens Everyday. www.sarasotahistoryalive.com