Article
Best of Sarasota 2014: Shopping, Goods and Services
Where and what to buy in Sarasota right now.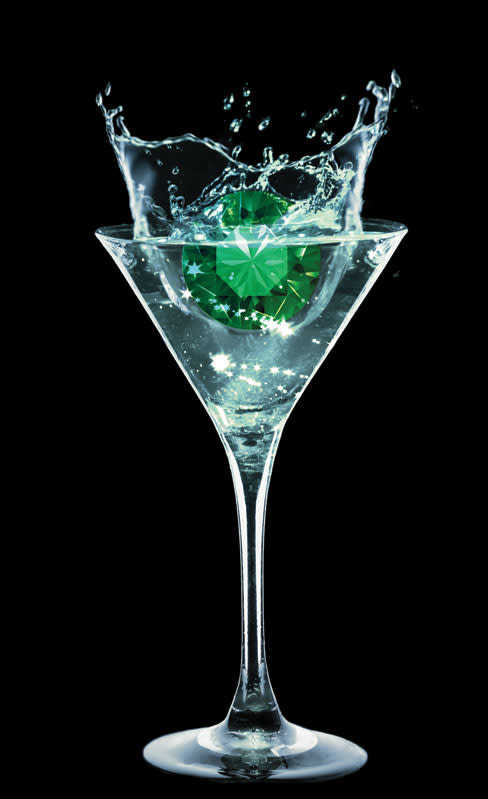 Best New Repurposed Vintage: Mission Avenue Studio
The constant influx of new finds in vintage furniture and upholstery adds to the addictive allure of Mission Avenue Studio. Bernabe Somoza and a team of artisans rescue secondhand and antique pieces and repurpose them with chic designer fabrics and painted wood finishes. The melange of treasures ranges from funky to sophisticated, every item a one-of-a-kind conversation piece. 1337 Manhattan Ave., Sarasota, (941) 312-5506, missionavestudio.com.
Best New Upscale Lines
Local stores keep upping the shopping ante, adding designer lines that shoppers formerly had to fly out of town to find. Among the best: Giorgetti furniture at Home Resource, John-Richard designs at Bee Ridge Lighting, Montis at Soft Square | Caligari's, Ogetti outdoor furniture and Regina Andrew furniture at The Sarasota Collection Home Store, Rachael Zoe apparel at Lotus, Cut25 by Yigal Azrouel, Ecru, Haute Hippie, Helmut Lang, Marchesa Voyage, McQ Alexander McQueen, Rachel Roy and more at The Met Fashion House, Day Spa & Salon.
Best New Boutique: Treat
Nicole Pepe-Dron curates an irresistible array of adornments at Treat An Accessories Boutique. This trendy tastemaker decided to create a store she would shop in herself, and that means chic jewelry, handbags, scarves, belts, loungewear and gifts that are surprisingly affordable. Serendipity awaits at every turn. 530 S. Pineapple Ave., Sarasota, (941) 366-6369, facebook.com/treatsrq.
Best New Furniture Store: Robb & Stucky International
The name and location are the same, but the region's premier lifestyle home furnishings store has new owners and an all-new look. You'll find the furniture and accessories you need to create a range of décor, from classic traditional to ultra-contemporary. Displays feature an eclectic shelter magazine aesthetic with more price point options, too. 7557 S. Tamiami Trail, Sarasota, (941) 702-8400, robbstuckyintl.com.
Best New Coastal Design Shop: White Rose Interiors
The newest coastal décor shop in town, White Rose Interiors brims with furniture, gifts and decorative accessories for the seaside cottage look. Distressed and white-washed wood finishes and cleverly repurposed new and vintage pieces set the stage. Look for a second outpost on Lakewood Main Street. 1662 Main St., Sarasota, (941) 365-7673.
Best New DIY Hotspot: Rustic Rooster
From casual vintage pieces to exquisite 17th-century Eastern European antiques, every item at Rustic Rooster is lovingly renewed for today's aesthetic by owner-artisans Julie and Bob Lautermilch. Best of all, they offer classes teaching do-it-yourselfers how to customize furniture using the coveted Annie Sloane Chalk Paint line. It's a fun way to refresh family treasures or become an amateur decorative artist. 602 S. Pineapple Ave., Sarasota, (941) 366-8485, rusticroostersrq.com.
Readers' Picks: Shopping, Goods & Services
Best Place to Buy Women's Shoes
Dillard's
Peltz Shoes, Saks Fifth Avenue
Best Store for Kids
Toys R Us (Bradenton)
Children's World, Toy Lab
Best Place to Work Out
Crunch Fitness
Studio South Fitness, The Y
Best Spa
L Spa
Fresh Salon. Spa. Style, The Met Fashion House Day Spa & Salon
Best Hair Salon
Cutting Loose Salon
Nuovo, Yellow Strawberry
Best Place to Buy Lighting
Franklin Lighting
Bee Ridge Lighting and Design, Home Depot
Best Place to Buy Floor Covering
Montgomery's CarpetsPlus
Home Depot, Rugs As Art
Best Place to Shop for Antiques
Sarasota Architectural Salvage
Crissy Galleries, Woman's Exchange of Sarasota
Best Art Gallery (not museum)
State of the Arts Gallery
Dabbert Gallery, Palm Avenue Fine Art
Best Men's Clothing Store (chain)
Dillard's
Brooks Brothers, Macy's
Best Men's Clothing Store (locally owned)
Jackie Z Style Co.
Martin Freeman Clothing, The Met
Best Women's Clothing Store (chain)
Macy's
Dillard's, Saks Fifth Avenue
Best Women's Clothing Store (locally owned)
Jackie Z Style Co.
L Boutique, The Met
Best Women's Formal/Cocktail Attire Store (chain)
Saks Fifth Avenue
Dillard's, Macy's
Best Women's Formal/Cocktail Attire Store (locally owned)
Foxy Lady
L Boutique, The Met
Best Swimsuit Store
Swim Mart
Splash Sun & Fun, Swim City
Best Jeweler (chain)
Kay Jewelers
Mayors, Saks Fifth Avenue
Best Jeweler (locally owned)
Coffrin Jewelers
Diamond Vault Jewelers, June Simmons Jewelry
Best Florist
Bee Ridge Florist
Beneva Flowers, Flowers by Fudgie
Best Bicycle Shop
Ryder Bikes
Siesta Key Bike and Kayak, Village Bikes
Best Home Accessories Store (locally owned)
Black Bird Home Gallery
Bright Life, M.L. Gosling
Best Furniture Store (chain)
Rooms to Go
Baer's Furniture, Kane's Furniture
Best Furniture Store (locally owned)
Black Bird Home Gallery
Kalins Furniture Store, Home Resource
Best Consignment Store
Woman's Exchange of Sarasota
Laura Jean's Consignments, Fifi's Fine Resale Apparel
Best Gift Shop
Yoder's
Crowder's Gifts & Gadgets, Elysian Fields
Best Retirement Community
The Glenridge on Palmer Ranch
Plymouth Harbor, Sarasota Bay Club
Best Veterinarian
Sarasota Animal Hospital
Forest Lakes Animal Clinic, Gulf Gate Animal Hospital
Best Pet Services
Holistic for Pets
PetSmart, Wet Noses Pet Store
Best Home Health Care
Take Care Home Health Care
Bright Day Home Healthcare, Comfort Keepers
Best Landscaping Company
Mike Gast Lawn Care
ArtisTree Landscape Maintenance & Design, Thrive
Click here to read more of the Best of Sarasota 2014. >>