Article
Battling Florida's Government to Protect Public Lands
Nature-loving citizens keep battling the Florida government to protect our public lands.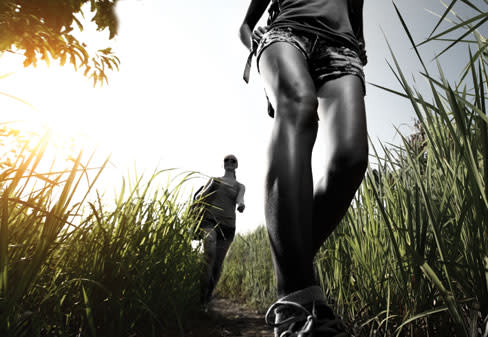 Florida is best known for the artificial wonders of its theme parks. After all, our most universally recognized piece of architecture is Cinderella's Castle at Walt Disney World. But our state parks show you what's really special about Florida. From the soaring sugar-white dunes of Topsail Hill Preserve State Park in the Panhandle to the lush and mysterious depths of the Devil's Millhopper Geological State Park near Gainesville, they are both amazing and authentic.
You'll find manatees splashing at Blue Spring State Park and ghost orchids hidden amid the Fakahatchee Strand State Preserve. You'll see black bears at Wekiwa Springs State Park and, in Paynes Prairie State Preserve State Park, a herd of bison. One park, John Pennekamp Coral Reef State Park, was the first undersea park in the U.S. Another, Weeki Wachee Springs State Park, is the only government entity in the world where the list of jobs includes "mermaid." You've got rivers for canoeing, beaches for soaking in the sun, forest trails for hiking and horseback riding—and access to all of it is far cheaper than at our famous theme parks.
Florida's park system is the only one to win the National Recreation and Parks Association gold medal for excellence three times. That recognition has proven to be quite an economic boon, too, because last year more than 25 million people visited Florida's state parks—an increase of half a million over the previous year.
Of course, Florida's leaders have yet to see anything that they can't improve with some tinkering. For instance, Democratic Gov. Lawton Chiles once thought it would be a good idea to build a prison in Tate's Hell State Forest, because where better to put a prison than in hell?
The tinkering has shown a marked increase under Republican Gov. Rick Scott—first in trying to add things to the parks, and more recently with trying to get rid of some park land. And the public has loudly rejected every one of those efforts.
It started in March 2011, two months after Scott took office. Two state legislators proposed bills that would allow Jack Nicklaus to design golf courses at five state parks, one in each region of the state, thus creating a "Nicklaus Trail" that serious golfers could follow.
The lawmakers said that this idea grew out of discussions between Nicklaus and Scott about boosting the state's ailing economy. They decided that what Florida needed was more golf courses. Bear in mind that at this time, Florida already had more than 1,000 courses, according to the National Golf Foundation, which is, of course, based in Florida. That's more golf courses than any other state. Some of those privately owned courses were closing because of a lack of business, and the ones remaining weren't thrilled at seeing new competition from the state itself.
The bills reflected some confusion about the purpose of state parks as a haven from civilization. They said each course "shall be designed and built in an environmentally sensitive manner," without defining what that meant. The bills also said each golf course project "may include a hotel." The new hotels would be eligible for liquor licenses so they could have bars for the guests. And both the hotel and golf course would be exempt from city or county regulations. Only the state would regulate the state's own bar/hotel/golf course operation.
The golf course idea proved to be so incredibly unpopular that the legislators withdrew the bills after only a week. Even Arnold Palmer said it sounded like a bad move.
But that wasn't the end of the tinkering. Three months after the golf course furor had died down, here came the next set of proposed "improvements." This time the tinkering came from the state Department of Environmental Protection, which oversees the Florida Park Service.
DEP officials unveiled a plan to let private contractors design, build and operate new campsites in 56 state parks where camping had previously not been allowed. The campsites would have to accommodate not only tent camping but also popup trailers and RVs. To make the new campgrounds work would also require adding new roads, restrooms, bathhouses, playgrounds, electric connections, grills and other amenities to these otherwise peaceful parks.
"We anticipate it working like this: The private sector designs, builds and operates the campground, including collecting the overnight fees," said Florida Park Service director Donald Forgione. "Then we get a percentage of their revenue."
Forgione contended that expanding camping allows more people to enjoy the park system and soak up natural Florida: "Camping and state parks go together like graham crackers, chocolate and marshmallows."
The push for more camping originated in the DEP's desire to help Scott fulfill a campaign promise to create 700,000 jobs. Park service managers had discussed all kinds of ideas, ranging from adding ziplines as "a legitimate outdoor recreational experience which has the potential to have a minimal impact on the environment" to creating pocket parks near attractions such as Walt Disney World and shuttling tourists between the two. In the end, those ideas proved unworkable, but they pushed ahead with the plan for adding more camping spots.
Parks officials told the public the choices for where the camping sites would go were rooted in their extensive expertise. That was not true. Internal emails showed it was actually a rush job with little thought behind the selections. In one e-mail, parks planning chief Albert Gregory wrote that the list of 56 parks was "based on a fast assessment that was done to meet a very short deadline. It involved only two questions: (1) is there a large enough area of uplands in the park to build additional campsites; and (2) how many? It didn't consider anything else."
And where would this initiative begin? In Florida's most popular park, Honeymoon Island State Park in Dunedin, which attracts more than 1 million visitors a year.
People in Dunedin love their local state park, and they were outraged. They fired off emails and signed petitions, and soon they had convinced their state legislators to go to bat for keeping Honeymoon Island the way it was. There was talk of forming a human chain across the park entrance to keep out any RVs. When the Florida Park Service held a public hearing on its proposal, about 1,000 people packed the hearing room, and every single speaker opposed making any changes.
At first, the governor thought the DEP's proposal was a good idea.
"The reason we have parks is so people will use them," Scott explained to reporters. "We have to make our parks available to people, with whatever amenities we can add to help people use the parks more."
But when the deluge of public opposition washed up on his doorstep, Scott backpedaled. A week after supporting the plan, Scott announced he was scuttling it: "These natural treasures belong to all the tax-paying citizens of this state and it would be unfair to proceed with a plan that so many Floridians are so adamantly opposed to," he said.
But the tinkering wasn't done. In 2012, the Legislature targeted the state's hiking trails. Lawmakers passed a bill that requires the Florida Park Service to allow businesses to buy ad space on some greenways and trails.
When environmental advocates argued that billboards would detract from the natural beauty of those areas, legislators pointed out that letting businesses sponsor certain trails would keep them from being shut down because of budget cuts. The signs would be limited to trailheads and access points, and their size would be restricted to no more than four-by-four feet at the trailheads and two-by-two feet on the access points.
In this case, it wasn't public reaction that the legislators had miscalculated but the demand. When the Florida Park Service opened up the bidding this year on the advertising space at seven greenways and trails, it received just a single proposal.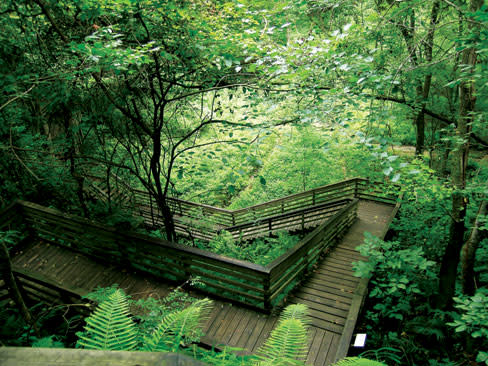 Undeterred, in 2013, Scott and the Legislature took aim at the whole parks system again—this time, to get rid of some of them. Much of the state's environmentally sensitive land has been assembled using land-buying programs with names like Preservation 2000 and Florida Forever. The Legislature set aside about $300 million a year for acquiring property before it could be paved or subdivided. The money came from the sale of documentary stamps required for every real estate transaction, so in a way new development paid for saving land from new development.
The land-buying programs were extremely popular. Environmental activists who lean to the left were happy to see important forests, swamps and beaches preserved. Conservative property rights advocates were happy, too. They had long contended that regulations and lawsuits were not the right way to save environmentally sensitive land. Instead, they said, the state should buy the land outright, and now it was doing that.
But times change and attitudes change. During the economic meltdown, real estate sales slumped, and so did the sale of documentary stamps. That meant there was less money than before for buying park land, even though land was now cheaper than ever and cash-strapped buyers were eager to deal. Meanwhile, the legislators, facing record deficits and trying to cut the budget, had no interest in buying more land. In fact, some legislators complained that the state now owned too much property, more than it could easily manage. They contended the government now owned a quarter of all the land in Florida—not mentioning that that figure includes not just state parks but also federal military bases and state college campuses and prisons, too. That, they said, was too much land to be off the tax rolls.
In 2013, with the economy improving, environmental advocates tried to persuade Scott administration officials to budget $100 million to revive Florida Forever, albeit at a third of its old level. Instead, Scott's DEP proposed—and the Legislature approved—spending $20 million in cash and up to $50 million that might be available if the DEP could sell off some of the park land. To do that, the DEP had to pull together a list of state land that could be declared surplus, which under state law meant that the land was no longer needed for conservation purposes. Although legislators and Scott administration officials both embraced the idea, no one could explain where they came up with the figure of $50 million. It had seemingly appeared from thin air.
If the DEP were able to raise $50 million by selling off some land, though, it could not spend the money the way it had in the past. Lawmakers put some restrictions on what could be purchased with that money.
Any new land would have to be used for protecting the state's fragile springs, boosting water quality or buffering a military base from development— not saving habitat for panthers or other endangered species.
State officials set to work pulling together a list of parcels that could be sold as surplus. The list, unveiled last July, ranged from a four-acre slice that was supposed to be part of a recreational trail in Pinellas County to more than 2,600 acres in Central Florida's Green Swamp. All told, the list of 160 parcels included some 5,000 acres of beaches, forests and wetlands. The list didn't include any park land in Sarasota County, but it did include nearly 20 acres in Lake Manatee State Park and more than 13 acres in four parcels in the Terra Ceia Preserve State Park in Manatee County. It also included 46 acres in four tracts in the Charlotte Harbor Preserve State Park and 42 acres in the Charlotte Harbor Flatwoods project, both in Charlotte County.
The unveiling of the proposed surplus list spurred questions, concerns and not a little outrage, particularly among people who had worked hard to set up the donation or sale of property to the state. They had thought the "forever" part of "Florida Forever" meant what it said.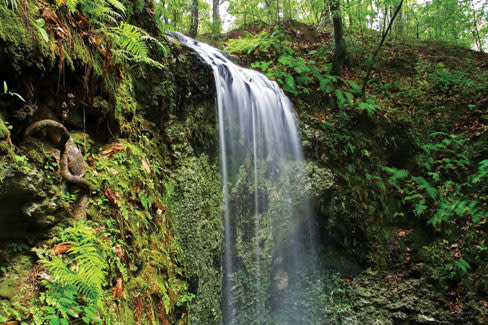 DEP spokesman Patrick Gillespie said the list the agency posted online was only preliminary. Nothing would be put up for sale until after public hearings and a vote by Scott and the Cabinet. Even then, local governments and universities would get the first shot at bidding on any property before the state would open it up to developers, he said. Gillespie also said some of the criticism was not well-informed. "People are coming up and saying, 'Oh my God, I can't believe you're selling an entire park!'" he said.
Soon it became apparent that, as with the list of parks for expanded camping, the list of surplus properties had been thrown together in haste. Even the group charged with compiling the surplus list, the Surplus Lands Initiative's Technical Advisory Group, thought the agency was rushing through the job, according to DEP records. The advisory group members also fretted that the DEP wouldn't be able to come up with $50 million worth of land. In fact, a consultant working with the group warned that, on the first try, it had fallen short.
"She said, 'This doesn't come up to $50 million, so you need to reset your criteria,'" said Tim Ahern of the Trust for Public Land, which was hired by the DEP to help create the list, working with the real estate firm of Cushman & Wakefield. So they redid their criteria and came up with the 169-parcel list. Then they had to redo it again—this time, to take a lot of land off the list.
In September, the DEP announced a new, shorter list. It had dropped 1,000 acres of land from the list. Some of it was under water. Some it had title problems. All of the Manatee County parcels came off the list. It turned out the DEP didn't own them alone—some had been bought with another state agency, some with federal funds. The six parcels in Charlotte County dropped to three.
Because of all the land that was cut, the idea of selling off $50 million worth of land went out the window. "The goal of getting to $50 million is great," DEP state lands division director Susan Grandin told reporters, still trying to sound enthusiastic about the whole exercise. "But I don't think that's going to be the case."
Among the parcels that were saved from the auction block were 15 acres of tropical hardwood hammocks in the Florida Keys. The Keys property was removed for one major reason, Grandin said. Since 1975, the Keys have been what is formally known as an "Area of Critical State Concern." That means the state is taking a greater than usual interest in any land-use decisions there. In the case of the Keys, the state wanted to keep a tight rein on growth there because of concerns about hurricane evacuation.
DEP officials and their contractors missed that when they drew up the initial list, Grandin said.
But that removal raised questions about the largest parcel on the DEP list, 2,600 acres in the Hilochee Wildlife Management Area in Polk County. The six Hilochee parcels on the list lie in the Green Swamp, the headwaters of four Florida rivers. It was purchased to protect the aquifer, the source of much of the state's drinking water. And the property, which straddles I-4, had been included in the Department of Transportation's planning for a wildlife corridor to provide safe passage across the busy highway for bears and other creatures, possibly including panthers.
Like the Keys, the Green Swamp has also been classified as an Area of Critical State Concern, dating back to the days after Walt Disney World opened in 1971 and there was pressure to fill every Central Florida swamp for development. Asked why the Green Swamp land remained on the list while the Keys parcels were taken off, Grandin said, "We are looking at all of that."
Some environmental advocates suggested that the only reason the DEP was keeping the Hilochee land on the list was that taking it off would cut the surplus list down to a mere 800 acres, but Grandin denied that. The Hilochee land was owned by another state agency, the Florida Fish and Wildlife Conservation Commission, which is concerned more with hunting and fishing than with protecting the aquifer.
Internal agency documents show the Hilochee land was put on the surplus list after what one wildlife commission official called a "fairly quick and coarse review." Once it turned out that it was part of an Area of Critical State Concern, wildlife agency employees even drafted a letter calling for the Hilochee property's removal from the list. But that letter was never sent to the DEP.
"I thought about telling the DEP to take it off their list," wildlife commission assistant executive director Eric Sutton said. Instead, he and Grandin said, while they have kept Hilochee on the to-sell list, they did so with an important caveat: The only way the land could be sold is if it has a provision known as a conservation easement on the sale blocking it from being developed.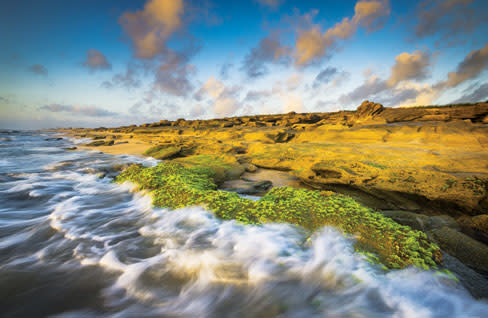 When asked if that didn't demonstrate that the property still had conservation value—and thus, under state law, did not qualify as surplus—Grandin said, "It's a little confusing."
Sutton said that was "a good question," adding, "I really don't have the legal answer for that."
In February 2014, the DEP ended the program to sell off park lands. It hadn't sold even an acre of the land or raised even a dime of the $50 million. Instead, it would focus on Gov. Scott's latest budget proposal. It called for boosting environmental land-buying to $30 million—and supplementing it with up to $40 million from the sale of "nonconservation" lands—shuttered prisons, closed hospitals and so forth—although once again there was no word on whether the state actually owned enough of such assets to total that amount of money.
The thread that connects all these failed attempts to tinker with Florida's park system is a lack of respect for the political power of nature. Florida's beaches, forests, prairies and marshes are not mere commodities. They are not unimproved real estate, just waiting for all sorts of human-built structures to make them better. Their adherents—people who were attracted here by their beauty, people who regard their continued protection to be a key part of their standard of living in the Sunshine State—view them as finished and complete just the way they are. Tinkering with them is akin to adding more brush strokes to the Mona Lisa.
The environment is an abstract concept. A park is not. Threats to Florida's environment may spark only a small reaction among the public. But a threat to alter the parks—to make them less of a haven than they are, by adding golf courses or selling off chunks—tends to get people's attention. They react.
In October 2013, the DEP held public hearings on its surplus list. A hearing in Fort Myers drew a packed house of 60 people, all of them urging the state not to sell off any land at nearby Cayo Costa State Park. Similar packed houses awaited the DEP at its other public hearings.
That may be the lasting legacy of all this tinkering—a reminder to state officials about the importance of the park system to its residents. "I was very heartened," Grandin said in September, "to see people actually care about our conservation lands in Florida."
Manatee State Parks
Gamble Plantation Historic State Park
Antebellum plantation house, 3708 Patten Ave., Ellenton (941) 723-4356
Terra Ceia Preserve State Park
Contains 1,932 acres; maritime hammocks, mangrove forests, wetlands. 130 Terra Ceia Road, Terra Ceia
Lake Manatee State Park
Three miles of lake shorefront; boat ramps, picnic tables, hiking. 20007 S.R. 64, Bradenton (941) 742-3028
Madira Bickel Mound State Archaelogical Site
An ancient Native American ceremonial mound is preserved here; picnic tables, nature walk. Bayshore Drive, Palmetto
Sarasota State Parks
Myakka River State Park
At 58 square miles, one of the state's largest parks. Two lakes, river, varied habitat. Hiking, camping, airboat and tram rides, restaurant and more. 13208 S.R. 72 (941) 361-6511
Oscar Scherer State Park
Large expanse of scrubland and pine forest, with hiking, camping, kayaking and more. 1843 S. Tamiami Trail, Osprey (941) 483-5956
Craig Pittman covers environmental issues for the Tampa Bay Times. He is a four-time winner of the Waldo Proffitt Award for Distinguished Environmental Journalism in Florida and a two-time winner of the top investigative reporting award from the Society of Environmental Journalists. Stories he has written for Sarasota Magazine have won three first-place awards from the Florida Magazine Association. His latest book, The Scent of Scandal: Greed, Betrayal, and the World's Most Beautiful Orchid, grew out of one of those stories.
Click here to read Pittman's story "Loved to Death" from our April 2013 issue. >>
This article appears in the April 2014 issue of Sarasota Magazine. Like what you read? Click here to subscribe. >>