Article
The New Sarasota: A Diverse Group of Young Adults is Redefining Our City
Cooper Levey-Baker takes a look at how the millenial generation is adapting to--and changing--Sarasota.
At bars, restaurants, coffee shops, playgrounds, parks, the conversations are often the same: "Wait a minute, what year did you graduate?" "Oh, do you know so-and-so?" "That's so funny, I go to yoga with her."
Sarasota's community of young adults has always been small, a minority squeezed together amid an aging, often retired, population. Some 14.1 percent of the county's residents are 18-34, compared to 31 percent who are 65 and older. And 49.6 percent of county residents are 55 and over. The small size of our young adult population is both a blessing and a curse. A blessing, because you can move here, throw yourself into the city and have an outsized impact pretty much right away. A curse, because it can get awfully tiresome running into the same two dozen folks at this or that trendy nightspot. The fishbowl effect allows young folks to connect easily; it also allows a small coterie of blowhards to shout down everyone else.
Demographers and commentators use the term "millennial" to describe today's young adults, referring generally to Americans born in the 1980s and 1990s, and a whole cottage industry has grown up around analyzing millennials' behavior and preferences. Mostly, that's with the intent of trying to sell them things, notes Brad Edmondson, a New York-based journalist and former editor of American Demographer magazine. But some facts are broadly accepted. Millennials are much more ethnically and racially diverse than those who came before them, for one thing. The Pew Research Center found in 2010 that only 61 percent of American millennials were white, compared to 70 percent of those 30 and older, and the numbers show a marked uptick in the portion of Latinos, in particular. Millennials are well-educated, more likely to have finished high school and to have attended college than their parents, and they're socially liberal, believing more strongly in marriage equality for gays and lesbians. They're also much less religious than older Americans: A quarter told Pew they are not affiliated with any particular denomination.
Baby boomers who grew up in Sarasota agree that the city today's young people live in is a far cry from the Sarasota they remember. Edmondson, a fourth-generation Floridian whose family runs a South County farm, grew up in Venice in the 1960s and '70s. He went to Cornell University and now lives in Ithaca, N.Y. "There was just nothing for a young person to do, in addition to there being no jobs," he says. Being young meant being a member of a distinct minority. "That's one reason why I got the hell out of there," he says.
Robin Draper, who grew up on Siesta Key during the same period, says she and her high school classmates felt the same way. "There was not a young hangout," she says. "Young people basically went to the beach. There wasn't much to do besides fish."
And even if they wanted to stay, the economy worked against them. "Sarasota has always been more suited to the aging population and health care and tourism and services, attorneys," Draper says. After living in California, Draper returned a few years ago to care for an aging parent—the same path that now leads many baby boomers to our town. At her heart, she was always a "full-blown Florida gal," she says, and after she returned, she started writing a blog called Authentic Florida. She says Sarasota offers more opportunity for young people than it did for her generation. "The economy is diversifying more, and it's a good area if you're an entrepreneur. If you want to hang out and develop a business or skill online, it can support that," she says.
So what's it like for millennials living in Sarasota these days? As with most things, it depends on whom you ask. Some agree that Sarasota now offers jobs and opportunities far beyond what Edmondson and Draper remember. An increasing group of young people who grew up here, moved away and then found their way back say the city is on the cusp of becoming a hip urban destination, a place where they can succeed financially and make their mark in social and nonprofit circles, too. Still, the typical millennial in our county is not an affluent young professional or stylish gala chair. Instead, our millennials are likely to be blue-collar and service workers—a growing percentage of them children of Latino immigrants—who struggle to make ends meet. Many feel stuck, trapped in an economically unequal city where the jobs still mostly revolve around caring for the elderly or serving tourists.
There is no real one story about what it's like to be young in Sarasota, only a profusion of stories. Here are some.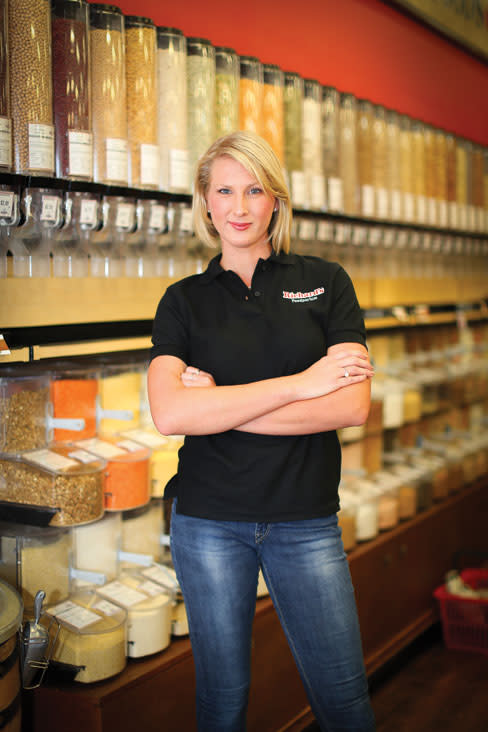 Pulled Back by Family
Six months after coming back to Sarasota, Deva O'Donnell wanted out. She grew up in Sarasota, left for the University of Central Florida, and returned in 2009 to work at Richard's Foodporium, owned by her father. The city felt dead, she says, and she was bored. She wound up in San Francisco, and had no desire to return. But then her dad found out he had throat cancer, and asked her to come back to handle P.R. and marketing for Richard's. She couldn't pass up the opportunity to be closer to her family, to learn from her father and to maybe even one day take over the burgeoning chain of natural food stores.
Finding a place in Sarasota's young social world was easy. Already good friends with Michael's On East assistant general manager Molly Klauber (another millennial who came back to work in her family's business), O'Donnell quickly grew close to Tatyana Sharoubim, owner of downtown's T. Georgiano's shoe boutique. "She took me under her wing and reintroduced me to Sarasota, and a lot has changed in the last three years," she says. "I can't figure it out quite yet, if it's gotten cooler, or it's the age we're at." When she was 25 and wanting to party, the city seemed lame. Now that she's 29, she's content with a couple glasses of wine and chatter about business connections and galas. Having more money in her pocket helps, too. For young people working entry-level jobs fresh out of college, $10 cocktails can be a barrier to the social scene.
O'Donnell thinks Sarasota has a "California feel" it lacked before, pointing to new hangouts like Perq Coffee Bar and Social on First as evidence that businesses are starting to cater to millennial tastes. Another sign of change: Her friends are starting to be asked to help organize fund raisers and festivals.
Many in Sarasota worry that the city's small size might mean they'll hit a career ceiling at some point, but O'Donnell says she's not concerned. For one thing, as part of a family-owned business, she'll have no trouble climbing her corporate ladder. But even for those who aren't part of a family business, she says, there's tremendous opportunity. Let's just take social media and blogging, for example—"not a lot of people are doing it here," O'Donnell says. "I think you're more likely to get your foot in the door here with people you know."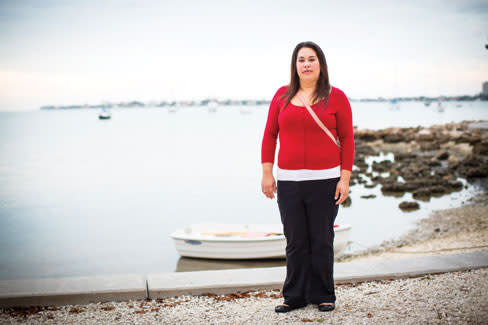 Limited Pay and Opportunities
Lisandra Santiago's mother moved to Sarasota from Puerto Rico in the late 1970s. Santiago, now 27, enjoyed growing up in Sarasota, but she says she knew that "for a career that I would want, I'd have to leave." Her mother had finished high school and her father dropped out of school in middle school; Santiago was determined to go to college. She left town to attend Jacksonville University. But after she graduated in 2008, her mother became ill. Instead of accepting a promising marketing job in Jacksonville, Santiago is now working as a supervisor at Bed Bath & Beyond.
"It was hard to find a job because Sarasota only specializes in service, health care and legal," she says. There wasn't much in the way of opportunity for a young graduate interested in international business, and she's found it tough to find a community. "I've seen the diversity grow slowly, but it's grown," she says, pointing to new events like the county's Puerto Rican festival as signs that people are making an effort to connect different ethnicities and races.
Santiago graduated right before the financial implosion of 2008, and while she's seen a modest uptick in the number of local jobs worth applying for, she says the pay is often terrible. One job she interviewed for required a college degree and asked applicants to complete a math test. The wage? $10.50. "This doesn't add up," she says.
She started working at Bed Bath & Beyond part-time and was promoted after three years. While she's moved up within the company, the salary still isn't good enough for her to afford her own place. Instead, she lives with her mother. "I want my independence, like I used to have in Jacksonville," she says. "I don't have it here."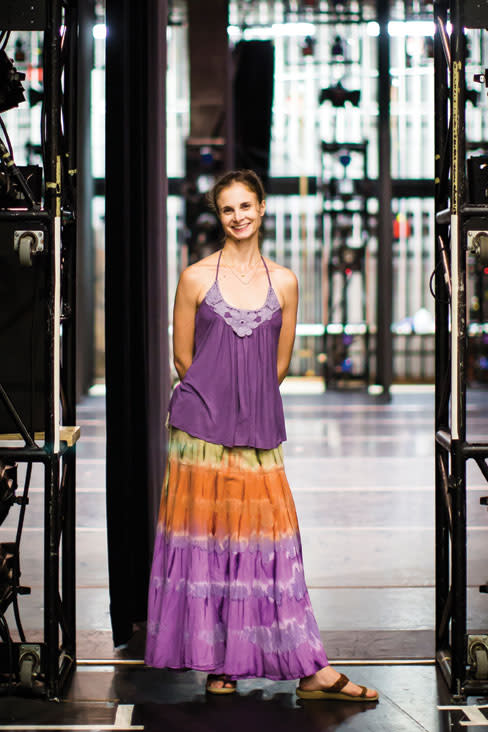 From Brooklyn to the Beach
Sarasota was a "second home" for Francesca MacBeth, 31, when she was growing up. Her family lived in New York City but spent much of the winter in Sarasota, where her father, Victor DeRenzi, is artistic director of the Sarasota Opera and her mother, Stephanie Sundine, often directs opera productions. So when Francesca and her husband, Peter, decided to leave Brooklyn for a better place to raise their son, her thoughts kept coming back to Southwest Florida.
The couple wanted their son to have a "less harried, crazy upbringing," one that was "simpler, easier and allowed for more fresh air," MacBeth says. But they didn't want generic suburbia, either. Both work in the arts—Francesca as an opera stage manager, Peter as a theatrical carpenter—and although their work often takes them out of town, they wanted to find a home base where the arts were valued.
They also value diversity, and MacBeth says they've found a surprising amount of that since closing on their home in August 2012. "Sarasota's certainly not a melting pot, but increasingly it is drawing different people," she says. "You have to work to meet them, but they're out there." Having a son, who's now 2, made establishing connections much easier. From mama-baby yoga classes to impromptu playground visits and kids' birthday parties, children's interests can force adults together. "The community opened up very quickly to us," MacBeth says. "I feel really grateful in that area." The notion that Sarasota's young people are adrift in a sea of old people just isn't accurate, she says: "I don't feel like I walk out of my front door and am confronted with white hair."
And it doesn't hurt that Sarasota is a lot cheaper than Brooklyn. "When you live in New York, whether you're renting or you're buying, you have to work so hard just to make ends meet," MacBeth says. "There isn't the same desperation of having to make tons of money."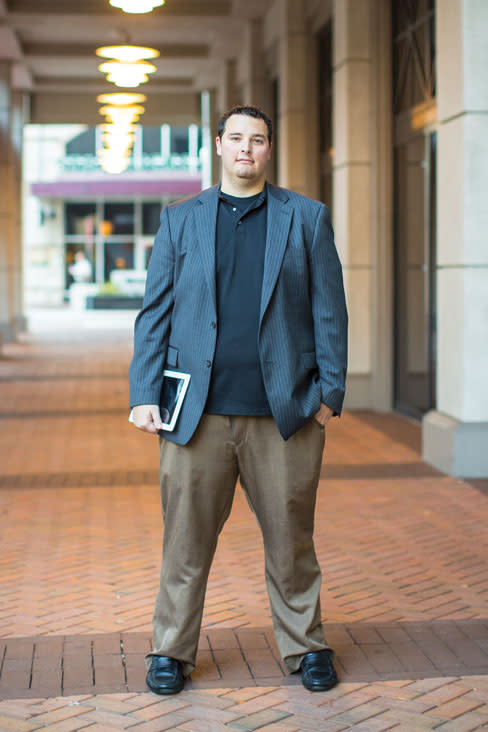 Tech Success—and Growing Clout
Conventional wisdom holds that there are only a few paths to career success in Sarasota. You can make a good living in real estate and development, in financial and professional services that cater to the wealthy retired, or as the owner of a limited range of businesses. But outside of that, most young people will never quite achieve what they could in a larger community.
Balderdash, says Chris Laney, the 26-year-old director of communications at Digital Frontiers Media. Laney, who has also launched several multimedia oriented companies on his own, thinks technology and entrepreneurship have eliminated geographic career barriers. "You create your future," he says. "We have companies here that do incredible work with companies all around the world; most people don't even realize that. You're limiting yourself [if] you're saying, 'This is as far as I'm going to go."
Chair-elect of the Sarasota Young Professionals Group, Laney says plenty of other young people share his conviction. The 10-year-old organization has come back strong after bottoming out during the recession. Membership, which had dropped to 300, has rebounded to 450.
Laney grew up in Sarasota, then spent a couple years outside Nashville while his wife, Bethany, who is now an adjunct professor at State College of Florida, pursued a graduate degree. The couple, who have two young sons, came back two years ago, drawn by the "opportunity like no other" he saw in Digital Frontiers Media and the chance to live in his hometown near family. They also appreciate the area's rich cultural scene. Their goal is to live downtown, he says, in Gillespie Park. But the urban core is too expensive for them, so for now, he and his family—and most of their friends, he says—have settled for living in the suburbs, especially out east.
Laney believes his generation needs to play a larger role in local political and civic life, and he plans to campaign for a seat on the City Commission before he turns 30.
Click here to read a three-way call about the young Sarasota professional's classic dilemma. >>
Can millenials truly live the American Dream? Click here to read more. >>
This article appears in the January 2014 issue of Sarasota Magazine. Like what you read? Click here to subscribe. >>