Article
Shopping: Chunky Chain Necklaces Make a Comeback
Style editor Carol Tisch says the chunky chain necklace is the must-have accessory for 2014.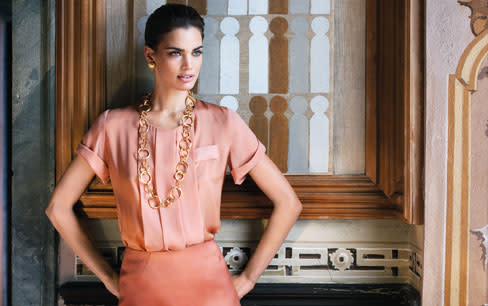 Big, bold and beautiful, the chunky chain is the must-have accessory emerging from the new collections for 2014. Couture houses from Chanel to Lanvin even allowed them to overshadow clothes on the runway. The big-link necklaces range from punk rock chokers to works of art like this elegant brushed 18K yellow gold Jaipur Link chain by Marco Bicego. Wear it at the office, to a ladies' lunch or a night on the town. Oversized chains are now as chic and sophisticated with evening gowns as with tees and jeans. $19,360 at Tilden Ross Jewelers, 410 St. Armands Circle, (941) 388-3338.
For more shopping and fashion news, click here to read our Fashion IQ blog. 
This article appears in the November 2013 issue of Sarasota magazine. Like what you read? Subscribe to Sarasota magazine. >>