Article
HEALTH CARE REFORM by Lynn Ryan
FLORIDA BLUE Lynn Ryan is the Center Director of Sarasota's Florida Blue Retail Center. The center provides health solutions through insurance sales, personalized member service, and lifestyle coaching with onsite nurses. Free seminars and wellness even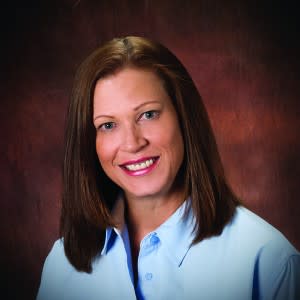 WHAT IS THE AFFORDABLE CARE ACT?
The Affordable Care Act, or ACA, is a federal law designed to make sure everyone can get the health care they need by making health insurance affordable and available to all who qualify. Starting Jan. 1, 2014, most people will need to have health care coverage. This is part of the individual mandate, the requirement by the government that individuals buy health insurance.
If you do not have a health care plan by 2014, you may have to pay a new tax

.
WHAT ARE SOME OF THE KEY CHANGES FROM HEALTH CARE REFORM?
• Beginning in 2014, you can't be denied health coverage because of pre-existing conditions.

• ACA is for everyone who lives in the United States, including citizens of other countries living here with the

proper legal documents.

• Depending on your income and other factors, you may qualify for financial help (subsidy).

• If you do not have a health care plan by 2014, you may have to pay a new tax.
WHAT SHOULD YOU CONSIDER WHEN CHOOSING A HEALTH PLAN?
• Compare all of your costs, like the monthly health plan premium, what the plan will pay for your care and what part you will have to pay.

• Check to see if your doctor or clinic is part of the health plan you choose.

• Check to see if the company has good customer service and programs to help you live healthier. Open enrollment for qualified health care plans occurs Oct. 1, 2013-March 31, 2014. Florida Blue or your local insurance agent can help you understand your choice of plans on the Marketplace and help you apply for and enroll in a plan that works for you.
ABOUT Our mission is to help people and communities achieve better health. It sets us apart from our competitors because we're committed to making a difference not just for our customers, but also for the communities they call home because Florida is our home, too.
CONTACT (941) 308-2042
LOCATION 285 N. Cattlemen Road Sarasota, FL 34243(Off University Pkwy)
This information is for illustrative purposes only and is being provided to help increase understanding of the impacts of some of the provisions of the Affordable Care Act (ACA). This document does not attempt to cover all of the law's provisions and should not be used as legal advice for implementation activities. We encourage clients to seek professional advice including legal counsel, regarding how the new requirements may affect their specific plan.