Article
From the Editor: Sarasota Magazine Wins 11 Awards at Florida Magazine Association Annual Conference
Sarasota Magazine takes home 11 awards, including Best Written Magazine and Best Overall Magazine, at the 2013 Florida Magazine Association annual conference.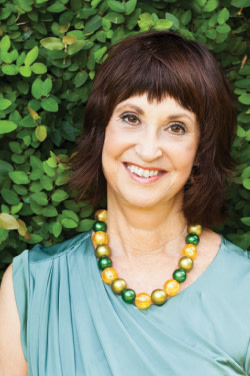 I know some people think print is dying, but I didn't see any of those doomsayers at the recent Florida Magazine Association awards banquet. Instead, representatives of many of the 200-plus publications that belong to FMA—the largest state magazine association in the country—whistled and applauded as winners strode onstage to accept awards for publishing excellence. We had a big chunk of time onstage ourselves, winning 11 awards for writing, design and overall excellence, including the coveted first-place "Charlie" for Best Consumer Magazine. We also received a Charlie for Best-Written Magazine, along with Charlies for Best In-Depth Writing, Best Reader Service, and Best Feature (we actually won first, second and third in that category)—and silvers for Best Public Service and Best Designed Department.
Yes, it's true the publishing industry is under assault. Newspapers have been hammered by the twin forces of the digital revolution and a tough economy, and many magazines have also lost ground. But magazines remain a powerful medium: 92 percent of U.S. adults read magazines; and contrary to the belief that young people don't like print, 96 percent of Americans under 20 are magazine readers. And magazines that deliver trusted, valuable content to strong niche audiences—in our case, people like you who love Sarasota, Florida—
are some of the best performers of all.
You're a sophisticated, ever-evolving audience, and we spend an enormous amount of time and energy trying to keep up with you. We know you want to access our content however and whenever you want, and we're making sure you can do that, whether through the print issue or on your smartphone or iPad. We know you're busy and distracted, and we keep redesigning our pages and website to recognize that, with lots of short bits you can dip in and out of and technological embellishments like videos and slideshows. But we also know that at their heart, magazines are about storytelling.
At a time when we keep hearing about the democratization and even the demise of journalism, occasions like that FMA awards ceremony remind us that magazine writing is actually flourishing. A number of new websites, such as Longform and Medium, showcase the best magazine stories and deliver them to an ever-growing base of subscribers. Rather than destroying outstanding journalism, the digital universe is enhancing it. We know that, because when Longform chose to feature one of our award-winning stories, "Eyes Wide Shut" by Tony D'Souza, nearly 8,000 new readers visited our site to read the story in a single weekend.
Publishing a great story is a privilege and a thrill. Every time I click open an attachment from a writer and begin falling under the spell of an absorbing, beautifully crafted piece, my heart starts racing. Stories like that come from writers who observe and listen, bring people and scenes to vivid life, provide essential context and details, and most of all, lead us to those transcendent moments of illumination that change and deepen the way we see the world. That takes more than fluency and literary flourishes; it takes a staggering amount of research, intelligence, craftsmanship and insight.
Our award-winning writers pour all that into every piece they do for us. What's more, some of them also work for national publications with budgets that put ours to shame. Why do they choose to write for us? Mainly, I think, it's their love for Sarasota, a city that D'Souza describes like this: "It's really a humid borough of New York, a hot sliver of Gold Coast Chicago, and the night has a Miami feel with a twist of flashbulb L.A." They also appreciate, he says, the way we encourage them to explore a wide range of subjects, to "tell big stories in a smart, sexy magazine."
Congratulations to FMA award winners D'Souza, Adam Davies and Johannes Werner and to all the editors and contributors whose work helped bring home the Best Overall Magazine and Best Written Magazine trophies. And congratulations to you, the audience that sparks and encourages our storytelling.
To see all our recent awards, click here. >>